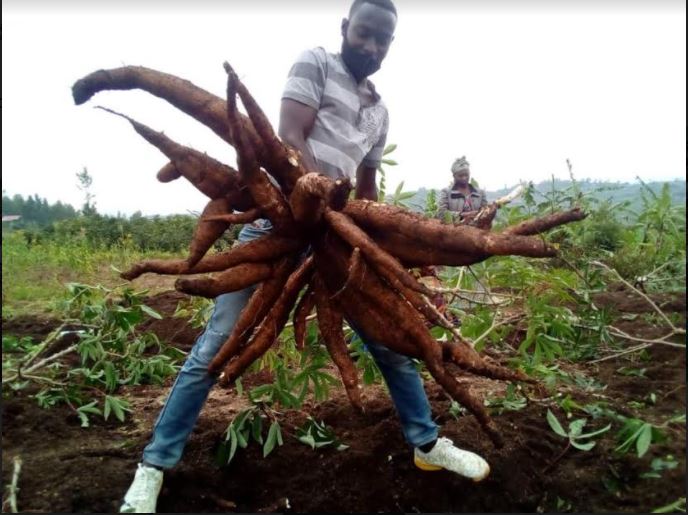 A farmer normally used to harvest 10 tons per hectare.

A farmer can now harvest more than 50 tons per hectare.

The method behind the yield increase has been acquired from a study tour co-organized and sponsored by INGABO Syndicate and AGRITERRA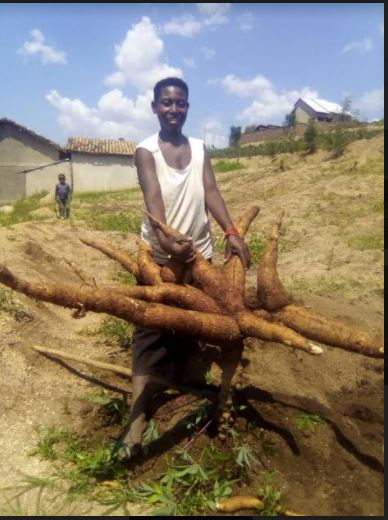 BASHIMIKI Emmanuel is a cassava farmer, who has been in the profession for more than 20 years. Mr BASHIMIKI says he benefits a lot from cassava, including the development of his family, as well as his neighbors.
During all these years of growing cassava, he says he used to harvest between 10 and 20 tons per hectare. But he says, after using a new technique of growing cassava, he can now harvest more than 50 tons per hectare as one cassava plant can give a yield of more than 50 kg opposed to not more than 10 kg of previous yield.
Bashimiki says tht he was taught this technique by INGABO Syndicate during a study tour sponsored by AGRITERRA as he explains how it's done.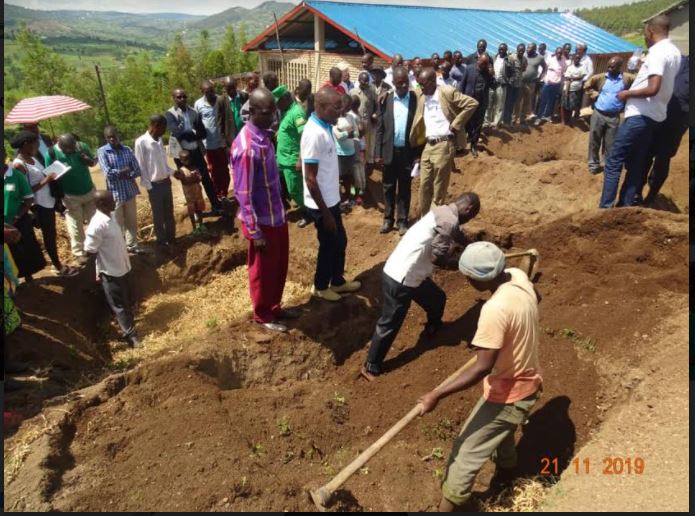 "It was in 2019, when INGABO Syndicate selected me as one of the participants in a study tour aimed at increasing productivity. After learning this method, we immediately put it into practice, and now the farmer is harvesting more than 50 kilogram per one plant of cassava, and more than 50 tons per hectare."
"You start digging a two by two meters (2×2m) hole, with a depth of between 40 and 60 centimeters. Between the two holes there is one meter (1m). When we finish digging the hole we put rotting grass to make manure, which also helps to soften the soil and not press it to create a rock-like shape. Once we have added the grass, we add the soil mixed with manure. We plant a cassava cutting in the middle, so that it will develop around two meters, even on the ground, " He continued.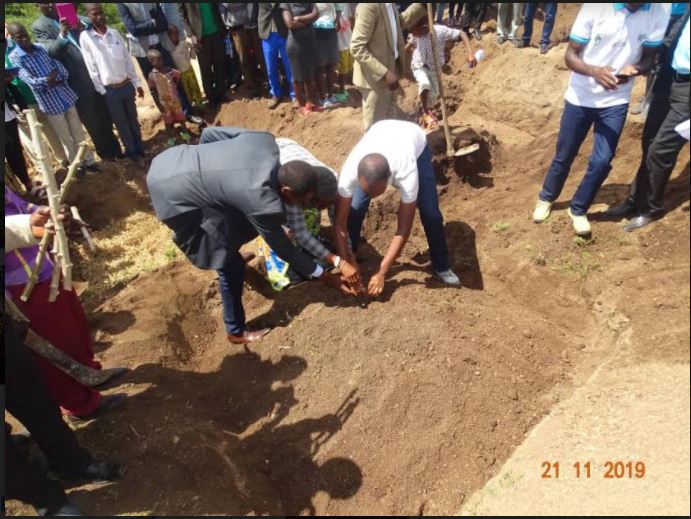 In addition to increase the yield, cassava farmer BASHIMIKI says that this new technique helps him to use less seeds (cuttings) because normally the farmer plants 10,000 cassava cuttings per hectare, but when the farmer uses this new technique, only plants 900 cassava cuttings per hectare.
INGABO Syndicate, the farmers' association which aims to promote professional agriculture, has made efforts in this regard, after a study tour they had in Kirehe district in the Eastern Province with support of AGRITERRA, where this method has already increased cassava production on area.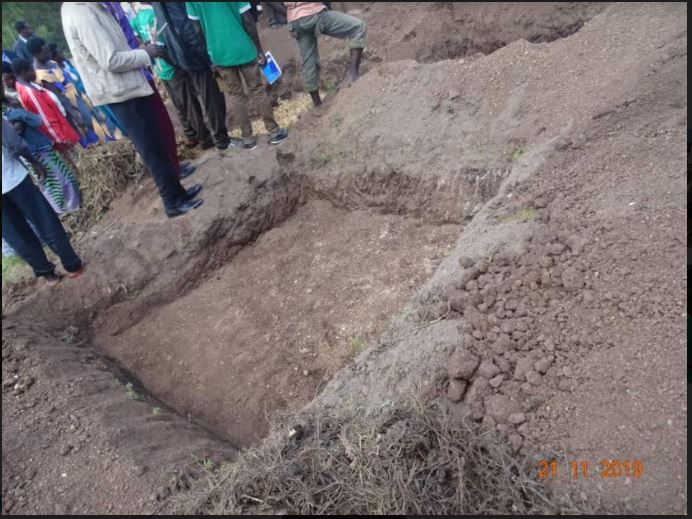 Césarie KANTARAMA, INGABO Syndicate's Chairperson says the goal is to increase the number of farmers using this method, therefore increasing the production of cassava in the country.
"One of our missions is to empower farmers to increase productivity in quality and quantity. We learned this method from Kirehe district in a study tour with some of our members, in collaboration with other partners like AGRITERRA. Because cassava crops are not cultivated professionally, it causes farmers' loss since they invest a lot but reap quite less. We shall sensitise this new technique to as many farmers as possible for even promoting agri-business. We have to be agri-preneurs" she said.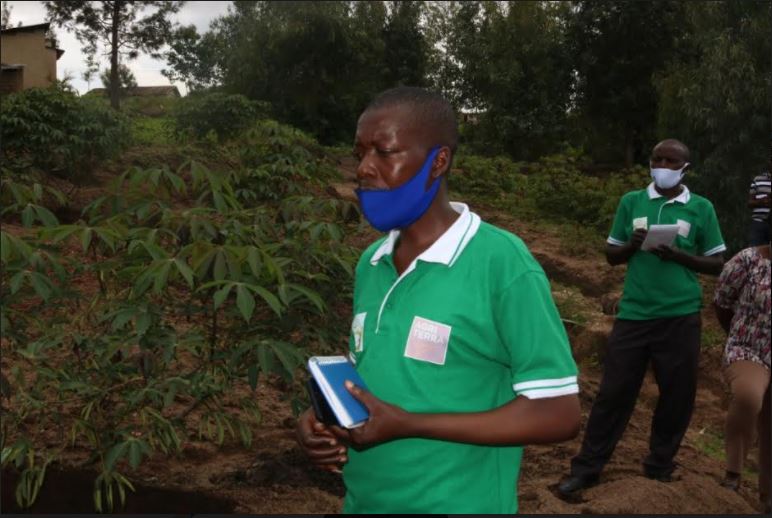 According to the testimony of more than 200 farmers who already use this new technique, there is no doubt that if much effort is made, this would be one of the solutions to increase the production of cassava in Rwanda, which is still very law while it needs to be exported.