As part of celebrations to mark the 2021 International Women's Day, the Bank of Kigali (BK) joined Rwanda Women Network to extend support to one hundred families of genocide survivors affected by the COVID-19 pandemic.
The donations and support including community based health insurance and necessary food commodities were on this Monday, extended to families of beneficiaries under the bank's Corporate Social Responsibility (CRS) initiative dubbed- "BKCares".
Rose Ingabire, the BK Customer Care manager said that the BKCares initiative is part of the bank's annual tradition of reaching out to its clients to support the communities especially women whose incomes from crafts businesses have been affected by COVID-19.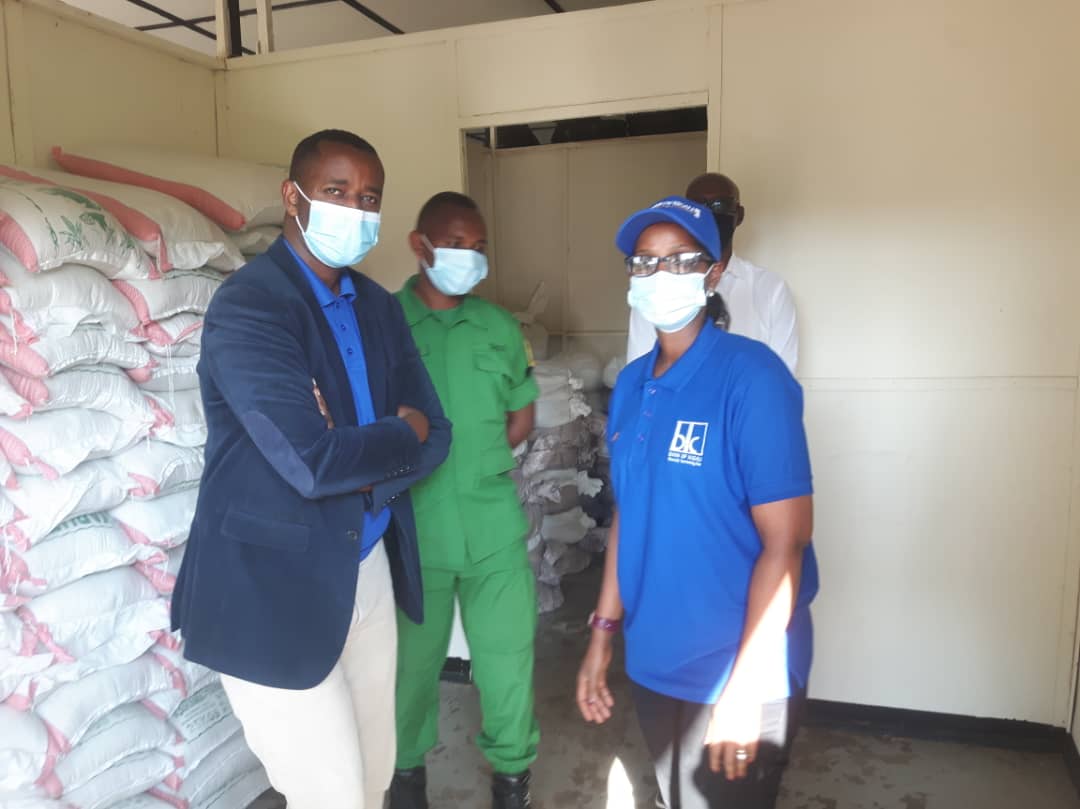 "With this support most of the women will not have to worry about buying food for at least two months, which will enable them to accumulate incomes and revive their businesses working with the Bank of Kigali," Ngabire said.
Bank of Kigali also used the opportunity to thank all Rwandan women for their positive impact on the society during the COVID-19 pandemic.
One of the beneficiaries Laurence Mukamurangwa says she will now be able re-invest the money she was supposed to spend on food since she is now assured to be in position to feed her children and grandchildren.
Alfred Nduwayezu, the executive secretary of Kinyinya sector who received the support on behalf of local government said this CRS example will help citizens to learn to save and work with financial institutions especially the Bank of Kigali.