President Paul Kagame has received two representatives of International organizations namely Charles Michel, President of the European Council and Rwanda's Louise Mushikiwabo, Secretary-General of Francophonie.
They were also accompanied by Chrysoula Zacharopoulou, a Member of European Parliament.
Following the meeting, President Kagame tweeted that he had a productive meeting with Michel and thanked the EU Council president for the support.
"Had a productive meeting with @CharlesMichel. Appreciate @eucopresident commitment to strengthening Africa-Europe ties, including with the private sector. We look forward to collaborating on equitable access to vaccines & improved management of current & future pandemics," President Kagame tweeted
Information from the Office of the President says that the officials "are in Rwanda to support the ongoing COVID-19 vaccination campaign with vaccines obtained through COVAX and to advocate for international collaboration for equitable access to vaccines."
"Broad range of bilateral, regional and global topics reviewed today with President @PaulKagame of Rwanda. Focus on concrete action to fight pandemic and prepare post-COVID-19 recovery," Michel tweeted.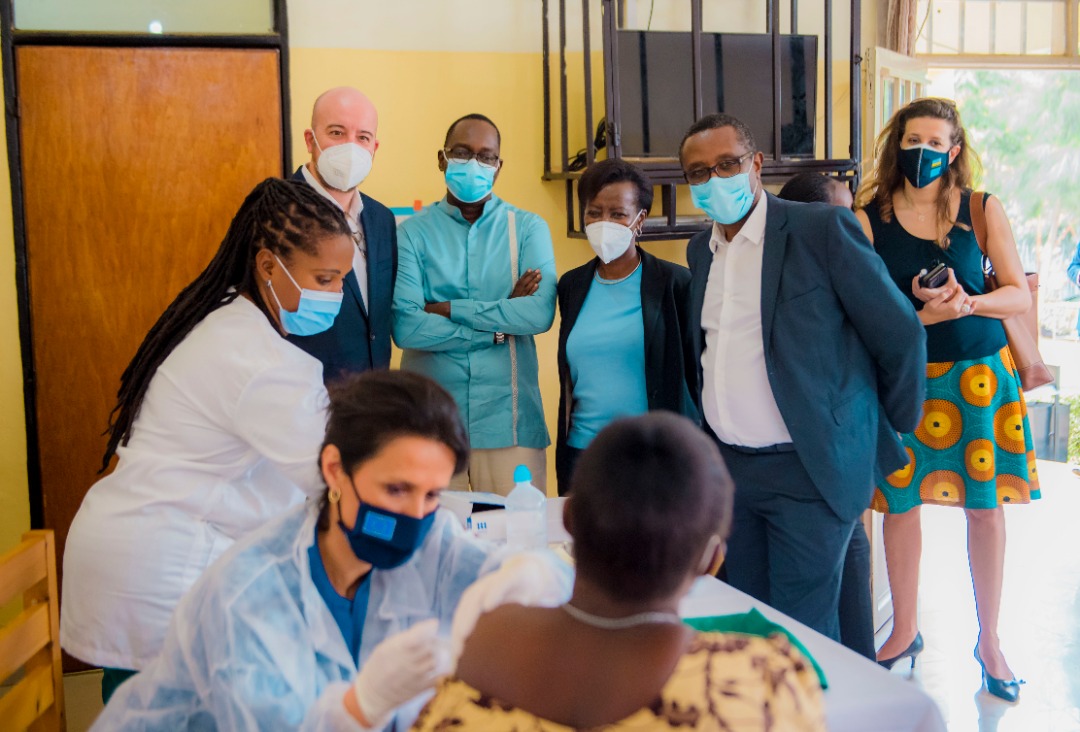 Earlier during the day, the visitors witnessed the inoculation activity in rural Bugesera district, Eastern Province where Michel tweeted; " In Africa, now in Rwanda. In Mayange Health Centre, proud to witness the inoculation of first anti-COVID-19 vaccines brought by COVAX. EU is one of the main contributors to this international solidarity initiative."
Between March and 5 and 6, Rwanda launched COVID-19 vaccination campaign with high risk categories which include health practitioners, COVID-19 social distancing volunteers, teachers, journalists, elderly people, defence forces, inmates with underlying health conditions, those who have disabilities or are over 65 years are being, among others.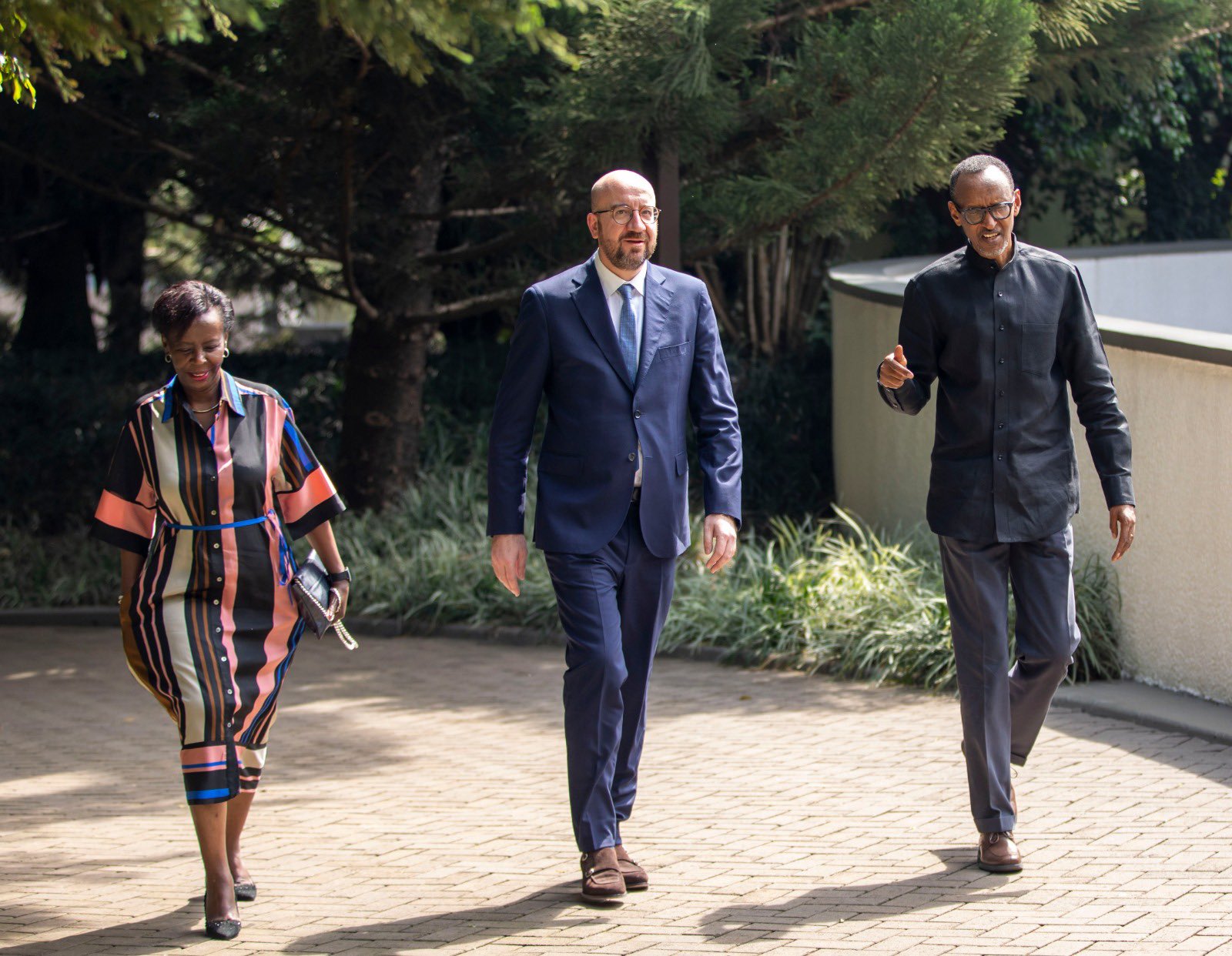 According to Rwanda's Ministry of Health, nearly 160,000 people have been vaccinated so far while the target is to reach 7 million in near future.
"Thank you @RwandaHealth  for setting an important example by having a clear vaccination strategy that prioritizes those most at-risk and vulnerable – great to see that work begin," wrote Seth Berkley, CEO of Gavi, the vaccine alliance this afternoon.