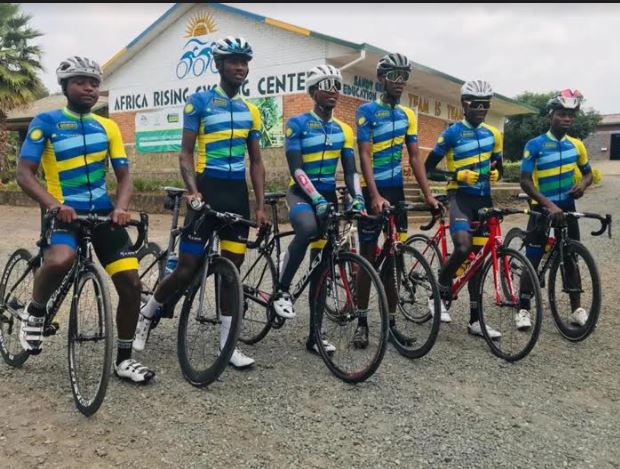 With less than two months to go until the start of the 2021 Tour d Rwanda, the Rwandan national cycling team have entered into final preparations in line with the government COVID-19 guidelines.
Fifteen riders returned to training yesterday at the Africa Rising Cycling Center in Musanze.
The pre-selected squad includes two former Tour du Rwanda winners Bosco Nsengimana and Samuel Mugisha, who are expected to be part of the final roster.
Head coach Sempoma Felix will name his final 5-man squad ahead of the race.
In addition to the national roster, Rwanda will also be represented by two continental teams, Benediction Ignite and SACA Riders.
The race, initially scheduled for February 21-28, has been pushed back to May 2-9 as a knock-on effect of the continued coronavirus conditions.
Pre-selected national team for Tour du Rwanda 
Muhoza Eric (Les amis sportifs)
Hategekimana Jean Baptiste (Les Amis Sportifs)
Ngendahayo Jeremie (Cycling Club for All)
Nshimiyimana Patrick (Benediction Club)
Iradukunda Emmanuel (Benediction Club)
Gahemba Barnabe (Benediction Club)
Masengesho Vainqueur (Benediction Club)
Manizabayo Jean de Dieu (Twin Lakes Cycling Academy)
Hakizimana Felicien (Nyabihu Cycling Team)
Ishimwe Claude (Muhazi Cycling Generation)
Mugisha Samuel (La Roche Vendee Cyclisme)
Tuyishimire Ephrem
Kwizera Elie (Cine Elmay)
Uwizeye Jean Claude
Nsengimana Jean Bosco