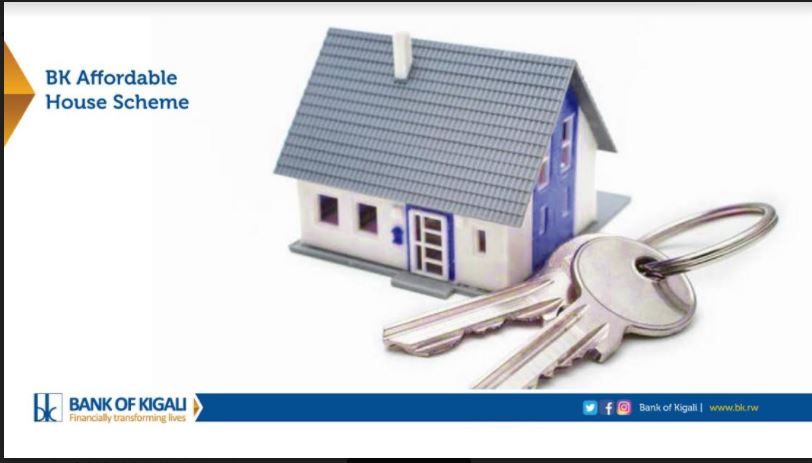 On a national level, Bank of Kigali is committed to ensuring that all Rwandans enjoy affordable housing as a right through its Affordable House Scheme with available funding for housing loans through its partnership with the Development Bank of Rwanda (BRD).
Rwanda targets to increase urbanization rate from 18% to 35% in 2024 to support economic growth. Urbanization of 35% by 2024 is the expression of an increase of the urban population by about 2.7 million people.
The Housing Market study done in the City of Kigali (IGC 2018) showed that 700,000 new dwelling units were needed by 2028, where 70% of dwelling units lay in the Affordable Housing category.
According to estimates by the International Growth Institute and World Bank, Kigali will need at least 319,000 affordable units by 2032.
To meet this ambition Bank of Kigali says that it will need more developers to come on board and build affordable houses that will satisfy the current demand countrywide. Currently, the Bank works with three real estate developers, namely: Riverside City Estate, with houses located in Kicukiro District, Gahanga Sector, Kagasa Cell; NextGen Developers Ltd, with houses located in Gasabo District, Bumbogo Sector, Nyabikenke Cell, Karama Village; Semugaza Alphonse who offers apartments located in Kicukiro District – Kagarama sector.
Commenting on the Affordable House Scheme, Bonaventure Ntabwoba, Head of Branch Business at Bank of Kigali said: "Our contribution as Bank if Kigali is to make sure that low to middle-income earners can also afford decent and modern houses and thereafter bridge the housing issues in the country. Our Affordable House scheme is provided at a very low-interest rate of 11% per annum, repayable in up to 20 years."