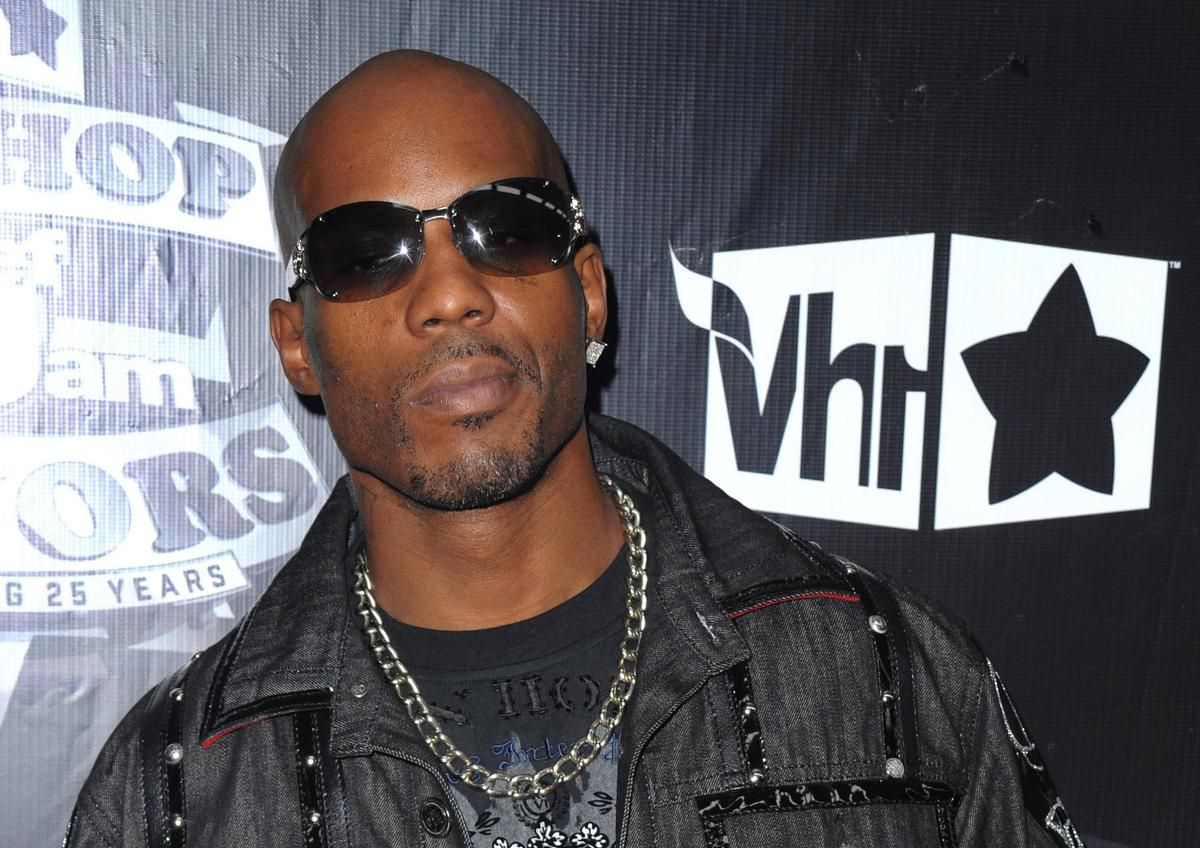 The many fans of rap artist and actor, Earl Simmons, better known by his stage name DMX, are mourning the star's early death from a reported heart attack. He was 50 years of age. 
Simmons was of the most celebrated, and successful rappers of his generation. He came to prominence in the 90s, quickly distinguishing himself as a distinctive voice, which stood out, at a time when rap music could boast a wealth of original talent. 
Rising in the shadow of the untimely, violent deaths of Tupac Shakur, and the Notorious BIG, he was acclaimed a worthy successor to them. 
His first album, It's Dark and Hell Is Hot, went platinum. Before the year (1998) was out, he had released his second album, Flesh of My Flesh, Blood of My Blood, which also shot to number one, making him only the second rap artist to have two number ones in the same year. 
It was such a rare feat that only the unparalleled Tupac Shakur had managed such an accomplishment. 
Acclaimed by the world of rap, as one of the greatest exponents of the art form, he was largely ignored by the mainstream music establishment. This was probably due to a troubled life that was never far from the violence that featured in much of his music. 
The rapper Jay Z, with whom DMX performed in the group, Murder Inc. which also included Ja Rule, was so incensed by the establishment's treatment of DMX, that he boycotted the Grammy awards, which he felt should have honoured him.
Lack of recognition from the establishment would not however dim DMX's success. He would go on to star in a number of films, and television programmes. And he was not unduly troubled by the lack of official accolades. 
"I am not going to make music for the mainstream" he declared, "I'd rather make music for people I come in contact with, people that I can count on. That's what I make my music for. People in the hood."
His kindness to the people he came in contact with was legendary. Many went to twitter following news of his death, to recount their encounters with him.
"When I was 8" wrote one, "I met DMX when I was selling girl scout cookies outside of a grocery store. He bought two boxes and chatted with my mom and I for an hour. I told him I was trying to win a cookie selling contest, he took out his wallet and bought about $500 worth of cookies…It's still one of the nicest things anyone's ever done for me. I think about it a lot."
It is the type of kindness with which DMX himself could have done in his own childhood. 
Simmons was born in Baltimore, Maryland in America, in what Americans refer to as a housing project (housing for the poor). His father abandoned him, and his sister, to their equally unfit mother, who abused the young boy emotionally, and physically, once breaking two of his front teeth. 
He would later say of his childhood, "I didn't have much of a childhood, it was always dark in the house."
Of his mother, he would say, bluntly, "So many times I thought about killin' that bitch. But I would always think how I would feel if she was gone. No matter what I did, I knew I still loved her. I love her, but I can't stand that bitch."
Becoming what he described as "a hate filled recluse" he was never out of fights at school, at one time injuring a fellow pupil, and fighting with the teachers who subdued the enraged future rapper by sitting on him. 
Inevitably, he ended up in an institution for difficult children, and as inevitably, came out to live a life of crime on the streets, mostly as a thief, and mugger. He took to adopting stray dogs, and dogs became a regular motif in his songs. 
Even in the midst of success in adulthood, Simmons seemingly never managed to escape his troubled youth, and childhood. Addicted to drugs, to which he was introduced as a child by adults, he would spend as much time in, as out of jail, leading one judge to remark of him, "In many ways, he is his own worst enemy."
DMX is survived by his large body of work, 15 children, and his mother.