Environment activists, government have said that there is still have a lot to do to bring on board the general public in the protection of environment by ending single used plastic and plastic bags.
In a special talk show at KT Radio, that conversation brought together Béata Akimpaye from Rwanda Environment Management Authority and Faustin Vuningoma from Rwanda Climate Change and Development Network.
Hosted by KT Radio's Ines Nyinawumuntu, they all concur that ending plastic not only safeguards the environment, but also save the community from dirt and good enough; hygiene is inner part of Rwandan values.
They also agreed that the plastic bags, though they were banned more than a decade ago, there are still people using them, even with confidence.
For Akimpaye, the law is clear, that for materials that do not have replacement yet, those who make them can apply for special permission to manufacture them.
"However, we continue the call to the investors to try and find solution to that problem," she said adding that in most cases, recycling can be an option to get rid of those plastics that are still needed, but can be a nuisance in the environment.
With this however, the country has taken a stand, that whatever is nuisance, yet cannot be replaced, their production should stop.
Meanwhile, a challenge was raised according to which an alternative to the banned plastics are not enough on the market.
The example that was given is the envelopes where people may use papers with inks as envelops to provide to clients who buy foodstuff, including cooked ones.
According to REMA's Akimpaye, in the past, "people tried all means to find alternatives to plastic bags, using those papers with ink, but at this era, people know what's right and what's not right. As a matter of fact, when we go for inspection, they hide them."
Otherwise, she said, there are is not cause for alarm and the Rwanda Standard Board (RSB) is vigilant to make sure that everyone is using required quality on the market.
As far as the recycling is concerned, Vuningoma said that the existing challenge is that "people still need literacy on sorting out the waste that are harmful to their lives and those that can be potential source of income and prosperity."
"It is important for us to do a good sorting, investors may know which potential waste they can invest in; the plastics, metals, etc. can be recycled here if we sort them well and show what we can afford," he said.
"However, we should also avoid waste with chemicals including batteries of radios, medicines. When we don't dispose them off well, they end up in water and then they come back into our lives to harm us."
The idea to sort out the waste as required was also mentioned by REMA, while saying that if everyone owned the programme, the waste would rather become a hot cake.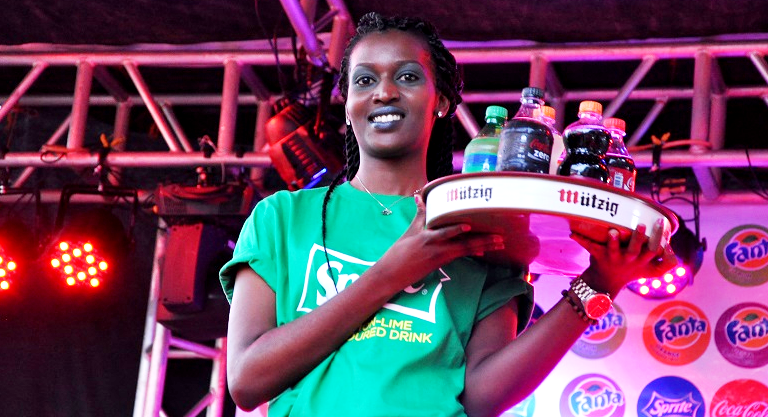 Akimpaye said, that REMA said, that REMA needs the media in this campaign of environment protection more than ever before.
"We talk about these issues in all venues, including at community work-umuganda, but that's not enough. We need partnership of local government and every other Rwandan to own the program," she said.
"When you protect environment, you protect the world, including yourself."