The Ministry of Sports in partnership with Carousel LTD has launched a national lottery in Rwanda with a goal of uplifting professional sport in the country.
The Lottery, which officially kicked off this Friday, December 10, 2021, will operate under the commercial brand – Inzozi Lotto.
Proceeds from the lottery will go to the Ministry of Sports which will then invest in line with Rwanda's Sports Development Policy. The policy aims at nurturing high calibre sports women and men, including those with disabilities so they can be competitive at both the national and international stage.
To achieve this, Rwanda will have to invest in sports from the grassroots level all the way up. According to the Ministry of Sports, stakeholders must work together to
overcome the existing challenges that hinder effective development of sports including limited financial capacity.
"Inzozi Lotto has come in at the right time. We look forward to the win-win partnership with Carousel LTD as we work together to elevate the level of sports in Rwanda," said Aurore Mimosa Munyangaju, the Minister for Sports.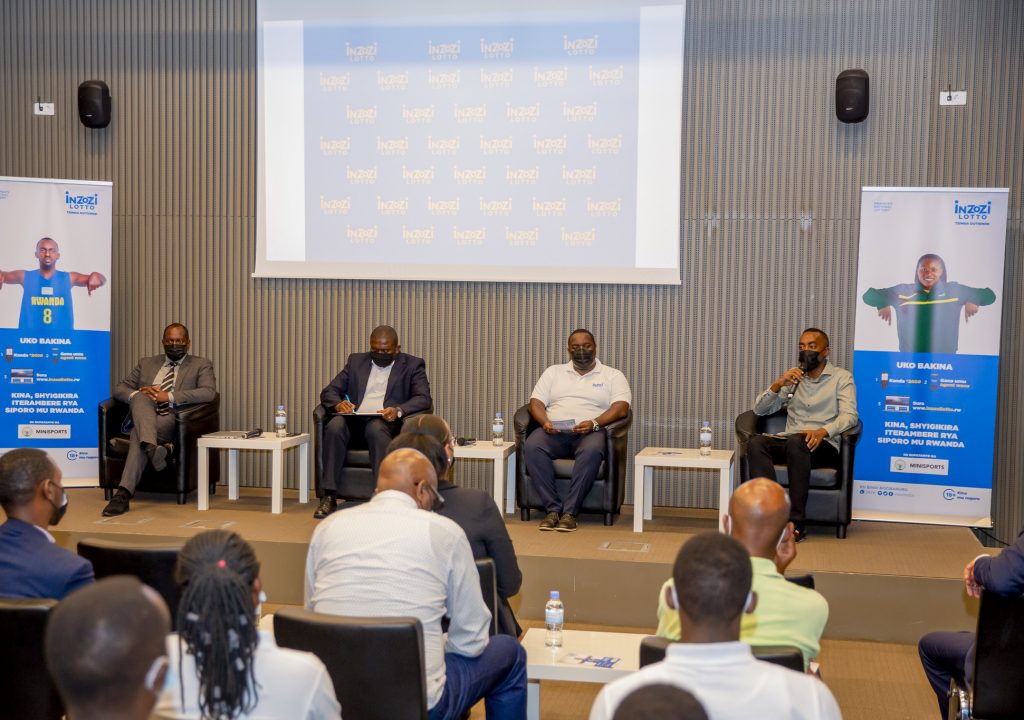 Thierry Nshuti the Deputy Managing Director of Carousel LTD explained that the company is committed to Rwanda and with their 10-year licence they will be
here for a long time and look forward to Rwandan sports stars excelling at the global scene.
"This model has worked before. If you watched the 2020 Olympics in Tokyo Japan, the medal winners from the UK acknowledged the support from their national lottery. We are now building the foundation for success," Nshuti said.
Inzozi Lotto will begin with two games, the Quick Lotto that will have draws every 10 mins and the Jackpot Lotto that will have a draw every week. Inzozi Lotto tickets range from Rwf 100 – 500 and can be purchased from agents on the streets, from mobile by dialing *240# or through the Inzozi Lotto website –https://www.inzozilotto.rw
For More pictures from the launch, visit: https://www.flickr.com/photos/kigali-today/albums/72157720226680406/with/51738273695/