After two previous consecutive win in Rwanda primus national league, Rayon Sports has equalised with Northern based Gicumbi FC on day 11t of the Rwanda Primus National League.
Gicumbi FC hosted the Blues and was too generous to share with them points after a 90 minute goalless game.
Gicumbi Fc registered 6 winless games (L3,D3) so far after day 11th of Rwanda Primus national league with 10 points and sits on 11th while the Visitors Rayon sports stays on third with 19 points behind Kiyovu Sports and APR FC.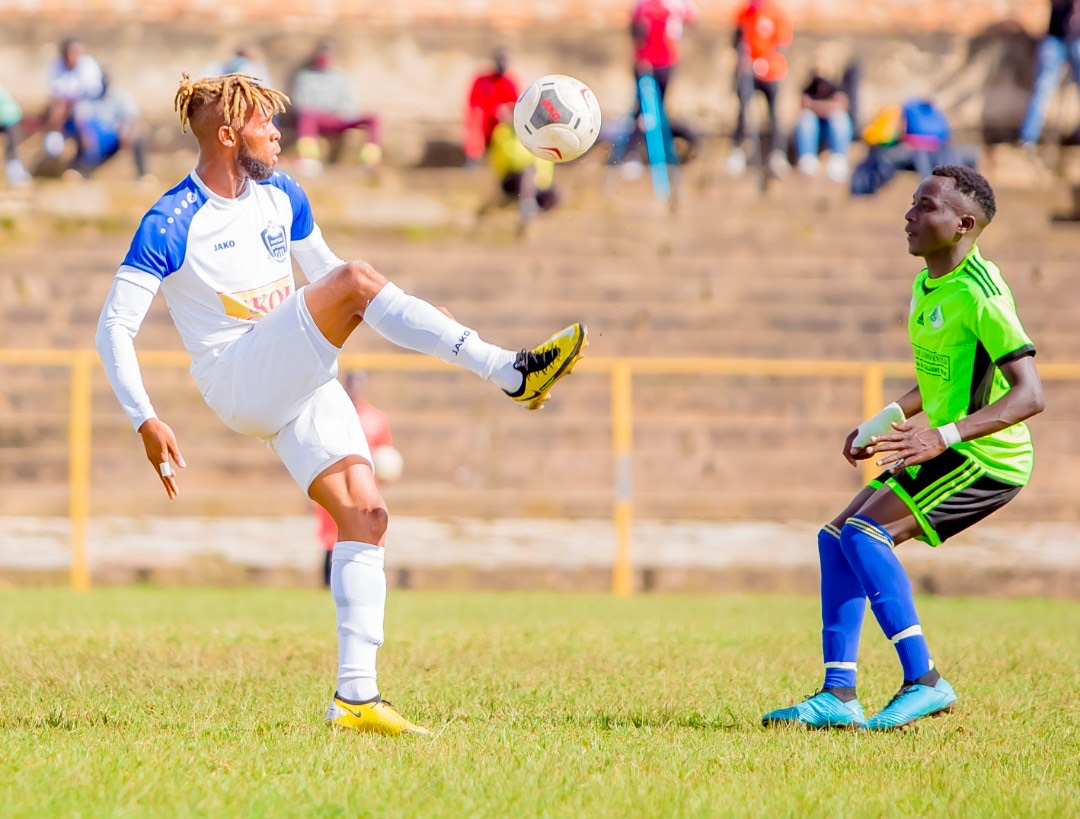 Rayon sports XI: Adolph HAKIZIMANA,Mackenzie Nizigiyimana,Francois MUGISHA ,Clement NIYIGENA,JMV MUVANDIMWE,Blaise NISHIMWE,Kevin MUHIRE,Youssef Rharb,Willy Onana,Manase Mutatu and Justin MICO
Gicumbi XI:  Muhawenayo Gady,Iradukunda Axel,Niyibizi Emmanuel, Fedele Harerimana, Manzi Olivier, Epaphrodite Kwizera, Peter, Nsengiyumva Daniel, Mushimiyimana Telesphore, Nsengayire Shadady and Muhumure Omar.