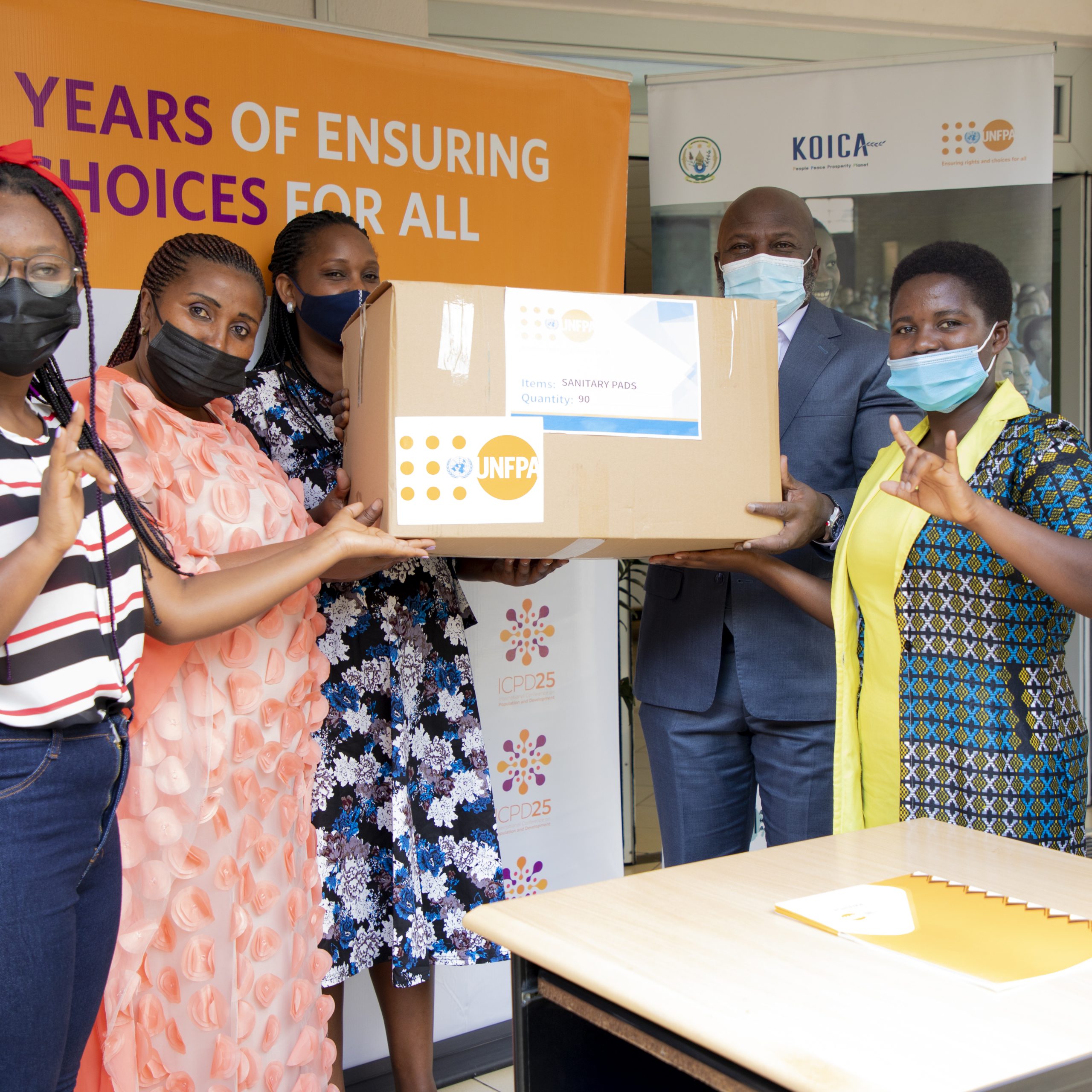 The United Nations Population Fund (UNFPA) has donated menstrual health supplies to the Rwanda National Association of Deaf Women (RNADW) to enable the beneficiaries fulfill their Sexual Reproductive Health and Right (SRHR) during the COVID18 pandemic.
The supplies (menstrual pads) worth over $12,000 were handed over RNADW in Kigali this Monday, December 6, 2021 aimed at empowering girls and women with hearing disabilities to overcome their inability to access the services due to the impact of COVID-19.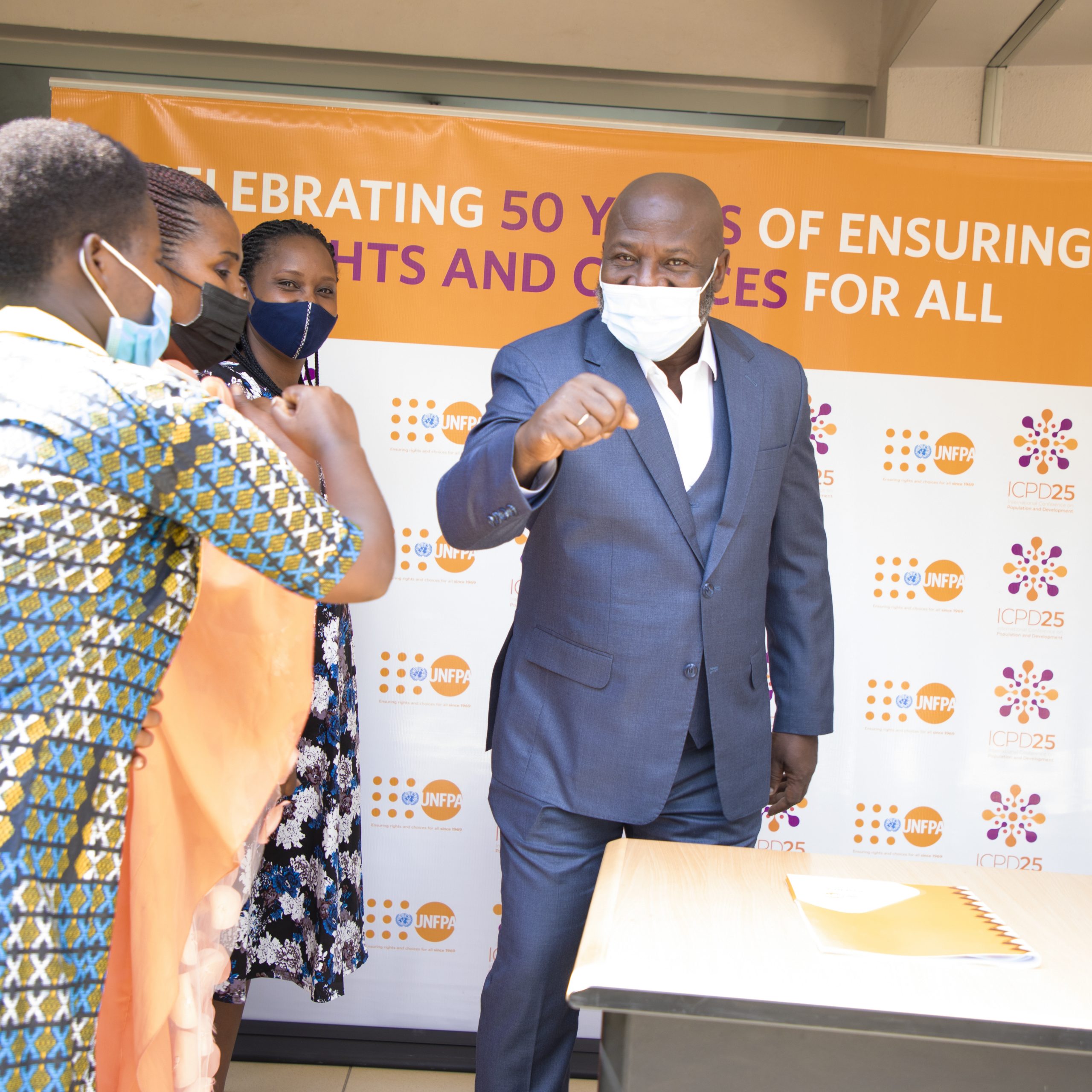 The support was offered in partnership with Korea International Cooperation Agency (KOICA Rwanda) is part of the ongoing celebrations to mark the International Day of Persons with Disability (IDPD) under the theme: "Leadership and participation of persons with disabilities towards an inclusive, accessible, and sustainable post-COVID-19 world".
Dative Mukeshima, the RNADW Program Coordinator said that the supplies comes as an enabler for deaf women and girls who were affected by COVID19 and had cannot exercise their sexual and reproductive rights to essential amenities due to lack of incomes.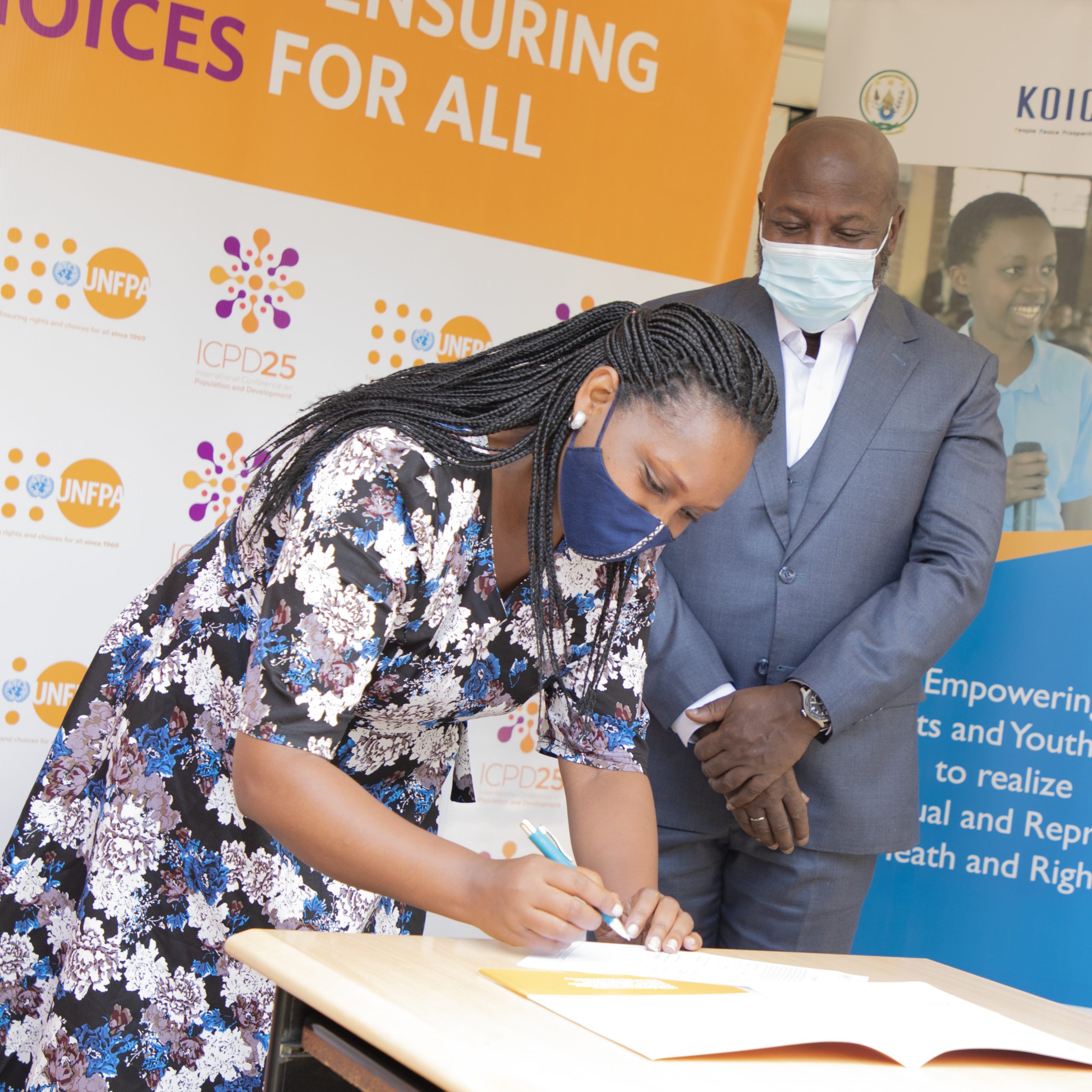 "These supplies will reduce the stress we have been going through during menstrual periods where we used to worry about the abdominal pains and left helpless since the pandemic affected every part of our incomes," Mukeshima said.
Kwabena Asante Ntiamoah, the recently appointed UNFPA Representative to Rwanda, who also says that he has a close attachment to people living with disabilities, said that his cause is driven by his prior experience of working and meeting his wife while serving such communities.
Ntiamoah said that the biggest plan is to ensure that persons with disabilities have basic infrastructure, safe and friendly spaces to achieve their full potential.
"That is something we need to look into; whether they have facilities to be able to live in dignity and this will require us to work with them to identify common needs and this is going to be a good opportunity to brainstorm around this," Ntiamoah said.
Pelagie Muhorakeye, the RNADW president said that the deaf in Rwanda still have a challenge of social inclusion as many people don't use sign languages, access to specialized education among areas of concern to address.