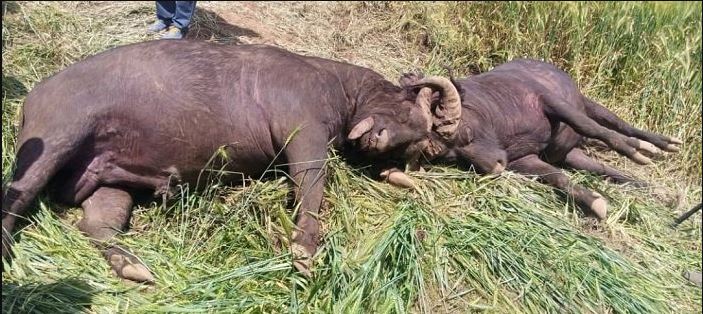 The family of BIG FIVE in Rwanda lost two members today.
This morning, the citizen of Kabari Village located in Nyange Sector, Musanze district woke up to a bad news of two buffaloes which, after escaping the nearby Volcano National Park fought and all of them lost the battle.
"In the morning, the first eye witness was going about their farm activities to find these carcasses. We notified the people in charge of the park who firs did postmortem and then proceeded to the burrial," said Emmanuel Ndizeye executive secretary of Ninda cell where the incident took place.
"Vigorous that they are, they jumped the fence that was erected along the park and started fighting. The fight destroyed a wheat farm but the owner of the farm will be compensated through conservation fund."
The big five of Rwanda's wildlife are: Lion, Leopard, Rhino, Elephant, and African buffalo.