Multi-award winning Kenyan afro-pop band, Sauti Sol, is set to perform for the annual Rwanda Basketball All Star game that will take place at one of the African biggest Multi indoor sports Arena known as Bk Arena in Kigali this coming weekend.
After thrilling hundreds who attended the Kwita Izina gala that was held in Kigali on September 4 this years, the boys are back to entertain the attendees of all-star game.
The Kenyan quartet will perform alongside local artistes Muneza Christopher, Ish Kevin, DJ Marnaud and the MC Darius Capello.
This year's edition will be the fourth edition of the competition where it brings  together FERWABA star from the  local league, where they group two teams and play against each other.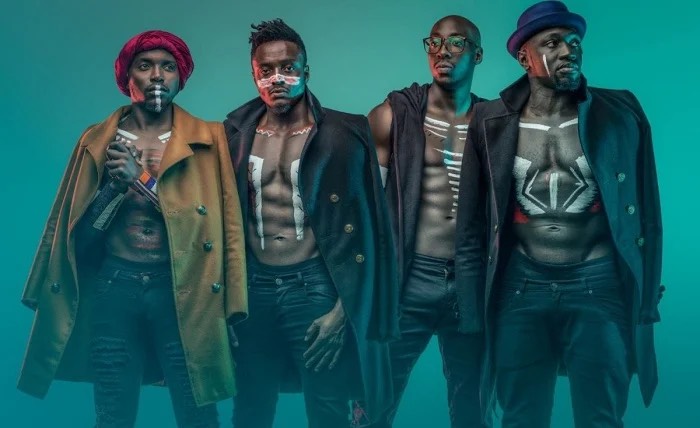 The first edition of All Star game organized by Rwanda Basketball federation was played in 2013 and did so again in 2019 and 2021.
The event will also feature a three-point and slam dunk contest and other basketball demonstrations before the game.
This time's team captains are Rwanda Enegy group's small forward Axel Mpoyo and Patriots small forward Hagumintwari Steve.
Selected teams
Team Steven Hagumintwari
Steven Hagumintwari, Dieudonné Ndizeye, Ntore Habimana, Perrire Steven, Beleck Bell Engelbert, Bush Wamukota, Justin Uwitonze, Ally Kubwimana Kazingufu, Espoir Aganze, Frank Kamnooh Betouoji, Tresor Muteba and Olivier Turatsinze.
Team Axel Mpoyo
Axel Mpoyo, Gray Kendall, Adonis Filer, Cleveland Thomas, Jean-Jacques Wilson Nshobozwabyosenumukiza, Olivier Shyaka, Armel Sangwe, Elie Kaje, Pascal Niyonkuru, Arnaud Nkusi, Hubert Kabare and Thierry Munyeshuli.