Relations between Rwanda and Burundi have continued to improve, following a move by Governors of provinces on either side of the border to strengthen efforts in the fight against illegal cross-border activities.
Alice Kayitesi, the Governor of Rwanda's Southern Province on Saturday met with her counterpart, Col. Remy Cishahayo of Kayanza Province on the Burundian side, in a fresh move to further solve longstanding cross-border challenges between two neighboring countries.
They met in Huye district to discuss illegal cross border movements of neighbouring communities, smuggling and theft as the two countries continue to turn a page from broken ties since 2015.
Officials also discussed how neighbouring communities can resume crossing borders, using small accepted borders that are still crossed.
"The main borders were reopened, and volcano buses are moving from Kigali to Bujumbura. It is a great step. We shall continue to discuss it, as we also report to Heads of States for further discussions, to solve it. It will be discussed by our superiors, this is the beginning, but also a good step and there is hope," Kayitesi said.
She pointed out that the issue of adolescents from Gisagara district who crossed illegally to Burundi and are still detained there, was also discussed, without giving further details.
"There is the problem of illegal cross border by neighboring communities, theft and smuggling. All of these problems have been discussed and decided to reach out to the local authorities, district officials and the communities on sharing information to combat it," she added.
Last year, Burundian authorities reopened borders with Rwanda, after more than five years of closure.
The borders were closed, following a breakdown in relations following the the 2015 political crisis that rocked the East African nation.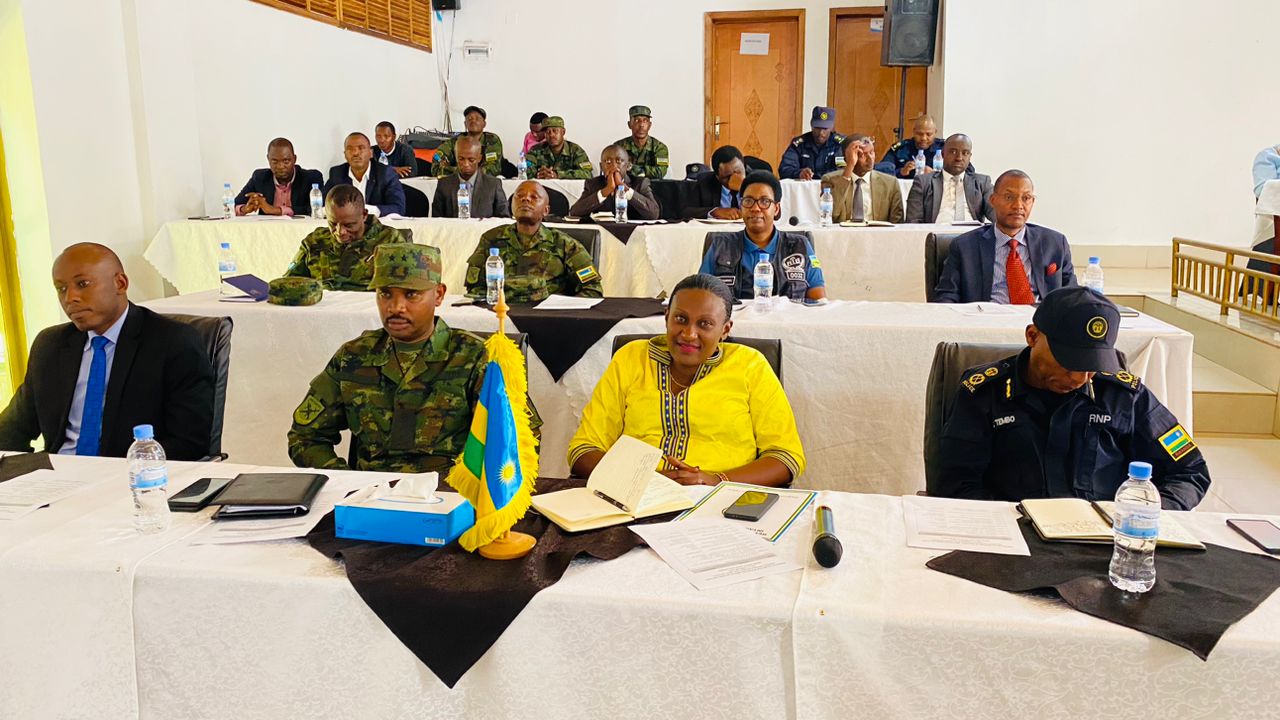 Since last year both countries have intensified efforts to mend relations, with citizens now allowed to travel from one country to the other, using main land borders.
"For those who crossed borders illegally, some visiting their aunts and grandparents, or relatives, we agreed to share information, to solve the problems harmoniously," Kayitesi added.
On the issue of adolescents who crossed illegally, Kayitesi said that some returned, there are ongoing discussions for others remaining. However, other issues will go through the prosecution procedures.
According to Col. Cishahayo, there will be further discussions in Burundi and solutions will be found.
"We share a lot, culture, language. We share many things. We were welcomed warmly by the Rwandan community. The country is developing on speed, and we wish the country further developments, " Col. Cishahayo said.
After the meeting, both officials visited ongoing infrastructures including Huye bus terminals, Huye International stadium and liquor manufacturing factory called GABI.