Kagarama Secondary school has been crowned the champions, after its students, Gift Nyagatare and Muap Victor Emmanuel emerged the winners in the secondary school's debate competitions that targets to address the climate change crisis in the country.
The school was declared the winner during the debate competition final, held at Riviera Secondary School. A month-long debate competition attracted over 30 schools across the country with four schools making it to the semifinals.
Students debated about global Sustainable Development Goals, target 13(SDG13) that aims to strengthen resilience and adaptive capacity to climate-related hazards and natural disasters in all countries, integrate climate change measures into national policies, strategies and planning, Improve education, and awareness-raising and human and institutional capacity on climate change mitigation, adaptation, impact reduction and early warning.
"Such competitions widen our understanding about climate and its consequences. We discuss global issues. Addressing climate challenges starts now, by us. We could be the ones in the future to take action about them. We prepared well and won the competition," Nyagatare said.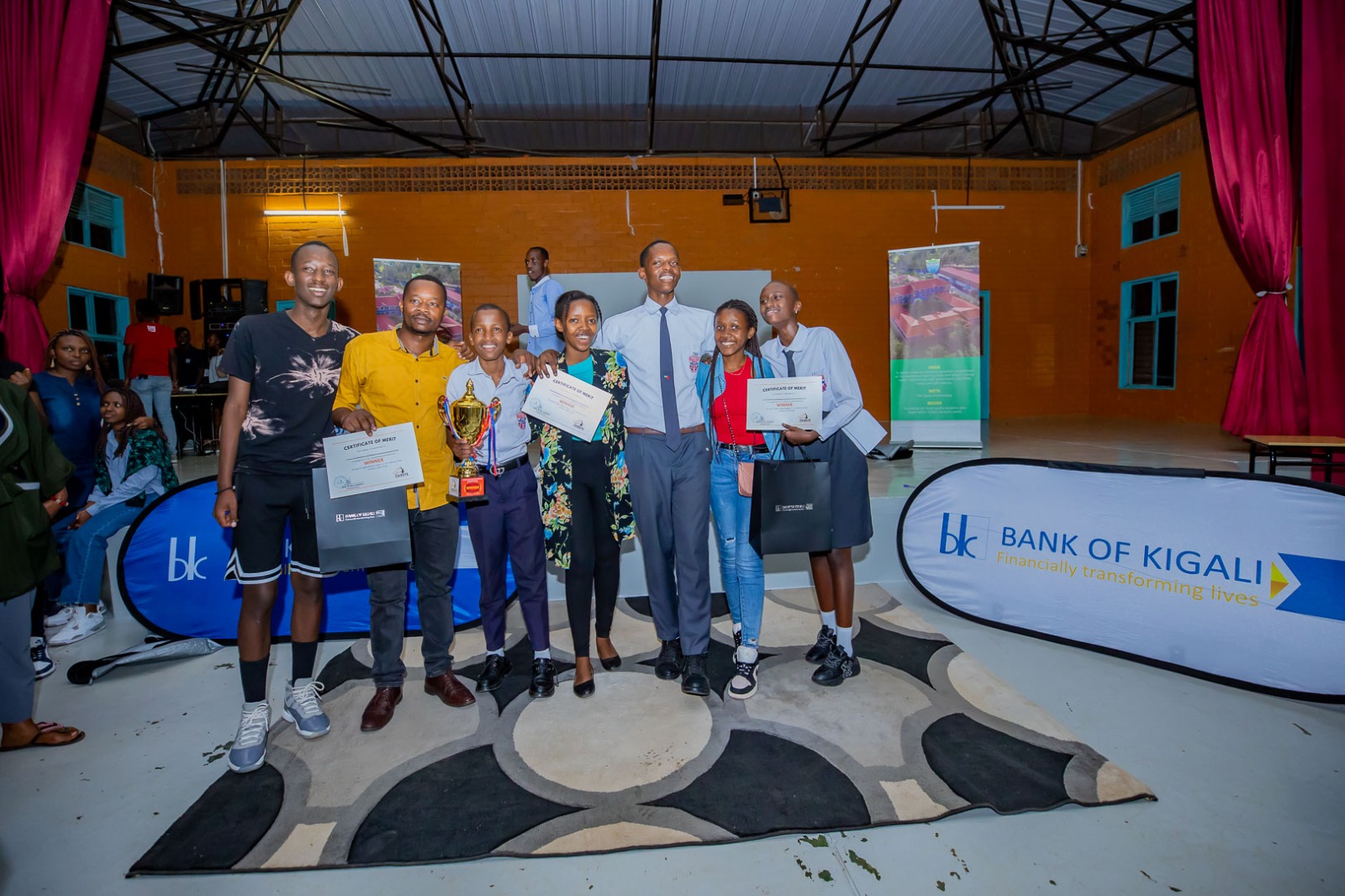 The SDG 13 also aims to promote mechanisms for raising capacity for effective climate change-related planning and management in least developed countries and small island developing States, including focusing on women, youth and local and marginalized communities.
During the debate competition, Umubyeyi Iriza Lisa from Don de Dieu Remera Rukoma Secondary School emerged the second, followed by students from Petit Seminar Zaza, and former champions Riviera Secondary School were the fourth.
"We give them the topic and tell them to research it and discuss it. During the competition, they present it. This gives a student motivation to learn and be able to explain and speak in public. All the speakers go for three rounds; each round is marked out of 30 marks, and the speaker points. Everything is totaled," Jean Michel Habineza, Executive Director and Co-founder of iDebate Rwanda said.
"We are planning to upgrade this competition, for students to be able to compete in other countries," he added.
The champions (Kagarama) were given a trophy, certificates, thermal flasks and Bank of Kigali t-shirts.
This competition is sponsored by Bank of Kigali in its drive to support Rwanda's SDG Climate action commitments.
Under its National Determined Contribution (NDC) agreement for climate action, Rwanda committed to reducing its greenhouse gas emissions by 38%, in 2030.
The pledge, which is expected to cost $11 billion, is focused on issues including water security, agriculture, forestry, settlements, and health.