The Ministry of Finance has assured members of parliament that Rwanda is not burdened by debts despite the consecutive borrowing of numerous funds following the impact of the COVID-19 pandemic on the economy.
Minister Uzziel Ndagijimana made the remarks on February 13, while presenting seven financial funding bills to the Chamber of Deputies which approved all the bills but asked the minister to update the house on the status of the country's debt burden.
"We need to know our (country) status of borrowing before we end this budget year," MP Frank Habineza asked.
"We want to know the level of borrowing we are at so that we can be careful or rest assured of debt levels since these funds for infrastructure are needed," MP Pierre Claver Rwaka asked.
In response, Minister Ndagijimana said that by any means of measuring Rwanda's debt burden, there is not much change as such and the whole debt (in nominal terms) is at 71% for all loans and grants collectively.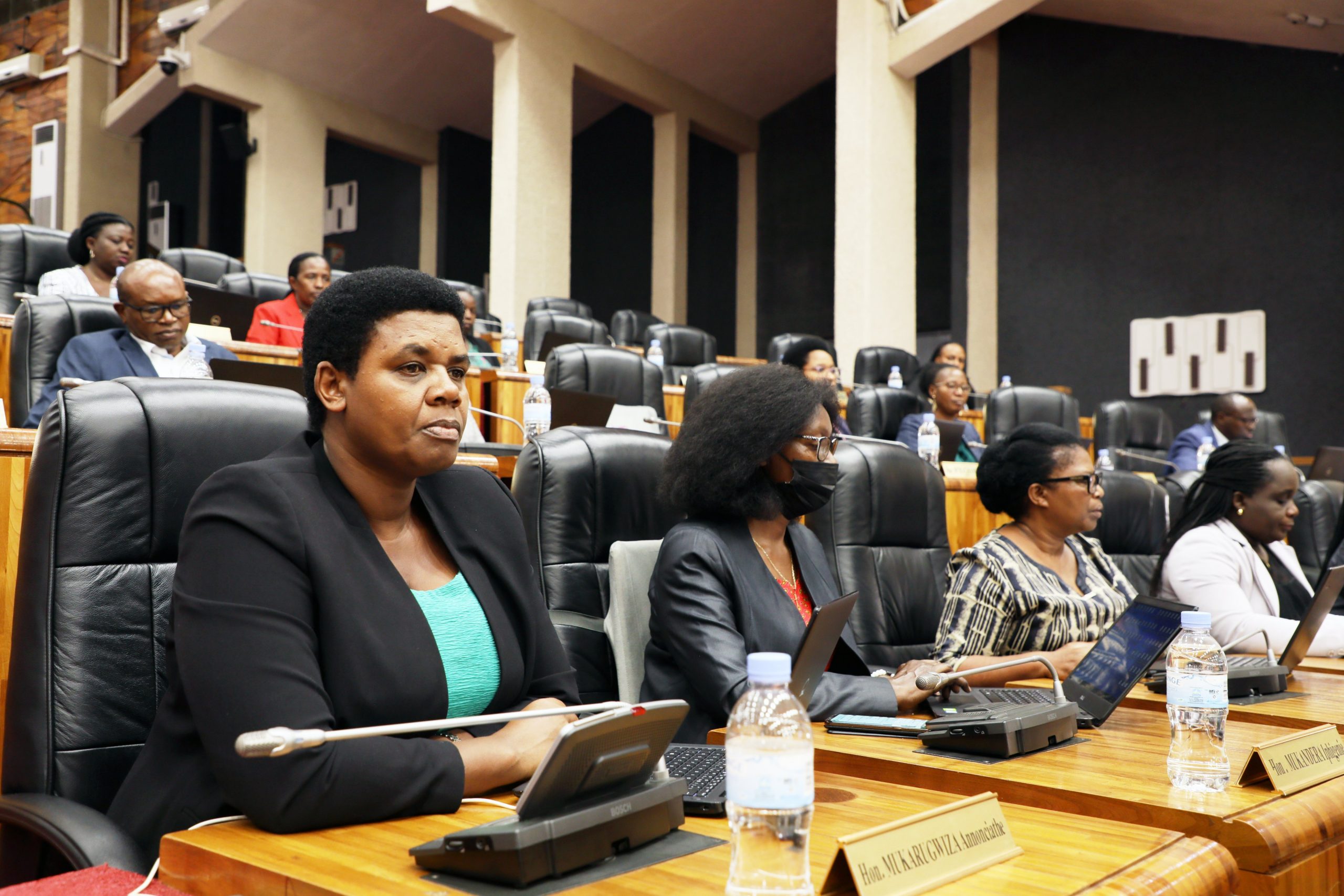 Ndagijimana explained that using other measures like- the present value, Rwanda has a 34% per Gross domestic product (GDP) against a threshold of 54% which is considered the limit of borrowing.
On the debt service measure (counted on revenues to repay a debt)– which is what most countries in the post-COVID era are worried about, the minister stated that Rwanda is at 10% against the 23% cap.
He also showed that using the export measure, Rwanda is halfway to the 21% cap line.
"This means that we are okay. "In general we are still lower in all measures of debt burden," Ndagijimana said.
The parliament approved seven financing agreement bills that will enable Rwanda to construct key road networks connecting Kigali city to rural communities and neighboring border countries, and the establishment of a new government-owned drone center in Huye district and a new Geospatial data center.
Roads include the construction of a 36km marram road Nyacyonga-Mukoto which will connect Musanze district and Kigali through Rulindo that will be funded by the Arab Bank for Economic Development in Africa (BADEA) for $8 million.
MP also approved funding from the Agence Française de Développement (AFD) €161millions which will be used for improved technology in administration to improve services, innovation in ICT, improved government, and decentralized services.
Parliament further approved €150millions loan funding from African Export Bank (Exim bank) for economic development, health, and energy (as budget support) and $ 200 million in a third loan funding from the International Monetary Fund (IMF) to support the people-based development programs.