A Ugandan 6-person delegation led by Dr. Charles Ayume, Koboko County Member of Parliament and Chairman of the Uganda Parliament Health Committee are in Rwanda for a bench-marking tour in which they hope to learn more from Rwanda's health system and management.
"We have heard a lot about the health system in Rwanda. So, we are here to benchmark the national health insurance scheme- to study, to feel it, taste and see how it works," Ayume said.
He said that the plan is to replicate the same national health insurance scheme back in Uganda as Uganda's Ministry of Health plans to table to parliament a new health insurance bill in the next few months.
"We don't share a lot in social economic outlook with other countries, so we thought of keeping it simple within the neighborhood and as a member of the East African community, it is better to benchmark Rwanda," he further said.
Uganda doesn't have a national health insurance policy and the health is purely financed by the budget but Ayume said that by introducing the policy, it will be one way of increasing domestic financing for the sector 7% of the GDP.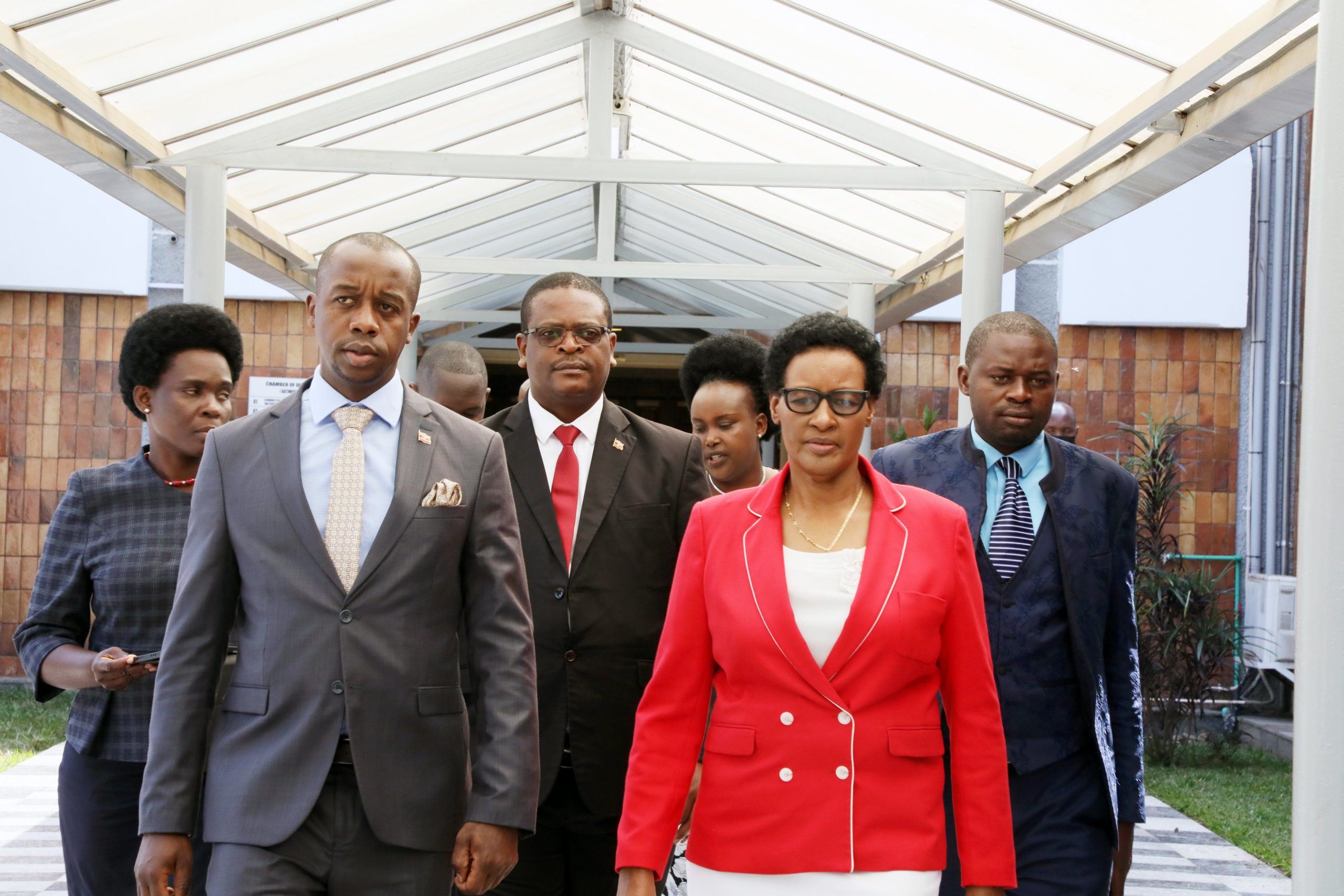 Less than 2% of Ugandans are currently on private health insurance schemes in a country that has a population of over 45.8 million citizens as of 2021 statistics.
Rwanda's Community-based health insurance (CBHI is a home-grown solution initiated in 2005, to increase access to healthcare services and foster a culture of prevention by alleviating the financial burden of medical costs, especially among the poor and vulnerable households.
The scheme requires all citizens to contribute (per head) to their healthcare and services by paying an annual fee of Rwf3000/ Rwf7000 which covers 90% of their healthcare in Health centers, district and referral hospitals and the rest is covered by the government.
Current statistics for the year 2021/2022 show that the national coverage for the Community-Based Health Insurance stands at 86.6%.
National coverage for the next financial year 2022/2023 stands at 88.9%, according to Rwanda Social Security Board –RSSB, which currently manages the scheme.
Speaker Mukabalisa said that the Ugandan parliament was able to learn more from Rwanda's CBHI and other practices but the Rwanda parliament also got a chance to learn from their Ugandan counterparts.