A secondary school student was this morning killed by a saloon car that swayed off the road at Kacyiru in Kigali city, local leaders have confirmed.
The pupil identified as Benita Niyonsenga from Senior 2 was reportedly heading to school at GS Kacyiru School this Wednesday morning when the fatal accident happened involving a car with license plate number RAD 271C.
Eyewitnesses said the car caused the accident while it was coming from the Army Shop near the Rwanda National Police Headquarters in Kacyiru where it lost brakes, hit road barricades, and rolled downhill near the Kinamba area.
Apart from the deceased child, the accident also left another pupil, also heading to school, with broken legs, and three vehicle occupants were also seriously injured in the incident.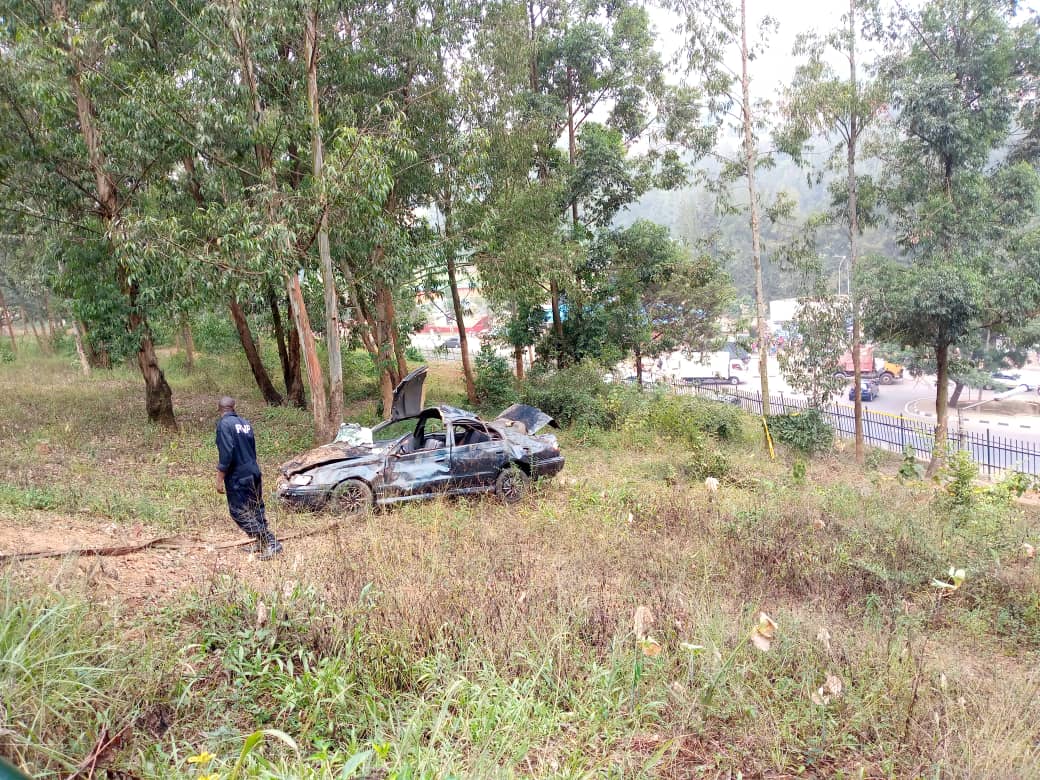 The victims were rushed to the hospital by police vehicles.
Eyewitnesses say that the accident could have been worse if the car was not blocked by trees on the hills around the (Kinamba road) spot where the accident occurred.
The Executive Secretary of Kacyiru Sector, Gertrude Urujeni confirmed the death of the girl child and her injured companion but was not readily able to identify all the injured who were taken to Kigali University Teaching Hospital(CHUK).