The Minister of Gender and Family Promotion Jeannette Bayisenge this Tuesday appeared before parliament to verbally explain loopholes in implementing women's development activities.
The loopholes were discovered by members of parliament during oversight visits held countrywide between 17-30 November and 3-4 December 2022.
The parliament oversight report showed two issues- officials lacking knowledge of what happens in women's cooperatives and savings which don't grow to the cooperative level.
They also found that women still lack access to markets, awareness, and knowledge of current financial empowerment products and services offered by the government.
MP Gloriose Uwanyirigira stated that there is lack of knowledge about Business Development Fund(BDF) services and due to lack of support, there is a tendency for women to only form saving groups instead of cooperatives.
"We need to know why these women's groups don't advance or grow from savings tendencies and why local leaders don't support them through" Uwanyirigira asked.
Bayisenge said that there was a lack of coordination between implementing partners (Ministry of Trade and Commerce, Business Development-BDF, Rwanda Cooperative Agency- RCA, and the Private sector Federation.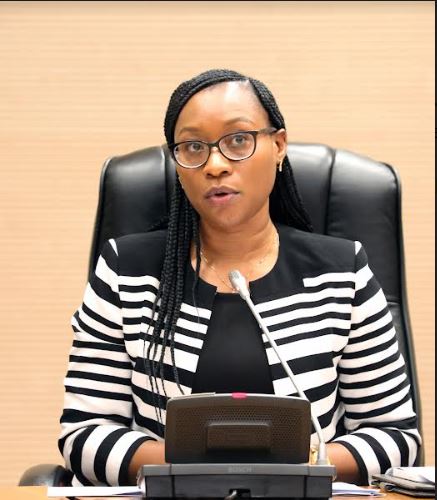 He said that the issue has been resolved by recently coming up with a joint action plan which will guide the implementation of the women's development activities.
Bayisenge stated that there are 891 women-based cooperatives in the country but the number of savings and self-help groups were not known.
On the issues surrounding the lack of knowledge and awareness on available women's financial services, Bayisenge acknowledged that  the mobilization is low and it is not something to be proud of.
"Once we have the mapping we will know how to work with local leaders to grow these groups, monitor growth progress, and disseminate information access to finance," Bayisenge said.