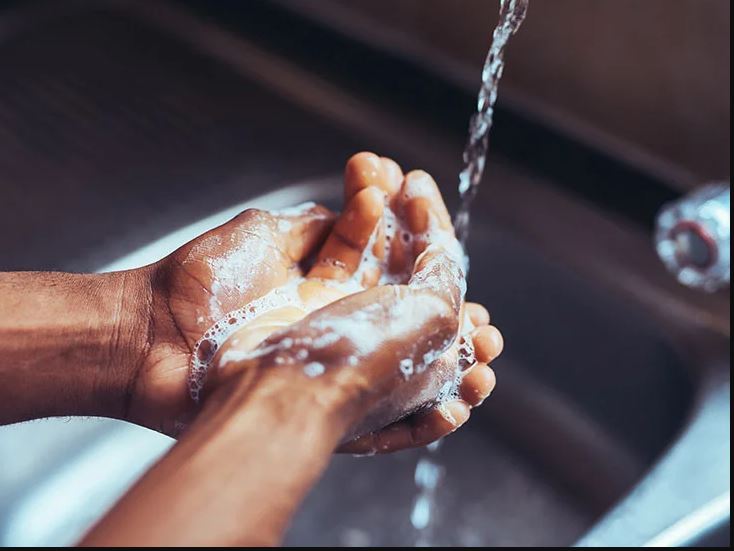 Regional stakeholders in water supply have called for increased funding in national Water, sanitation and hygiene (WASH) programs to reduce the risks of having a climate change and sanitation related catastrophe.
The call was made this Friday, March 17, 202,3 during an online roundtable conference on "Accelerating Access to Water in the face of Climate Change" which gathered the WASH sector in the East African region- Ethiopia, Rwanda, Tanzania, Uganda, and Kenya.
New statistics gathered by Water Aid East Africa showed that despite good government policies on WASH, there is only 1 percent investment in WASH programs and most countries in the region have focused on COVID-19 while forgetting sanitation and hygiene to reduce risk of epidemics.
For instance, in Ethiopia, only half of the population have basic drinking water. Though Tanzania records 86% access to water, 34% of water points in rural communities are not functioning and over half of its healthcare facilities lack connectivity with piped water supply.
In Rwanda, 45% of the population lack access to basic water services, while in Uganda, only 56% of the population have access to at least basic water supply.
EAC data also shows that there is a high risk of an epidemic breakout in EAC as healthcare facilities with basic water are at 43%, basic sanitation 53%, and water management at 45%.
Olutayo Bankole-Bolawole, the WaterAid Regional Director, East Africa and Ethiopia said that WASH plays a vital role in economic development through improving people's health, addressing gender inequality and building resilience to climate change, thus a need for action now.
"Investment in universal basic drinking water can yield up to $32 billion a year while investment in basic hygiene can yield up to $45 billion annually. Furthermore, the same document stated that increasing investment in safely managed sanitation can yield $86 billion annually," Bankole-Bolawole said.
Regional budgetary gaps in WASH Investment priorities for East Africa Poverty-Environment Action (PEA) reports 2020/23 show local governments lacking adequate resources for budgetary allocations to WASH services.
For example, low level budgetary allocations for WASH in Rwanda 1.7% compared to 7.8% for health, Kenya was at 1.8% compared to 3.7% for health; Tanzania only allocated $300 million per year for WASH whilst requirement is $1,100 million (27.3% only of need) and Ethiopia put in $650 million of $6.5 billion for WASH (only 10% of need).
Under the Africa Water Vision: Financing required was $25billion annually to meet the Water Access by 2025, however, this figure was revised by World Bank and other key players to actually $50billion. The current investment stands at less than $10 billion annually leaving a gap of $40 billion.
World Bank Senior Water and Sanitation specialist, Alexander Danilenko says that the bank will only provide financing for governments to work with Civil Society organizations however there has been a lack of submitting proper bankable projects and thus they will focus on training government officials to the effect.
Nelson Gomonda, a Senior Policy Analyst at Water Aid, warns that there is less effort in prioritizing WASH and Healthcare systems which in turn could cause an epidemic outbreak in EAC yet there is no ready infrastructure to manage it.
Steven Mudhuviwa, Urban WASH Specialist at UNICEF Eastern Southern Africa showed that Africa needs to dramatically accelerate current rates of progress in order to achieve the 2030 targets, for instance eliminating open defecation will require a doubling of current rates of progress, and double efforts in services.
Rwanda's Director General in the Ministry of Environment, Phillip Kwitonda said that government efforts are focusing on improving water sources and sustainability through environmental protection, through reducing soil erosion (600,000 hectares), and planting more trees.
The Rwanda Water Board (RWB) is expected to launch a new revised water resources map to strategically improve water supply and outline WASH access programs as the country aims at reaching 100% access to water by 2024.