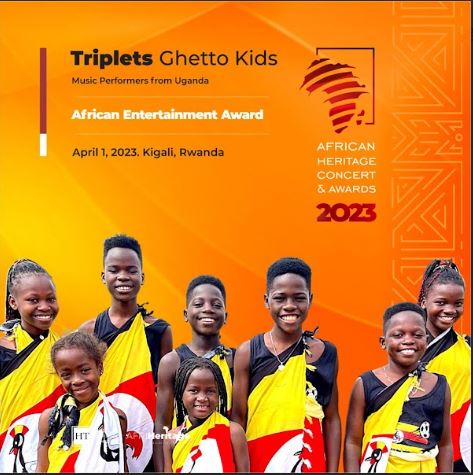 Former Nigerian President, Dr. Goodluck Ebele Jonathan will headline other African greats who are set to be honoured at the maiden edition of The African Heritage Concert and Awards slated to hold in Kigali, Rwanda on April 1, 2023.
Former President of Tanzania, late John Magufuli (posthumous); Vice President of Liberia, Her Excellency, Chief Dr. Jewel Howard-Taylor; Former President of Botswana, Lt. Gen. Seretse Khama Ian Khama (rtd), and many other prominent Africans will also be honoured.
According to the organizers – Heritage Times (HT), The African Heritage Concert and Awards will celebrate and honour distinguished African personalities, who have dignified themselves through remarkable achievements across the globe. This, the organizers say have become imperative to foster the African culture of excellence and promote Afrocentrism.
The African Heritage Awards and Concert will be a celebration and global recognition of outstanding achievements made by Africans, including those residing in diaspora, in areas of Business, Politics, Philanthropy, Entertainment/Arts and Culture, Science and Technology, and Social Innovation.
Dr. Jonathan who served as President of Nigeria from 2010 to 2015, will be honoured with the African Democracy and Peace Icon Award. Jonathan's name is written in gold for being the first incumbent Nigerian President to cede power peacefully to opposition in the aftermath of an election, a move which saved the country from plunging into speculated crisis in 2015.
"I've always affirmed, nobody's ambition is worth the blood of any Nigerian," he's famed for saying at the time. His administration brought on board  professionals and technocrats, including the likes of WTO's Ngozi Okonjo-Iweala and AfDB's Akinwumi Adesina, whose expertise helped in revamping Nigeria's economy.
Ian Khama who was Botswana's fourth Head of State, will be honoured with the African Philantropist Award for stamping his reputation as an advocate of human rights and respecter of the rule of law. His foundation, the SKI Khama Foundation, has immensely empowered youths, contributed to the health, education and sports sectors of the country.
Currently serving as Liberia's 30th Vice President, Howard-Taylor will be bestowed with the African Humanitarian Award. She has been a very visible and involved stateswoman; with a vision for affordable but quality education; transparent justice system; improved and accessible health system; women's economic and political participation; and an accountable public service system.
The late Magufuli will receive a posthumous African Icon Award for his giant strides during his short stint as President of Tanzania. When he came on board, his government worked to banish a lot of the chronic problems in the Tanzanian administrative and political leadership. He fought a structure riddled by systemic corruption, characterised by ghost workers on payroll, underperformance and laxity in public service and extravagant spending.
Other awardees are: Victoria Nalongo Namusisi, Founder & Executive Director of the Bright Kids Uganda and Uganda's first female Sports journalist; Engr. Simbi Kesiye Wabote, Executive Secretary of the Nigerian Content Development and Monitoring Board (NCDMB); Prof. Patrick Loch Otieno Lumumba, Kenyan legal practitioner and Advocate of the High Courts of Kenya and Tanzania; Sir Benedict Peters, Founder and Managing Director/CEO of Aiteo Group; Dr. Ifie Sekibo, African Chairman of International Energy Insurance (IEI).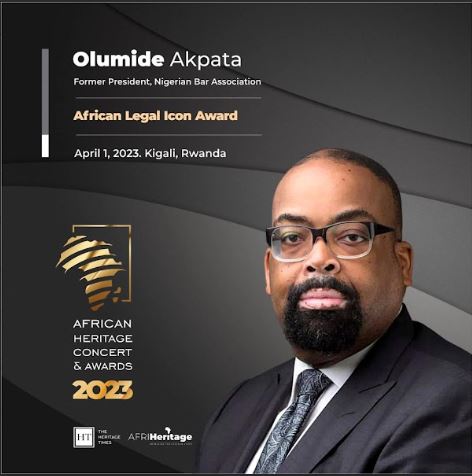 Others include Olumide Akpata Esq, former President of the Nigerian Bar Association (NBA); Hajiya Hafsat Kolere Buni, First Lady of Yobe State and Founder of Ma'aruf Foundation; Fred Swaniker, Founder, African Leadership University; Christelle Kwizera, Rwandan mechanical engineer and social entrepreneur and Triple Ghetto Kids, a dance group founded in 2014 and composed of children from the Katwe slum in Kampala, Uganda.
Aside bestowing international prestige and recognition, the Awards will focus on the critical importance of culture and leadership, which the organizers believe lies at the core of any shared advancement of socio-economic and political development in Africa.
The Afri-Heritage Awards will also cast a spotlight on individuals who, under challenging circumstances, have empowered their people and impacted their sphere of influence to pave the way for sustainable and equitable development.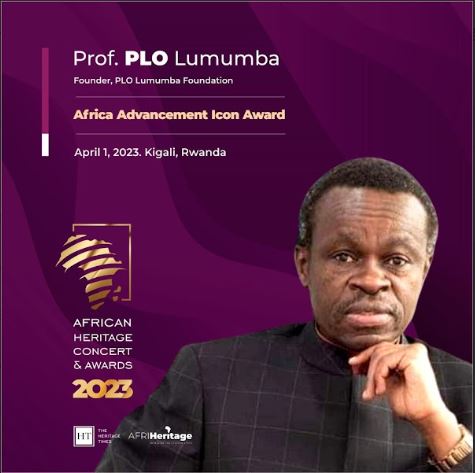 Bearing in mind that Africa is root to a plethora of people all over the world who continue to thrive and evolve despite the many issues and challenges stemming from stereotypes, the organizers strongly affirm that the event will contribute immensely to changing the global perception of Africans, and also spur the needed critical mass for the attainment of cultural evolution and revolution in sustainable development.
The highpoint of the event will include creative performances from some of Africa's best entertainers and presentation of awards to diligently selected individuals who have made remarkable impact to humanity. It will feature presentations by notable persons and leaders, Awards conferment, performances by musicians, comedians and poets, and a party to cap it off.
The organizers say the choice of the cosmopolitan city of Kigali to play host to the maiden edition of The African Heritage Concert and Awards, was premised on the many successes of Rwanda as a Country that has now elevated her, in many respects, as the pride and face of Africa.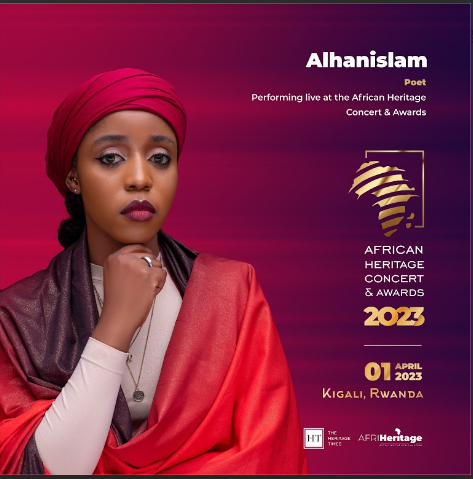 Participation at the event would be open to persons willing to attend. Attendance will be based on registration and invitation. For Participation, kindly visit www.theheritagetimes.com/afriheritage
Follow us
Twitter: @TheAfriHeritage
Instagram: @TheAfriHeritage
Facebook: @TheAfriHeritage
Twitter: @TheHTAfrica
Instagram: @TheHTAfrica
Facebook: @TheHTAfrica