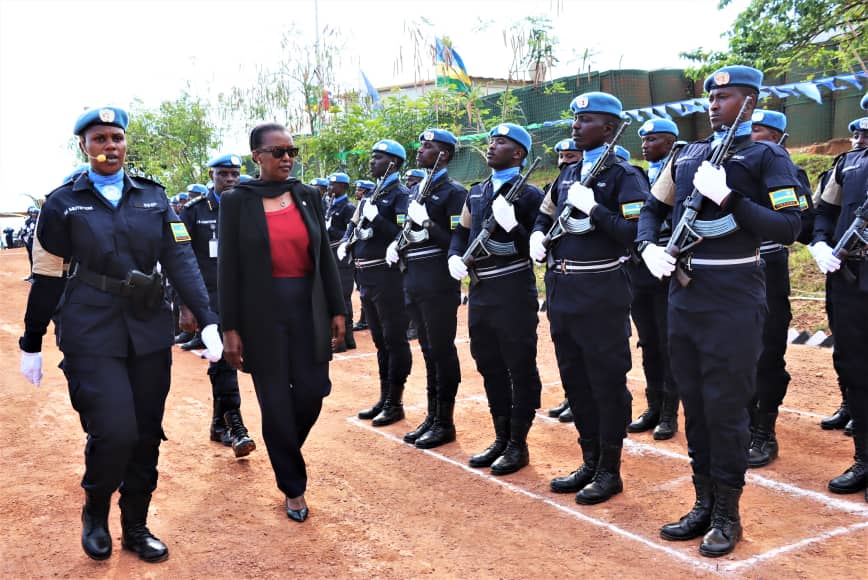 The UN has awarded service medals to 320 Rwandan Police peacekeepers serving in its Multidimensional Integrated Stabilization Mission in Central African Republic (MINUSCA) in recognition of their contribution to peace, security and humanitarian assistance there.
The medal pinning ceremony held on Friday, March 24, at the Rwanda Formed Police Unit One (RWAFPU-1) Base Camp in the capital Bangui, was presided over by the Special Representative of the UN Secretary General (SRSG), Valentine Rugwabiza.
The decorated peacekeepers include 139 of RWAFPU-1 contingent, 140 of Rwanda Protection Support Unit (PSU) and 41 Individual Police Officers (IPO).
The ceremony was also attended by the Head of Rwanda Diplomatic mission in Central Africa Republic, government officials, representatives of other Police and military contributing countries, the local people and the Rwandan community in CAR.
The SRSG commended the peacekeepers for their selfless service to stabilize and maintain security for the people of CAR.
She thanked the Government of Rwanda and Rwanda National Police (RNP) for the commitment to peace and safety of the people of CAR.
"You have contributed to the peace and stabilization of this country, I would like to thank each one of you for having served efficiently regardless of the various mission responsibilities assigned to you, and challenges," Rugwabiza said.
She thanked them for their human security activities to support the local people.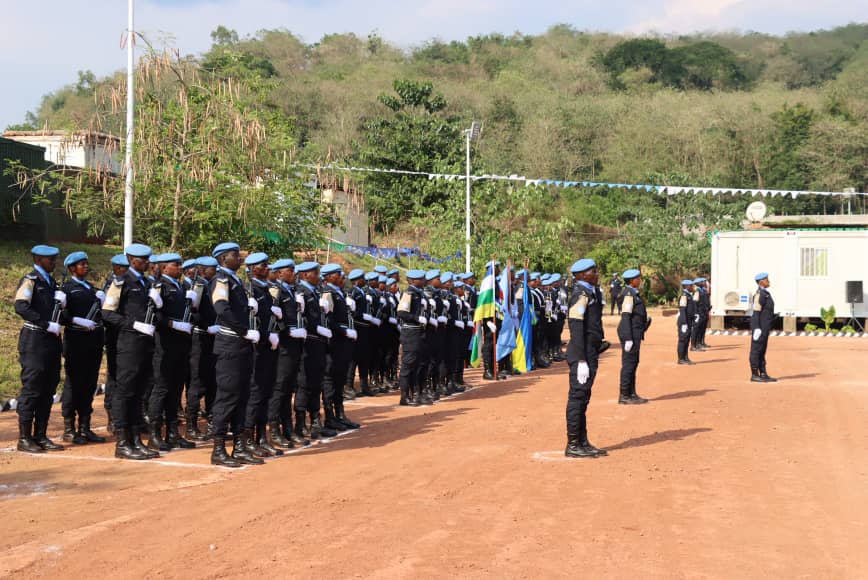 The RWAFPU-1 commander, Chief Superintendent of Police (CSP) Callixte Kalisa, thanked the decorated peacekeepers for the courage, and commitment to defy the mission challenges to accomplish their mandate.
"The tour-of-duty could not have been successful without maximum commitment, resilience, courage and selfless efforts as one team to perform the assigned duties and obligations," CSP Kalisa said.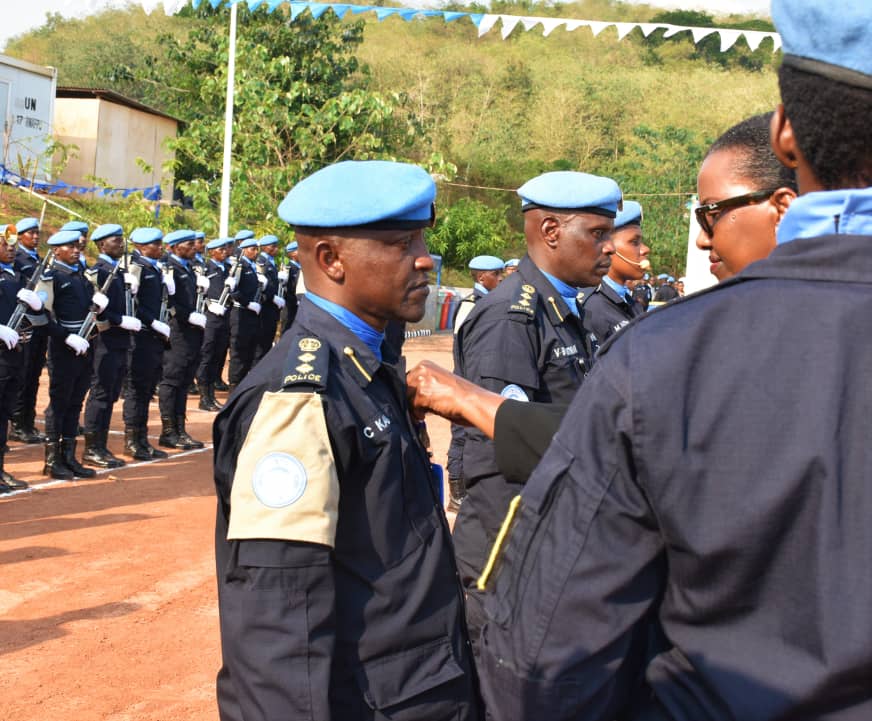 He also commended the support by the MINUSCA leadership, the Government of CAR, the local people and other peacekeepers.
Rwanda maintains four Police contingents under MINUSCA.
The RWAFPU-1 and Rwanda Protection Support Unit (PSU) of 140 each, are operating in Bangui.
Rwanda Formed Police Unit Two (FPU-2) is deployed in Kaga Bandoro, more than 300kms out of the capital.
Rwanda FPU-3 of 180 officers operates in Bangassou, about 725 kms South East of the capital Bangui.