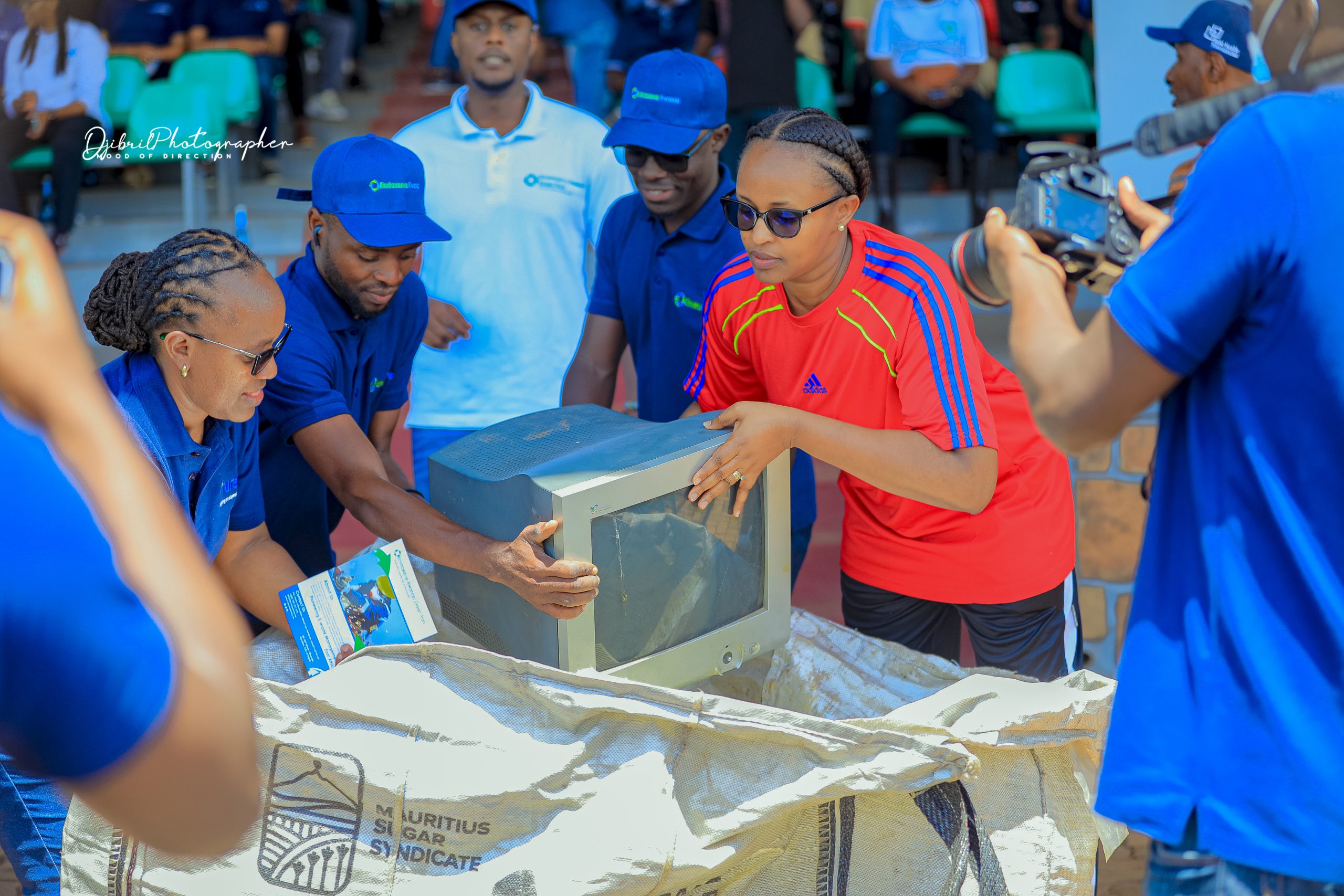 After improper dumping e-waste heavy metals like mercury, lithium, lead, and barium subsequently flow even further through the earth to reach groundwater. These heavy metals eventually find their way into ponds, streams, rivers, and lakes which is hazardous to human health.
Today during community work, commonly known as Umuganda, it was among the messages delivered for a campaign for proper disposal.
Themed "Proper E-waste Disposal for a Healthier Future," the campaign aims to encourage the public to dispose off their old electronics, electrical appliances.
The campaign was partnered by the Government, through the Ministry of ICT and Innovation, Enviroserve, and Global Green Growth Institute (GGGI). The Proper E-waste Disposal for a Healthier Future national campaign launch was held at Integrated Polytechnic Regional College (IPRC) Kigali on March 25.
"With the increase in use of technology devices, e-waste is a cumbersome challenge to Rwanda's journey to become a climate resilient nation by 2050 due to pollution and health hazards," Yves Iradukunda, Permanent Secretary at the Ministry of ICT and Innovation added.
"This event will be a great opportunity to boost citizens' awareness on the negative effects of e-waste, thus enabling Rwanda to emerge as a champion of e-waste management and achieve sustainable development," Iradukunda added.
According to Elytus, a USA based software technology and consulting firm, humans exposed to these chemicals like mercury, lithium, lead, and barium can harm their brain, heart, liver, kidney, and skeletal systems.
"Rwanda has made significant efforts to promote green and circular economy initiatives to ensure a thriving environment and communities. Organising this event marks a remarkable step 1 toward engaging communities to play their role in protecting the environment and people's health. Let's join hands and set a great example for future generations," Caroline Raes, GGGI's Country Representative in Rwanda said.
Enviroserve has been leading e-waste collection and recycling efforts in Rwanda. The company has put in place necessary means for the public to address this growing e-waste challenge like sensitizing pubics about e-waste effects.
The e-waste collected include old and non-working mobile phones, tablets, laptops, monitors, old and inefficient cooling appliances, printers, televisions, cables, and batteries, among others.
After collection they are taken to the e-waste that will be collected and will be taken to the appropriate dismantling and recycling facility−Enviroserve.
"We are excited for this initiative to increase awareness about e-waste management during this first-of-its-kind Umuganda. We believe that proper e-waste management is critical to achieving a greener and healthier future," Olivier Mbera, Enviroserve Rwanda's Country General Manager said.