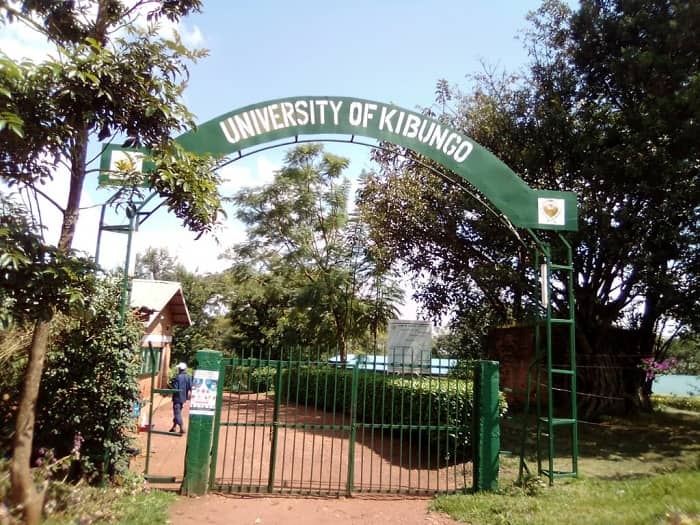 In July 2020, the Ministry of Education closed the University of Kibungo (UNIK) formerly Institute of Agriculture, Technology, and Education of Kibungo (INATEK) over "administrative challenges that compromised the quality of education".
Following that closure, the university was given three months to submit reports on how several steps would be implemented including academic and financial obligations to students for them to enable a way of seeking alternative admission to other higher learning institutions.
Ever since, fixed and non-fixed properties of UNIK were set for auction in order to pay over Rwf 2 billion worth of debts they owed to financial institutions, employees and suppliers.
The latest auction was planned for April 17 to 24, 2023, where the non-fixed assets consisting of school equipment worth Rwf 20,785,620 was set for auction to meet the Ngoma High Court's order to pay the debt owed to one Ramuald Mutabaruka.
Former students who spoke to KT Press fear that they can miss opportunities either at work or educational continuity, due to lack of academic papers including transcripts and degrees.
"I was lucky to secure a job after presenting a provisional academic paper but the institution closed without giving us our degrees," one student said.
"HEC should have access to important archives of the universit so that every student can easily find academic documents whenever needed be, despite the school being nowhere to be found."
In an exclusive interview this week, Faustin Musare, the last Chairman of UNIK told KT Press that the origin of it all, was a challenge of ownership.
"Actually, the debts the university took was such a heavy burden that made it unable to pay its employees and suppliers. All this is due to lack of ownership of university's core members and leaders of Kibungo prefecture who played a vital role in establishment of the university," he said.
"We tried to revive the university, but we have failed due to the weight of debt. We found that at least for the university to work again, we need more than Rwf 2 billion which we don't have. We also tried to ask help from government but they denied to intervene in the private sector's activities in such way," Musare further said.
To try and give a happy end to the university whose name will soon be forgotten, Musare suggests relevant authorities including 'MINEDUC and HEC' to sit with members of UNIK association and appoint a person or a group of people who can be given a mandate to settle residual academic grievances.
The Director General of Higher Education Council (HEC) Dr. Rose Mukankomeje on her side advises that after UNIK closure, students were helped to find other institutions and to get all the necessary documents from the university.
"The University was given enough time to settle such issues," she said.
"How can one wake up after noticing that the equipment and buildings are going to be auctioned and say that they did not get their transcripts?  The university and HEC joined hand to help students during the period of six months which was a fair period of time."
She suggests that the challenge would be among those who had arrears to settle at the university.
"We have nothing to do with the school that is no longer under our supervision anymore," she added.
UNIK opened doors in 2003 with Kibungo main campus in Ngoma district. By the time of its closure, it had started a new campus in Rulindo District-Northern province.
It has placed more than 9500 students to the labor market.