President Paul Kagame on Wednesday evening bid farewell to his Kenyan counterpart, William Samoi Ruto, who concluded his two-day state visit to Rwanda aimed at strengthening relations between Rwanda and Kenya.
Earlier in the day, President Kagame and President Ruto toured the Rwanda Institute for Conservation Agriculture (RICA), a higher education institute funded by Howard G. Buffett, training Rwanda's next generation of leaders in agriculture.
The two leaders met and interacted with students of the centre located in Bugesera district, before they were shown different initiatives the institute is undertaking to modernise agriculture through innovation and mechanisation.
The Kenyan President, who took time to check out a new model of tractors made by Volkswagen Rwanda which will help in Rwanda's agriculture mechanisation plans, hailed what the institute is doing with the Government of Rwanda to advance agriculture, which is the backbone of the economy.
He pointed out that Kenya and Rwanda can share knowledge on how the agricultural sectors of the two countries can be interdependent for the benefit of the citizens.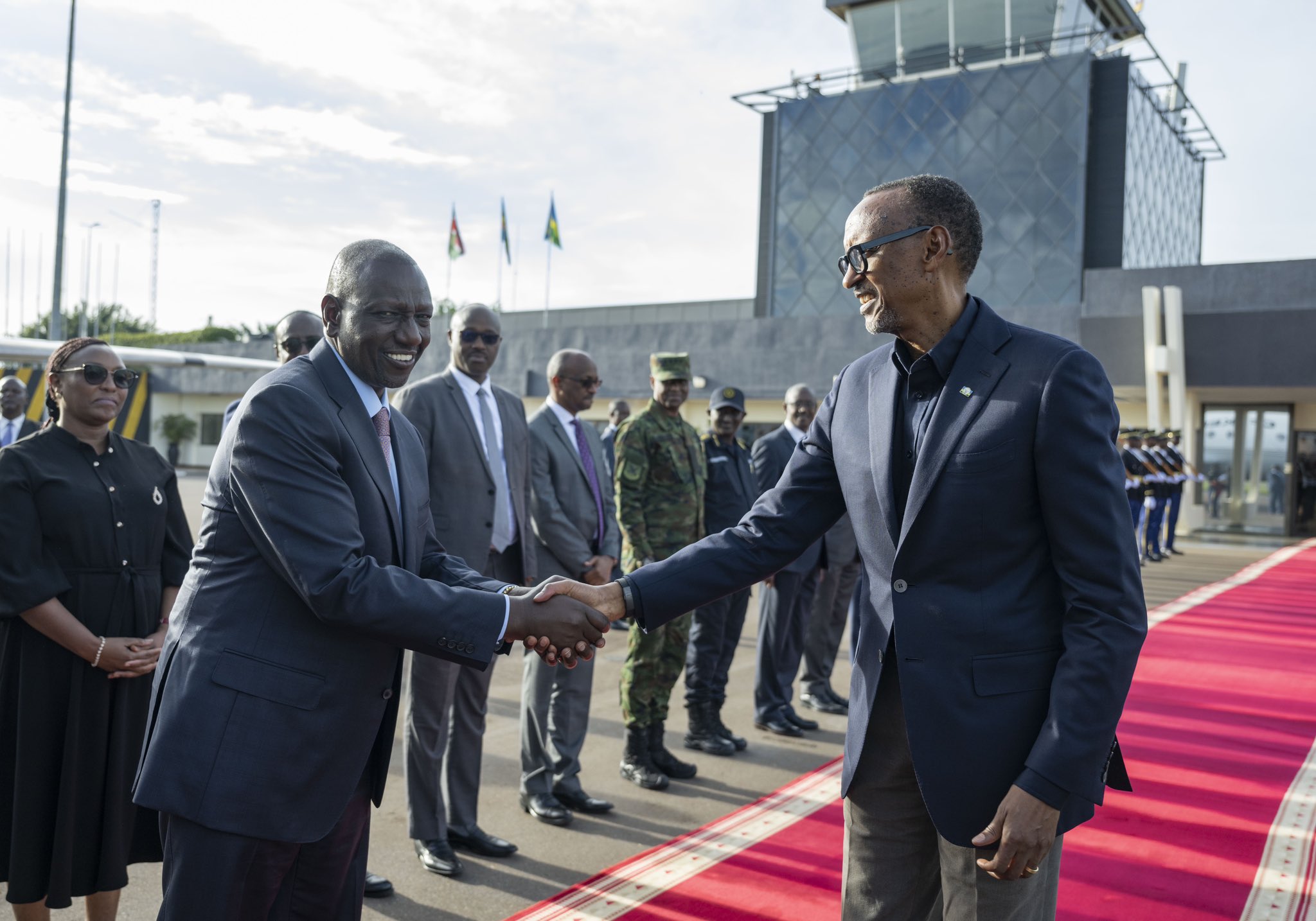 "Sustainable agricultural mechanisation using the latest technology can transform Kenya's food systems and value chains. To achieve this, it is vital to share knowledge between institutions and stakeholders,"
"Our intensified collaboration with development partners and the private sector will further this agenda, enhance food security and improve millions of livelihoods,"
President Ruto also met and addressed hundreds of Kenyans who live in Rwanda, pointing out that members of the diaspora are ambassadors of Kenya's spirit, culture and talents.
President Kagame on Tuesday hailed the contribution of Kenyans in Rwanda, who are working in different sectors, for their contribution to national development, pointing out it is one of the benefits of integration.
The two leaders agreed to fast track cooperation between the two countries in areas of trade, diplomacy, health, education, ICT and more, for the benefit of the two countries and the East African Community (EAC) at large.
"They are also crucial stakeholders in our economy and overall development through their remittance and ventures back home," he said.