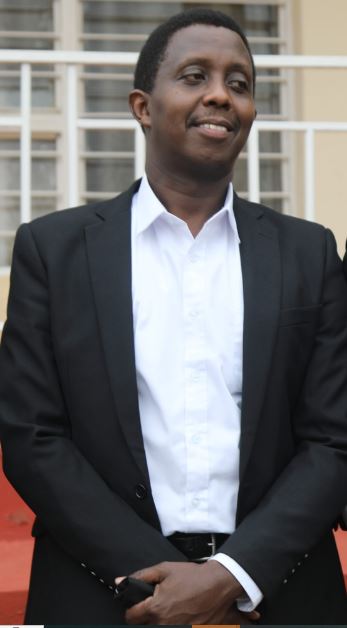 A Kinyarwanda saying goes that All hills are quite the same –imisozi yose ni Nyarusange and I totally agree.
From the testimonies of colleagues and countrymen in nearly all corners of the country, I gather that the massacre of Tutsi kicked off right on April 7,1994.
In my case of Ingenzi village, Kabeza cell of Muhima-Kigali, the case is a little bit different, but it seems that killers just had strategies to do things differently, with same goal of leaving none to tell the story.
At first, for us we remained together as good neighbours to an extent that we did not know that the genocide would be a national issue, but this was just for a couple of days.
With continued incendiary messages from Radio Television Libre de Milles Collines (RTLM) which incited Hutus from surrounding areas to start the slaughter of Tutsi, the former conseiller of Muhima sector, Kamatamu Euphrasie took action and started sending militiamen to track us down.
We started hiding at the Hutu neighbours especially towards the end of the month when a man was killed on a nearby street.
My family fled to our neighbour Agathe Nyirahabyarimana who accepted to shelter us.
Unfortunately, Interahamwe located us and swore to kill us all in the house, including our host and her children.
They beat us fiercely and committed to release us if and only if we pay a ransom. Our two families raised Rwf 40,000 which was huge money at that time.
Interahamwe threw us out with a warning to our host family: "Next time you hide these bastards, we shall kill you altogether."
We returned home and the killers pursued their search among neighbours.
After this incident, my family decided not to go back into hidings anymore, but for me I remained watchful because I knew that things were worsening.
After a tip-off from a friend that Interahamwe were preparing to come back for us at home, in the morning I returned to the same family that had hid us earlier and they welcomed me once again.
And guess what! That fateful day of May 9, 1994 around 7PM, a nine-year-old girl from the family came in rushing, breathing heavily and having difficulty to utter what she wanted to say as she was terrified by a group of armed soldiers and a civilian with a machete whom she saw going to my home.
When she spoke, I immediately ran out and went to hide in a backside corridor where they used to dump domestic waste.
I could hear what was going on from the place where I was hiding. Three siblings were killed on the spot while my mother was seriously mutilated, but she survived.
After this, they came to my hiding place to search for me because they were moving with lists of the Tutsi for their records.
They came, searched the house and couldn't find me because the place behind the house was only known to the dear neighbors.
In the house, they found a Tutsi woman who had stayed indoor. I heard her screaming as they were slaughtering her that evening.
I stayed in that stinking corridor until dawn when I changed my mind and went to hide in a nearby abandoned latrine booth without a door. My thinking was that none would need to use it, but I had no idea.
Around 6 AM I heard footsteps. I took the risk to get out of the toilet before the person could enter and going out, I realised he was a Tutsi neighbour Gérard Gasana and he was equally scared because he did not recognise me.
I called him by his name to calm him down and we talked about the killings of my family and he consoled me.
In fact, this neighbour, despite being Tutsi, had relatively some immunity because the neighbours did not know him much.
Furthermore, his brother-in-low who was a government soldier used to visit him in uniform which would give him a small dose of security.
So, he stayed in his house and advised me to join him.
He told me: "Let's stay together even though we might starve."
I joined my namesake Gasana who had nothing to call food in the house, but with my elementary food science knowledge, I asked him if he could have sugar and salt.
I mixed them with water and made a solution that we fed upon for nearly two weeks.
During the day, there were no choices to make, but to go back to my stinking corridor because search for my head had intensified. As for my host, he could from time to time go for lunch at the neighbours.
Late in May 1994, news would have it that the interahamwe were already busy fleeing the city following the advancement of RPF in the capital city. I returned to the first host family for the third time for a couple of days.
On May 29, they also decided to pack their belongings and head to Congo-the then Zaïre. I had no option but to go with them, a decision that was hard for them to digest.
"How will you manage with a 'Tutsi' identity card?" Asked the mother in the house. Little did she know that I had falsified the ID, to make myself a 'Hutu'.
We left in a yellow Mazda truck in the morning of 29 May with 70 people aboard. It was a hazardous journey due to numerous roadblocks on our way.
Luckily, every time Interahamwe stopped us, RPA soldiers shelled on them until we moved out of Kigali, the only place where I was mostly scared.
During the three day journey, I sat among women, children and old people in the truck and covered myself to look like someone who wasn't feeling well.
Although my falsified ID was very convincing, I covered my head and part of my face with a towel to hide my nose because they used to suspect me.
Whenever they (militia) asked me why I was covering my head, I told them I had flu, and when they forced me to remove the towel; I swelled my nostrils to make them look a bit wider and it worked.
When they asked me why I was going to Cyangugu and yet my ID showed that I was from Kigali, I had to lie to them and said my dad had relocated to Kigali because of work.
We reached Rusizi town on June 1 and made a stopover as the host family was preparing to cross to Zaïre.
I was totally confused, and I started to wonder how I could go back to Kigali until I heard that there was a refugee camp in Nyarushishi, which was mostly occupied by Genocide survivors.
I headed to the camp at dawn on July 8,1994 under the support of French contingent under Mission Turquoise and left for Kigali in mid-August 1994.
Reunion
Back home, I found my mother with dressings on her head and hands, together with my elder brother Gratien Gasana and two nieces who had lost their mother – our first-born Kayitesi Chantal who was murdered with twins in her womb).
Also read: sister-murdered-with-twins-in-the-womb-a-brothers-harrowing-memory/
The family which had been helpful to us during the Genocide returned from DRC in 1997 and they are still good neighbours who love people and care about them whether they are known to them or strangers.
In the Gasana's family of nine children, only four survived, as well as our mother who later passed away in September 2020 after a long illness.
My good friend Gerard Gasana who afforded me a salt and sugar solution also survived the Genocide, but he died a natural death in 2011.