As Rwanda commemorates the 29th anniversary of the 1994 Genocide against the Tutsi, survivors continue to hold the international community accountable for having enabled the loss of their beloved ones, not only by their actions but by their inaction to prevent the perpetrators from killing at liberty.
On April 11, every year, a memorial ceremony is held at Nyanza Memorial site, where over 10,500 genocide victims are laid to rest.  They include those killed in the area and others from École Technique Officielle (ETO) Kicukiro, murdered in cold blood, when the UN troops abandoned helpless Tutsi in the hands of merciless Interahamwe militia.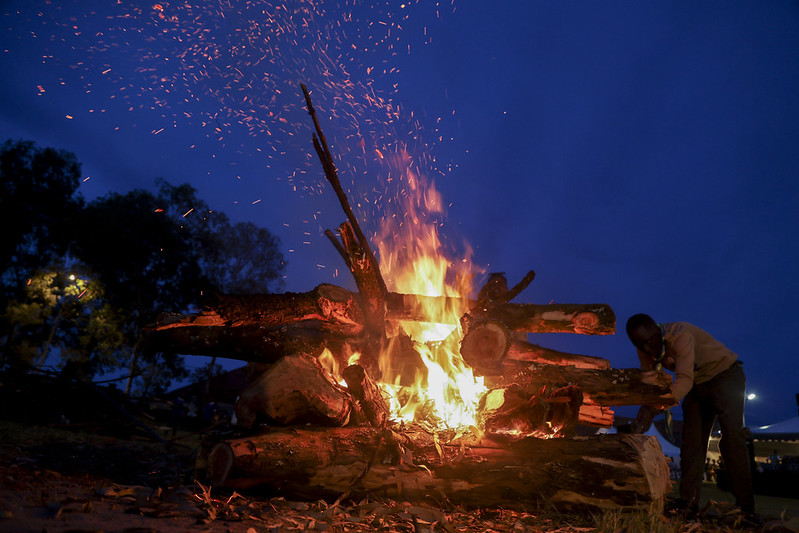 During the ceremony to remember these victims which took place on April 11, 2023 at Nyanza Genocide Memorial, the Minister of National Unity and Civic Engagement Dr. Jean Damascene Bizimana urged the youth to learn from the past and continue the process of building a resilient country.
Dr. Bizimana again stressed that the Genocide against the Tutsi is linked to colonialists, specifically the Belgians who never respected the treaty they had with the United Nations in 1922, later amended in 1946, under article 76, that required Belgium to accord their colony total liberty in leadership affairs, with no discrimination based on ethnicity, sex, language, or religion.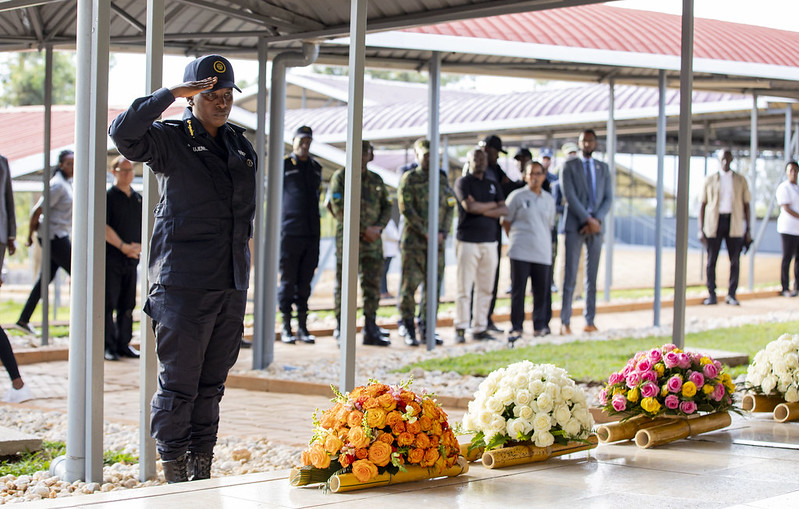 "Had this treaty been respected, genocide would not have happened, and abandonment by Belgian colonialists didn't start in 1994, because some of the Belgian administrators and writers fuelled prior massacres, for example in   1963," Said Dr. Bizimana.
"The ETO-Nyanza Kicukiro commemoration' continues to show failure and weakness of the International Community, because even the young generation that survived genocide recall horrible moments, they experienced at childhood stage."
Marie Aime Niwemfura Kaberuka, who lived in Kicukiro (Sahara) was only 5 years old, among four siblings in 1994. In her testimony, she mentioned having seen white soldiers while they had sought refuge at ETO Kicukiro, who would later disappear, a time she started seeing her parents and other people being harassed by the Interahamwe.
"I knew something was wrong when my father approached us saying 'C'est terrible', then started seeing the Interahamwe blowing whistles, banging pangas on the fence, some entering like hungry dogs let out," Kaberuka recalls the ugly scenes witnessed at a young age.
It didn't take long, the Tutsi were killed little by little from SONATUBES, on the way towards Nyanza of Kicukiro, where they were brought to be exterminated, including Kaberuka and her father, who would luckily survive, but lost other family members. She also narrated how the killers threw grenades before stripping the victims and finishing those who were still breathing.
Philbert Gakwenzire, the President of Ibuka Rwanda, an umbrella association of Genocide survivors said it is absurd that in 1994 the international community exhibited less willingness, under its peacekeeping mission, by abandoning people they knew would later on be killed.
Gakwenzire added: 'Justice has not yet been done, perpetrators have continued their denial, and as Ibuka, we call upon everyone to fight denial and its effects, because acts of the genocide ideology affect much the survivors."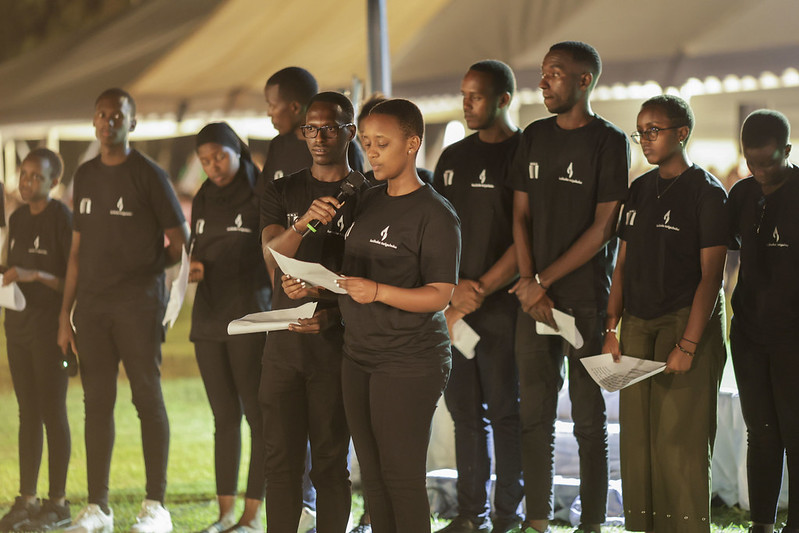 He further expressed concern about hatred being spread in the DR Congo against Kinyarwanda speaking Congolese and putting the whole blame for the conflict on Rwanda
A Belgian contingent of peacekeepers, which formed the pillar of the United Nations Assistance Mission for Rwanda (UNAMIR), based at ETO Kicukiro was ordered to fly back home, leaving over 10,000 people who had sought refuge at the mercy of the bloodthirsty Interahamwe militia. Over 4,000 victims of the 1994 Genocide against Tutsi were killed after the troops pulled out of Rwanda on April 11, 1994.
The killers' attempt to finish off those who were still alive was halted by the Rwandan Patriotic Army soldiers who arrived for rescue.