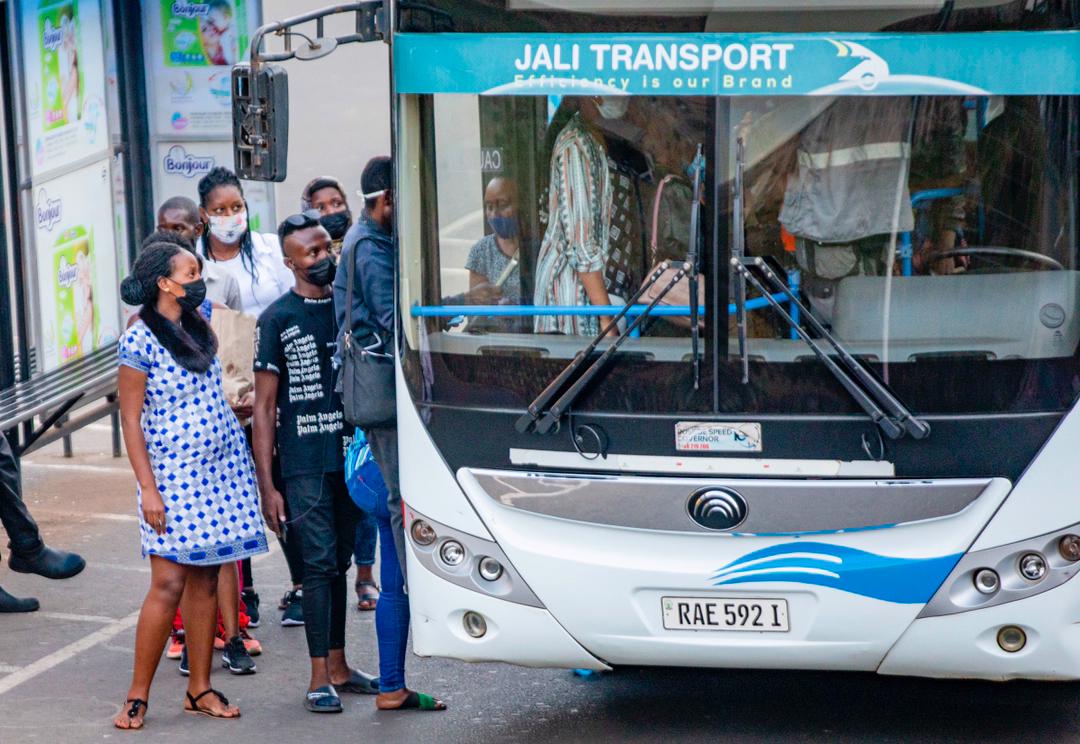 The Office of the Auditor General (OAG) has presented the annual audit report for the year ended 30th June 2022 showing a gradual improvement in audit outcomes and a modest improvement in the implementation of the previous year's recommendations.
The OAG audited 221 public entities (both financial and compliance), compared to 210 Public entities audited in the previous year, conducted 14 performance audits, 6 Information System audits, and 12 special audits.
According to Auditor General (AG) Alexis Kamuhire, statistically,  68% of the entities audited got an unqualified opinion in financial audits, 61% got an unqualified opinion in the compliance audits of laws and regulation on public spending, and 53% of unqualified opinions on compliance with laws and regulations to realize Value for Money. Again, fully implemented recommendations increased from 48% to 57% this year.
Kamuhire was on May 2, 2023, tabling to both parliaments the report which focused on sectors of agriculture, health, transport, education, infrastructure, and social protection.
The AG report showed major loopholes which could affect the attainment of the 7-year national strategy for transformation (NST1) 2017-2024 and recommended respective institutions to address the concerns.
The report showed that there was a discrepancy in figures of the number of planned hectares for cultivation and the area to be irrigated as presented by the Rwanda Agricultural Board (RAB).
The AG said that the Government had spent Rwf181.21billion on an irrigation program over a period of four years (2018-2022) and as per NST 1, targeted to increase the irrigation area from 48,508 ha (2017) to 102,284 ha by 2024, but the irrigated area remained almost unchanged between 2018 and 2022.
The annual report of agriculture sector of 2022 indicated that the total area of irrigated land in Rwanda is 68,126 ha from hillside (8,780ha), Marshland (37,273 ha) and SSIT (22,073 ha).
The OAG reviewed the irrigation program between July 2018 and December 2022 to assess whether RAB had established adequate irrigation schemes to reduce dependence on unreliable rain-fed agriculture, however there were shortfalls in reports and data.
For instance, the audit noted that the irrigated area of 68,126 hectares reported in the Irrigation Scheme report for 2021-2022 was not reliable, 71% of the sampled area under irrigation is not irrigated
Field visits conducted in 31 irrigation schemes with an area of 18,481 ha (marshland and hillside) indicated that farmers only used water and irrigation infrastructure effectively on 5,337 ha (29%) of the visited area.
The remaining 13,144 ha was found not to be irrigated due to a number of reasons that included: non-existing irrigation schemes (undeveloped), deviation from the purpose of the scheme, and damaged irrigation infrastructure.
The report showed RAB hired a company at Rwf 6.64 Billion to do capacity building for farmers and supporting cooperatives for crop production in 2018 but the audit noted that the company had inflated the production of cooperatives in its area of operations.
For example, the harvest of maize and rice was overstated by 643% and 199% respectively. The analysis was done at Nasho 1, Rurambi, Gashora and Base I&II marshlands.
The report also showed that the irrigation schemes developed with funding of $147,3million were not serving the intended purpose alongside significant gaps in the contract management for rehabilitation works of five irrigation schemes.
Infrastructure
The AG report showed lack of regular and comprehensive public transport needs assessment as a result of Rwanda Utilities Regulatory Authority (RURA) not conducting regular and comprehensive transport needs assessments to establish existing market demand and supply of public bus services thus making uninformed decisions.
This is exemplified by the reduction in the number of bus seats available between the year 2015 and 2022 by 2,277 seats (2015: 22,238 seats and 2022: 19,961 seats) in the City of Kigali as a result of a reduction in the number of buses. This resulted in long queues at bus parks and stops.
The AG recommended investing heavily in the transport system to accommodate the increased demand for commuting especially in Kigali but also a review of the Intelligent Connected Fare Meter (ICFM) – Mubazi in taxi Moto/ YEGO Moto set by RURA.
For instance, the tariff for using Mubazi in taxi moto at 9.8% of the fare is paid by every passenger. The rate was found to be excessive and to favor the provider of Mubazi who got a profit margin of 12%, yet the motorcyclist only got 11% profit margin.
"Besides, the computation of estimated expenditure by the service provider included an annual VAT of Frw 601,088,505, yet the service provided is VAT exempted. Management in collaboration with the supervising organ should consider reviewing the fare before resuming usage of Mubazi by Moto Taxi," Kamuhire said.
Electricity and Water
Rwanda plans to reach 100% access to both electricity and water for all citizens by 2024, however the AG said losses and mismanagement of the resources in these sectors are worsening.
Energy Utility Corporation Limited (EUCL) made a loss of Rwf52.50billion (year ended 30 June 2022) compared to a profit of Rwf2.02 billion in the previous year.
The decrease in profitability was mainly due to increase in the cost of sales (by 56%) and deferred tax charge for the year. It should be noted that during the current year, the Government provided Rwf39.35billion to subsidize electricity tariff.
The audit noted that EUCL is purchasing power from expensive suppliers which was leading to poor financial performance, delays in connecting customers and handling customer complaints.
For instance, there were stock outs of key electrical materials such as service cables and meters ranging from 1 to 9 months and as a result, 7,475 customers were not connected and also of the 211,534 customer queries and complaints from nine branches (most repetitive claims) only 22,571 complaints were handled.
Such complaints are: power outages; meter faults; meter bypass; token not entering in the meter; poles falling down.
The audit noted that eleven (11) out of 25 Water Treatment Plants (WTPs) operated by the Water and Sanitation Corporation (WASAC), produced less than 75% of their capacity. This was because seven plants constructed between 1965 and 1988 had operational issues and in poor condition.
The audit noted delays in connecting 12,090 new residential customers and 993 new non-residential customers. The delays ranged from 10 to 210 days. The delays are largely attributed to the shortage of water meters.
"This adversely affects service delivery. WASAC Ltd should secure adequate funding for water meters," the AG stated.
The report also showed delay in implementation of Sanitation component where in January 2018, the Government, through Rwanda Sustainable Water Supply and Sanitation Project (RSWSSP), secured $440,4million from the African Development Bank to fund key Water Supply and Sanitation Infrastructure, and Services Improvement.
The purpose was to meet NST1 target of providing sanitation and hygiene to all in 2020/2021 (2016/2017: 86.2%) and an estimated $ 110.249 million was reserved for sanitation infrastructure and services improvement components.
The project was to run from January 2018 to June 2024 but was later extended to June 2026. However, the audit noted that the progress in the development and improvement of sanitation infrastructure was far below the target set in NST1.
The NST1 targets to have quality education for the Human Capital Development and an ICT skilled population all by 2024, however, the AG's report showed loopholes in overcrowded classrooms, Schools missing necessary infrastructure such as lack of smart classrooms, libraries and curriculum books at different schools.