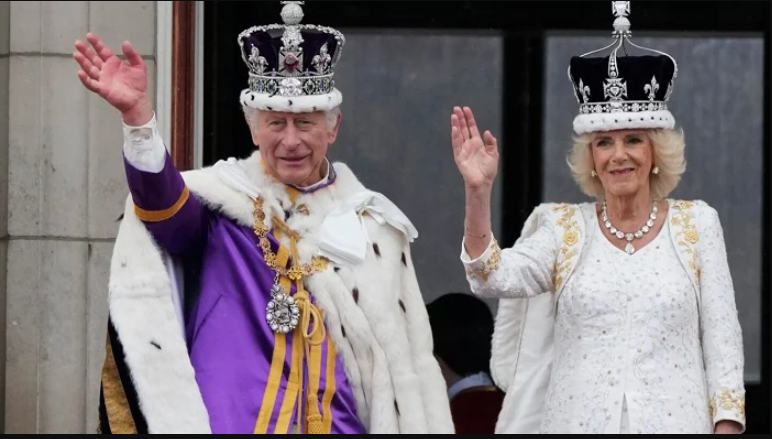 King Charles III and Camilla, the Queen consorted, were officially crowned King and Queen, this Saturday during a ceremony held at the Westminster Abbey.
It was the first coronation, and religious ceremony, since his mother's, Queen Elizabeth II in 1953. The royal event was witnessed by members, hundreds of high-profile guests, among them world leaders.
A two-hour service was followed by a procession from Buckingham palace, through the streets of the British capital.
Bells rang out site the Westminster Abbey, while trumpets and singing filled the inside of the Abbey, to mark the procession of about 200 British military, 1,000 soldiers, sailors, Royal Air Force personnel, among others.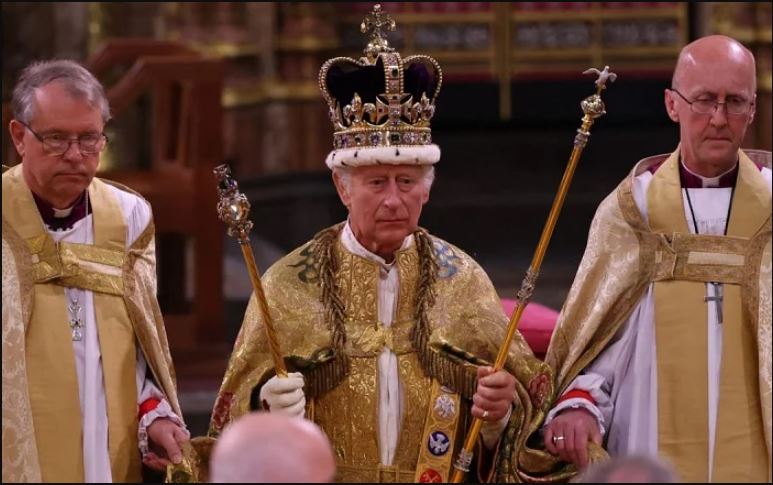 During this momentous ceremony, the Archbishop of Canterbury Justin Welby placed St. Edward's crown on Charles' head as he held two golden rods-one in each hand, sitting on the 700-year-old wooden throne.
While taking the oath at his coronation, Charles  prayed to ''be  a blessing'' to  people 'of every faith and conviction.''
In his address to the congregation, the most Senior Clergyman in Britain, Archbishop Justin Welby, said that ''We are here to crown a King and we crown a King to serve.''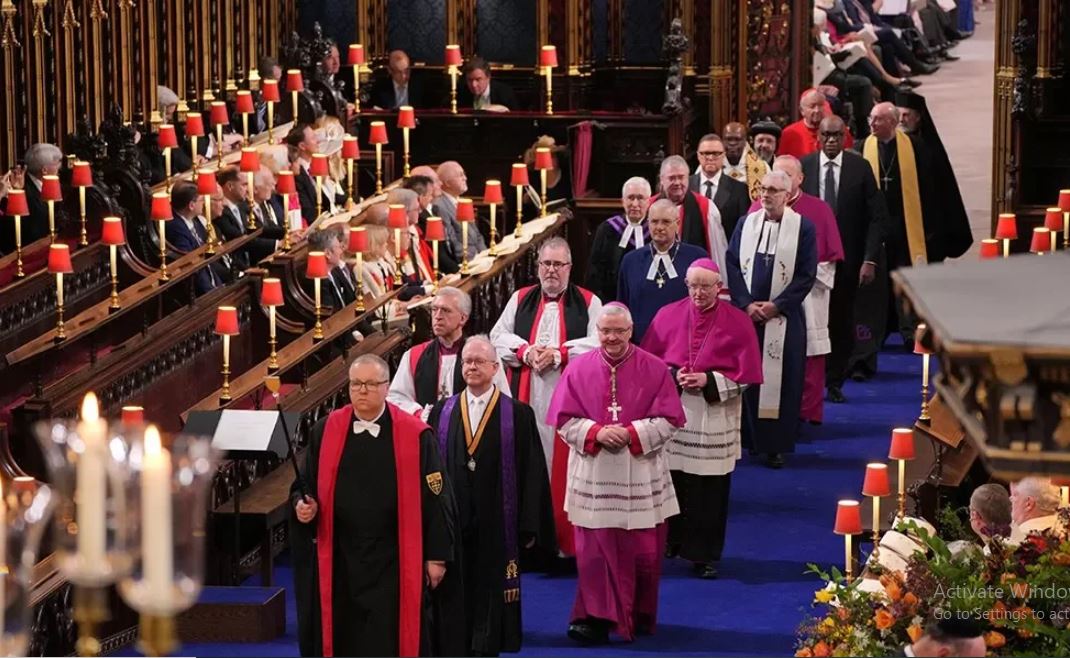 ''God Save the King'' was also sung for Charles III for the first time since his crowning, as it was also sung for his late mother Queen Elizabeth, during her coronation in 1953.
Church service also involved taking Holy communion as an integral part to Christianity, before the archbishop of Canterbury. As the Eucharistic prayers went on, the King and the Queen received the Holy communion while the choir sung the 'Agnus Dei', traditional music by Tarik O'Regan.
Another sacred part of the ceremony involved the King being anointed with holy oil by the Archbishop of Canterbury and presented with the coronation regalia; including the royal robe and stole.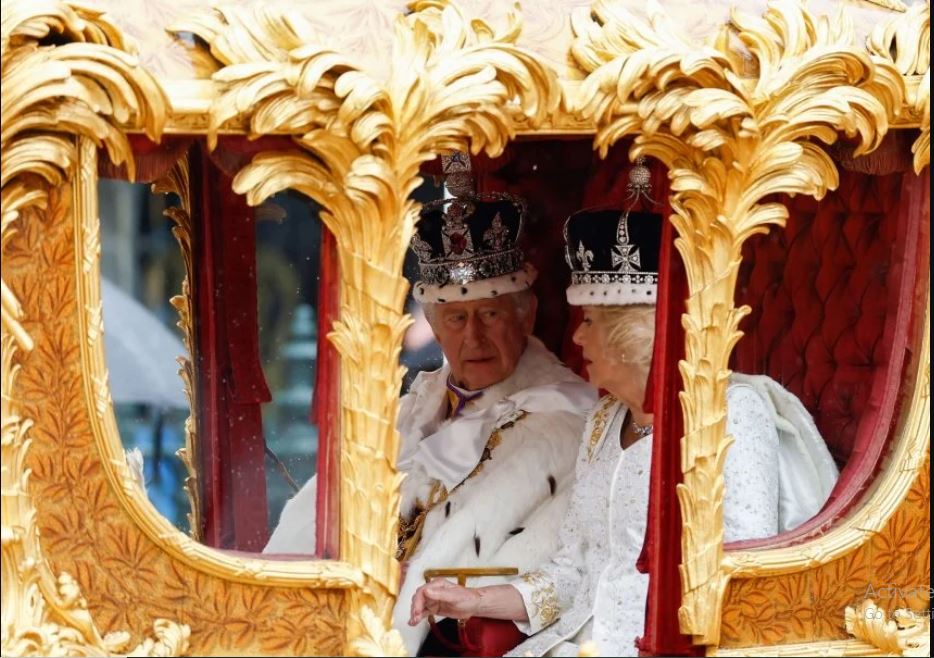 Charles became King on the death of his mother, Queen Elizabeth II in September 2022 and the coronation was a formal crowning of the monarch. Charles now becomes the head of the state of the United Kingdom, 14 other countries, as well as the Supreme Governor of the Church of England.
President Paul Kagame, the current Chair -in-Office of the Commonwealth and First Lady Jeannette Kagame were among the guests who attended the majestic coronation of King Charles III.