The Bank of Kigali (BK) has signed a Memorandum of Understanding with the International Finance Corporation (IFC) to officially become the first Rwandan bank to join the IFC's Global Trade Finance Program (GTFP) partners, which provides financial security for importers and exporters globally.
The MoU was signed this June 20, 2023 between the Bank of Kigali Chief Commercial Officer, Levi Gasangwa and the IFC Rwanda Resident Representative Zano Mataruka.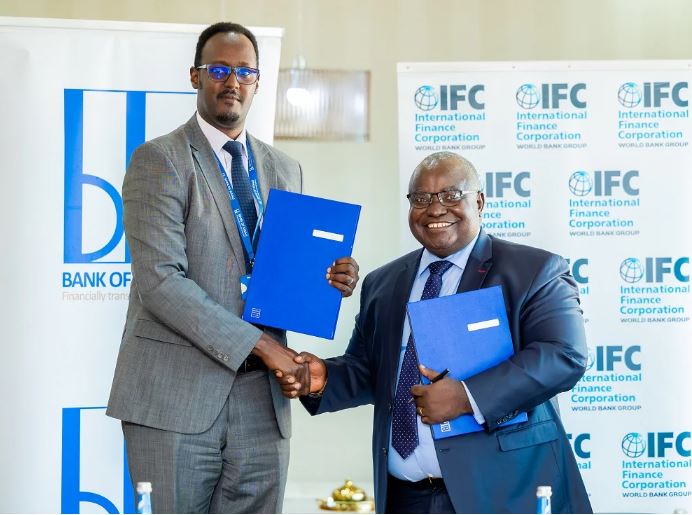 GTFP guarantees the trade-related payment obligations of approved financial institutions in emerging markets (Issuing Banks) across all regions of the world.
Through the GTFP bank network, local financial institutions can establish working partnerships with a vast number of major international and regional banks (Confirming Banks) in the program, thus broadening access to finance.
By tapping into the risk mitigation provided by the GTFP, international trade finance providers can enhance their global reach confidently, gain familiarity in new markets, and build relationships with quality counter-party banks in growth markets around the world.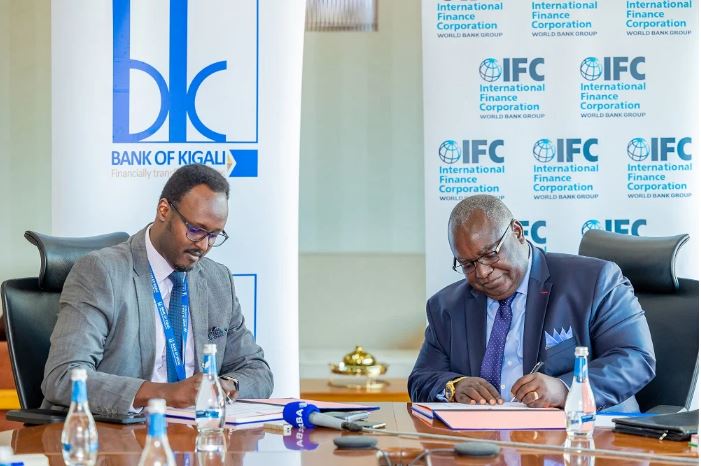 The GTFP extends and complements the capacity of banks to deliver trade finance by providing risk mitigation on a per-transaction basis in challenging markets where trade lines may be limited.
BK joins a network of over 240 issuing banks worldwide where participants can finance their imports and exports conveniently by accessing the program that links them to an extensive network of bank partners worldwide.
The $20million trade finance facility from IFC which will be issued as a guarantee for Bank of Kigali will complement the bank's capacity to deliver trade finance solutions and assist in developing new trade partnerships with foreign correspondent banks.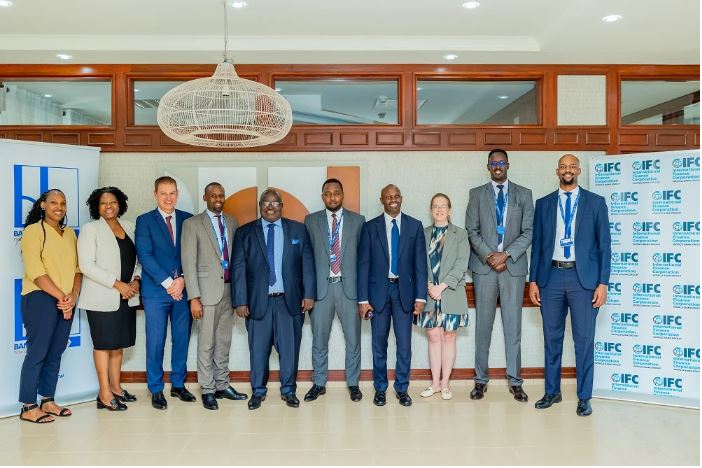 Gasangwa said that the SMEs market size is estimated at about $1billion (Rwf1trillion) of which the Bank of Kigali has a 40% share but the demand for financing the sector is growing in export and import.
"Through this initiative, IFC will support Bank of Kigali on its strategy focusing on financing SMEs and women businesses in Rwanda to enable trade and address or unlock challenges of access to finance," Gasangwa said.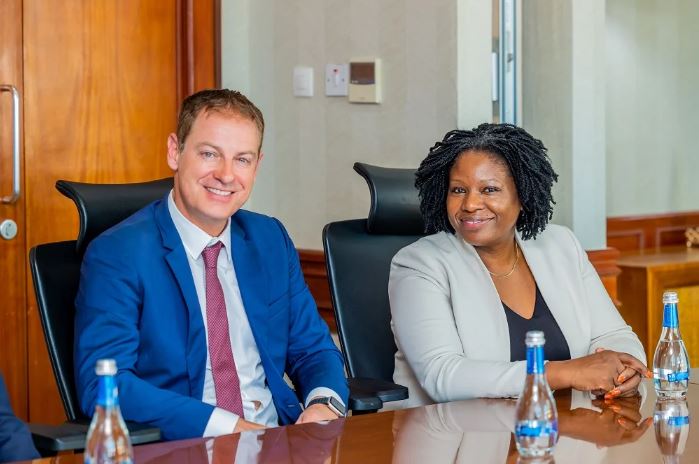 Gasangwa also said that this is an opportunity to grow the BK customer base by ensuring that the customers get financial support through the facility at an affordable price.
"Through this strategy, IFC will support the Bank of Kigali in its strategy to focus on SMEs and women businesses in Rwanda. We are confident that the Bank of Kigali will be able to meet its commitment of financing the key groups," Mataruka said.