President Paul Kagame and his Zambian counterpart, Hichilema Hakainde on Wednesday advocated for a more resilient Africa that can survive on its own during global crises, rather than one that suffers when conflicts break up elsewhere.
The two leaders were responding to a question about recent efforts by African leaders to mediate the conflict between Russia and Ukraine, which has left the continent grappling with inflation and food shortages.
Addressing a press conference at Urugwiro Village on Wednesday, the two leaders weighed in on the recent efforts by African Peace Mission, which drew mixed reactions on whether African can be a peacemaker in the conflict that went fully fledged in February 2022.
President Kagame said that without belittling the efforts of the African leaders, the long-term solution would be African countries investing in those areas that made the continent vulnerable due to the conflict rather than rely on supplies from other parts of the world.
The Head of State said that the continent can draw lessons from the conflict whose consequences went beyond the geographical area where it is taking place, reiterating that it is time for African countries to work together to address the shortages that make the continent exposed to crises.
"We should be thinking more about how each of our countries can bring their best and to make the kinds of investments that would enable us to survive, no matter what conflict there is in other places," he said.
He pointed out that the continent has what it takes to build resilient economies that can provide some of the things Africa lacks when such conflicts break out, as was the case with the Ukraine-Russia conflict which led to shortage of grain and fertilizer supply on the continent.
He said the conflict begs the question why African countries cannot produce enough grains to feed their own populations rather than looking to other countries.
President Kagame added that agreements signed between Rwanda and Zambia to enhance cooperation between the two countries in different sectors, including agriculture, can help build resilience towards being self-sufficient in food production.
He said that through bilateral and regional cooperation, African countries can be helped to build resilience that can help them weather the storm whenever crises strike as they have done in the past three years or so.
"For me that would be more important, but this is not to sort of belittle or minimize the importance of the effort you the readers of our continent attempted to contribute to the piece that is require in that part of the world and the rest of the world,"
"But I think putting them in terms of hierarchy, for me the other one [being self-reliant] is more important," President Kagame said, adding that even if you were to solve one conflict, there is no guarantee that another one wouldn't breakout.
As a student of history, President Kagame said that in life, while it is important to run after one problem to find a solution given its effects, it is even more important to direct efforts towards building resilience in economies, in productivity and governance systems.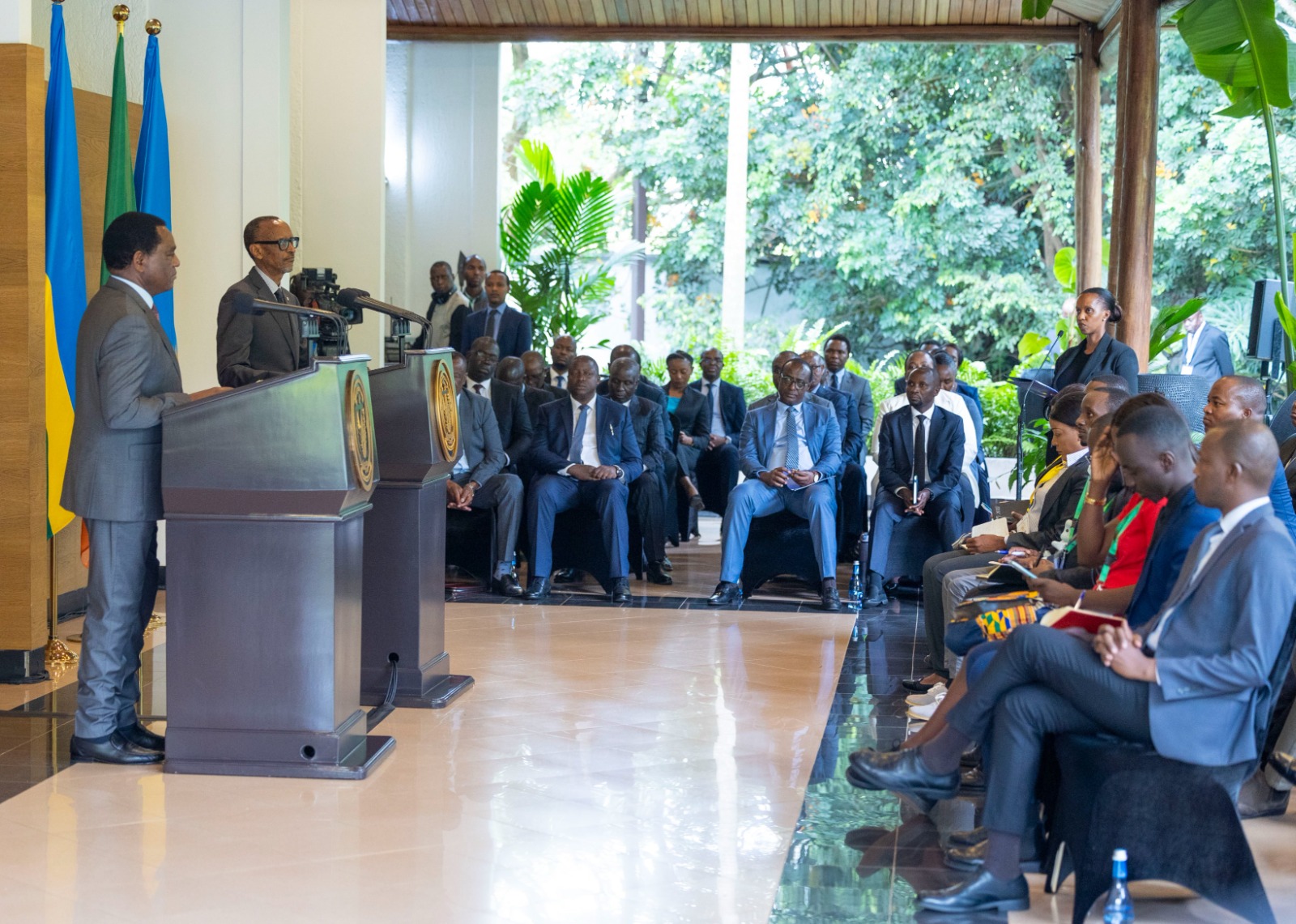 He said however that it should stop people from trying to do something to resolve such conflicts whenever the need to do so arises because conflict affects the lives of people in their millions and leaves behind a trail of death and destruction.
On his part, President Hichilema, who was part of the delegation of African leaders to Kyiv and Moscow to meet President Volodymyr Zelenskyy and President Vladmir Putin, respectively, said that conflict anywhere affects everyone else.
He reiterated that the conflict in the two European nations led to serious domestic challenges on the African continent, mostly in the form of imported inflation, shortages in fuel and food supplies.
President Hichilema said that countries like Egypt were importing more than 10 million 10 million tons of grain from Ukraine and Russia, while the supply of fertilizers and other products was affected.
"So, in that context, I think conflict anywhere does affect all of us in one way or the other. We prefer to have less conflict, yes conflict will always be there, but we prefer to have less conflict amongst ourselves anywhere in the world," President Hichilema said, defending efforts of the African leaders.
He pointed out that the first and second world wars started with one or two nations, but their proliferation ended up sucking in the whole world.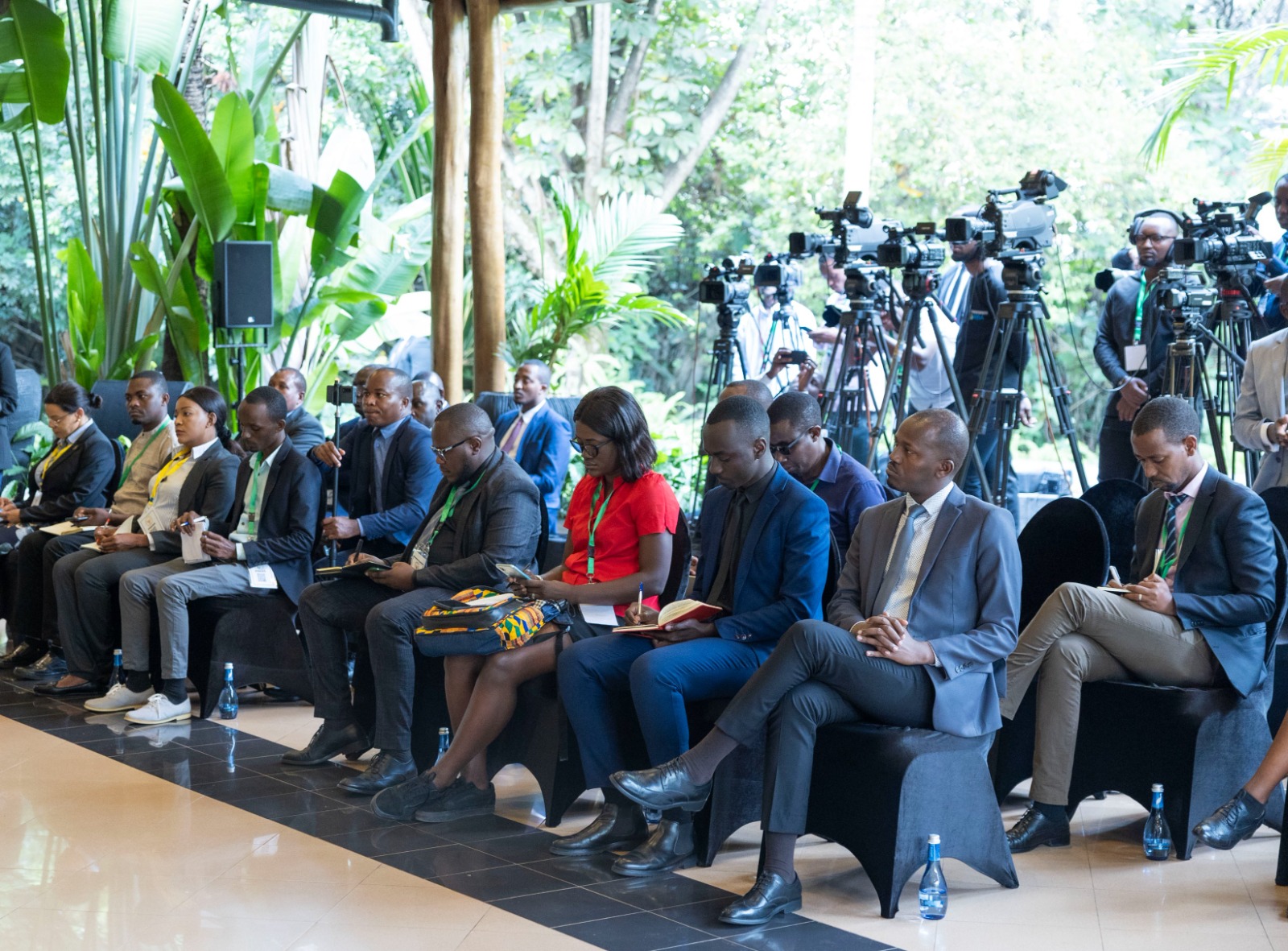 The Zambian leader said that their concern is to make sure that a conflict like that does not evolve into a much worse situation which would add to the already existing consequences which include loss of lives, destruction of property, dislocation, migration, and millions of lives of children, women and men being in peril.
"And let me say it here, what if someone pulled a nuclear battle button? We would perish. Isn't it?" President Hichilema said, adding that it is important that everybody stands up against conflict, regardless of size or influence.
President Hichilema reiterated President Kagame's argument of building capacity and resilience, pointing out that beyond the effects of the Russia-Ukraine conflict, Africa learnt the hard way during the Covid-19 pandemic when countries which were able to produce vaccines first took care of their needs before turning to Africa.
He cited countries like Rwanda, South Africa and Senegal, which have embarked on producing vaccines as a step in the right direction, pointing out that the continent can no longer afford to play a peripheral role on global issues.
"I want to say that Africa is coming of age. It cannot be an observer. Africa must sit at the table where decisions are made," he said, adding that the African Peace Mission was an enlightening experience.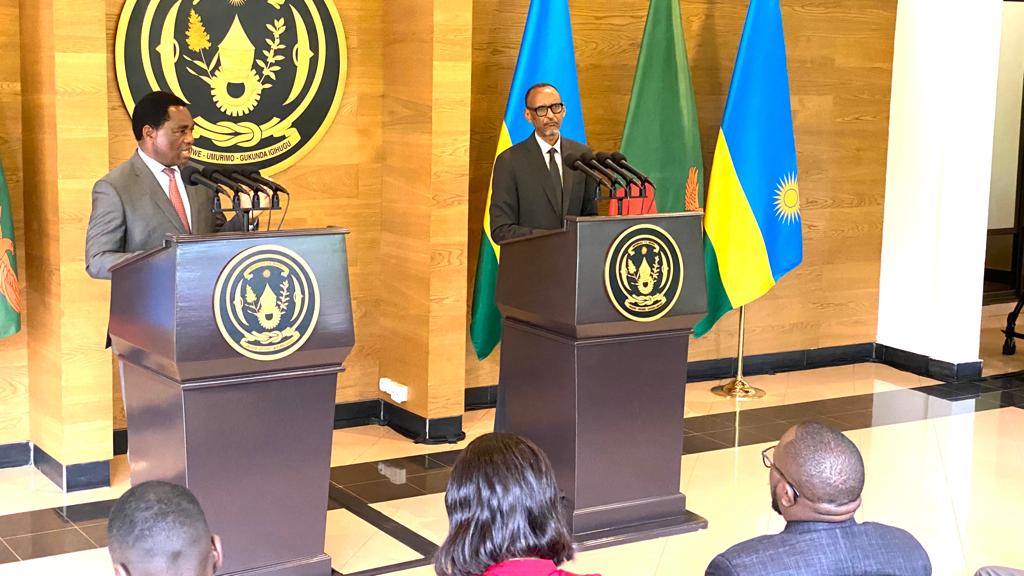 Before addressing the media, the two leaders held talks on ways of strengthening bilateral cooperation, pledging to go beyond just agreements to implement what was agreed on, for the benefit of the people of the two countries.
"Both Rwanda and Zambia have a relatively young population that is full of energy and talent. We want to work together with the rest of the continent, as well our partners, to invest in these young people, in order to ensure a more secure, sustainable, and innovative Africa," President Kagame said.
The two leaders later attended the inaugural Inclusive FinTech Forum where they participated in the Leaders Session. The forum is hosted by Kigali International Financial Centre.