President Paul Kagame and President Hakainde Hichilema have committed to supporting financial technology (Fintech) in Africa but also asked that the current opportunities presented by the sector should be rolled out to the many unbanked communities in Africa.
The two presidents today presided over the Leaders' Session of the inaugural Inclusive Fintech Forum 2023, hosted by Kigali International Financial Centre (KIFC) and Elevandi a subsidiary of the Monetary Authority of Singapore on behalf of Rwanda and Singapore bringing close to 3,000 participants globally.
President Kagame said that the forum is a practical demonstration of the good relationship between the two countries (Rwanda and Singapore) and thus a need to promote the Fintech sector which plays a key role in accelerating Africa's digital transformation, creating jobs, opportunities and the impact is evident.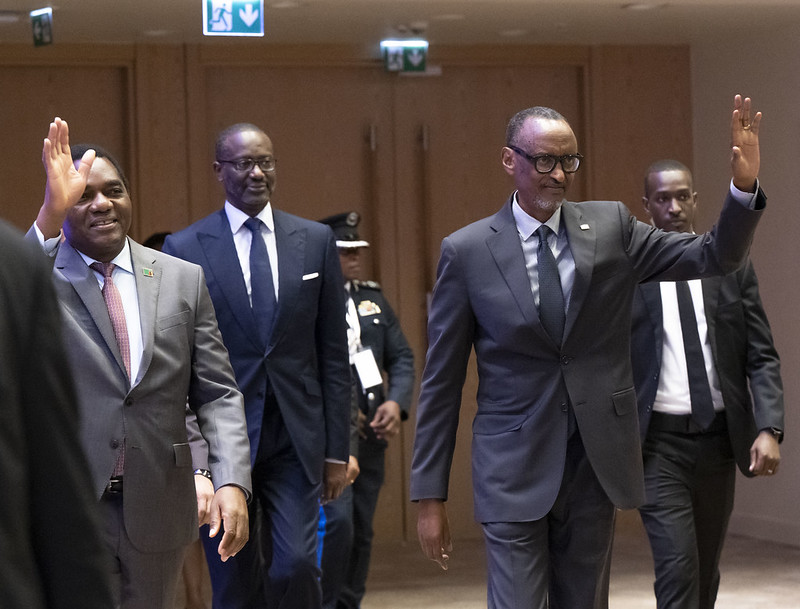 Kagame said that with the young and rapidly growing population ready to innovate solutions that drive financial inclusion, Africa demographic growth has attracted investment in Fintechs but compared to the world, Africa has produced a small number of unicorns (companies that reach a valuation of $1 billion without being listed on the stock market) and majority of transactions remain cash based.
"To sustain the gains made we must forge a stronger partnership and build a more equitable, accessible and sustainable Fintech ecosystem," Kagame said.
Kagame said that the numbers do not lie and can have a positive impact on women owned businesses and industry and economy in general.
Kagame recognized that gaps in building a digital infrastructure and unharmonized policy to allow scale- up of Fintech services is a persistent challenge but Rwanda, in its efforts to become a proof of concept hub, the country has established an enabling policy and regulatory environment for Fintechs to test their solutions (including new and emerging technologies) in a controlled space.
Kagame said that in order to improve the delivery of financial services, Africans must address the inadequate levels of broadband coverage, documentation and financial literacy.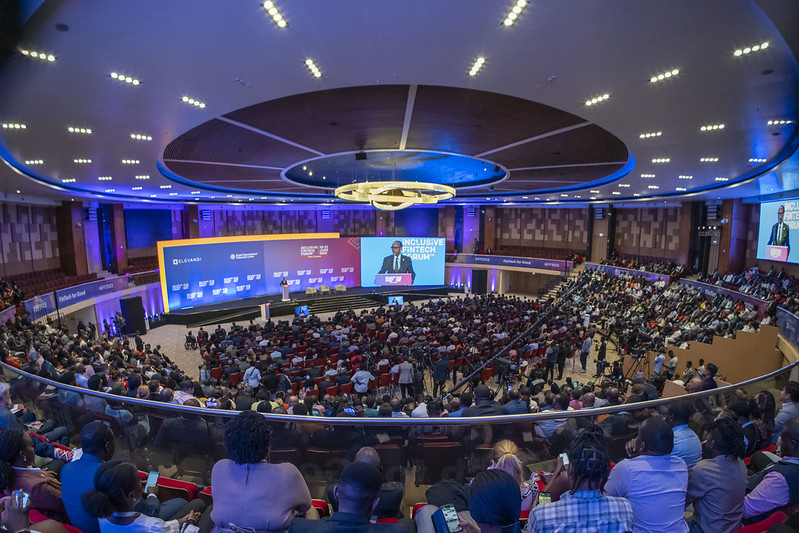 "All of us together must multiply our wins and many more people can benefit from this success," Kagame said, encouraging the forum to be an opportunity for African financial technology growth.
Fintech statistics show that mobile penetration in Africa is at 80%, however internet penetration was as low as 47% even when total remittance (paid and received in formal and informal markets) ranged from $333-500billion.
President Hakainde Hichilema said that besides the challenges of literacy, the focus should be on the end point of the Fintech ecosystem that has changed the way Africans do business.
"The end point ought to be one that creates opportunities for all our people irrespective of where they are, for them to participate; take the opportunities that come with being part of the financial system," Hichilema said.
He further said that it is a duty and a commitment of both presidents to support the forum, public finances, young innovators among others in the Fintech ecosystem.
At the forum there will be representation from private investors with over $3bn available for investment and representation from institutional investors with over $500m available for investment in public-private partnerships.