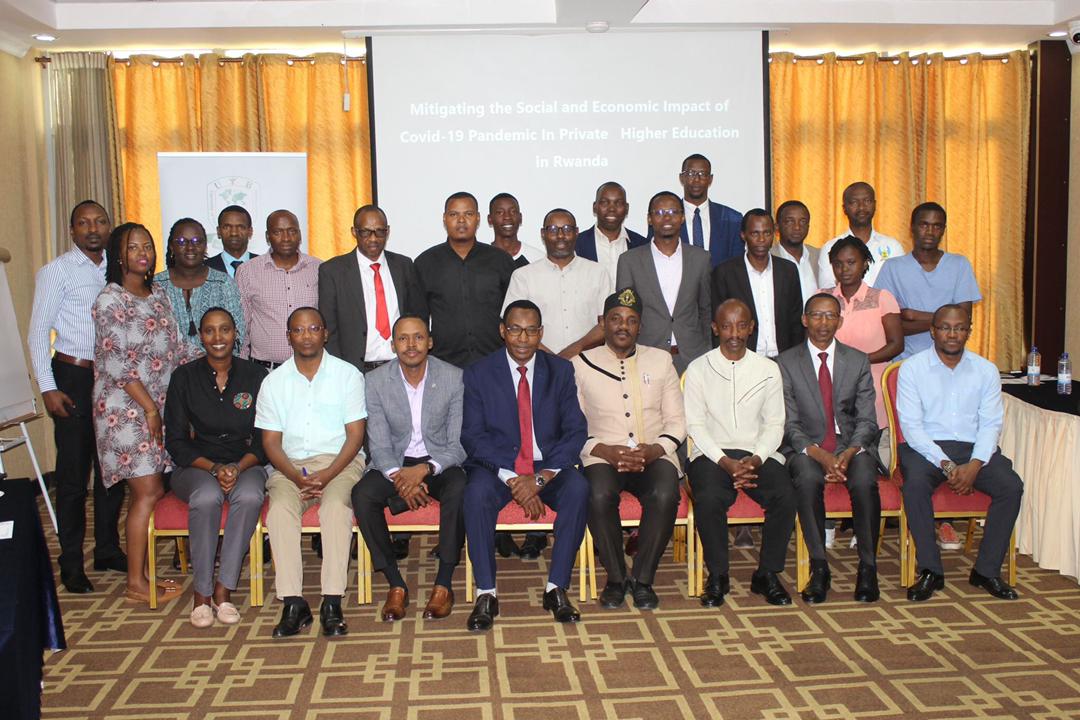 New research has shown that teaching methodologies in private Higher Learning Institutions (HLIs) were altered, requiring the adoption of new accelerated blended learning.
The research on mitigating the social and economic impact of the COVID-19 pandemic in the eyes of Students, Staff, and Senior Managers in 26 private HLIs in Rwanda was conducted by a consortium of private university researchers. It was validated n Kigali, June 23.
The findings showed that at almost all HLIs, COVID-19 affected teaching and learning, with 91% reporting that classroom teaching has been replaced by remote teaching and learning.
However, the findings noted that students from privileged backgrounds could find their way past alternative learning opportunities, whereas those from disadvantaged backgrounds often remained shut out following the nationwide school closure.
The shift from face-to-face to remote teaching presented common challenges, with the main ones being preparedness to support Digital Learning, literacy, the digital divide, the Internet, dropouts of students, competencies and pedagogies for distance learning, and the requirements of specific fields of study.
As far as partnerships are concerned, 78.5% of HLIs reported that COVID-19 weakened the partnerships while for the remaining 21.5% of respondents, the COVID-19 pandemic created new opportunities with partner institutions.
"The COVID-19 outbreak shed new light on the need to focus on the financial resilience of Private HLIs. At the same time, accelerated the shift toward digitalization in Education services, communication, and financial responses," said William Mudahemuka, the research project coordinator.
The research also showed that the pandemic jeopardized financial sustainability at more than 75% of HLIs and 57.8% of the institutions were concerned about what the future holds in terms of financial stability. Another 17.7% were not confident of the future.
The research recommended resilience strategies to overcome COVID-19 pandemic educational disruptions in private higher learning institutions.
These include embracing blended learning, diversifying revenue streams, strengthening partnerships and collaborations, adopting innovative financial models, establishing staff saving and union funds, and focusing on student and staff retention.
The findings were conducted by a research team composed of Dr. Moses Matundura, Prof. Dr. Callixte Kabera, Dr. Jean Baptiste Mbanzabugabo, William Mudahemuka, Joie Lea Murorunkwere, and Julian Ingabire.