Rwandan pro-rally driver Giancarlo Davite has refuted media allegations that he had resigned from the game insisting that he will compete in the upcoming 2023 World Rally Championship (WRC) Safari Rally.
The WRC race is slated for June 22-25, 2023 in Kenya.
Yet, Kenyan media this week reported that Davite had recorded multiple retirements in 2009, 2012, 2013, 2021 and 2022.
"It was not a retirement. Let's say it is a pause caused by different things," he said in a phone interview.
Davite, the only Rwandan to compete in this lucrative race, said that he has prepared for the race with an insatiable appetite for success, following the acquisition of a new race car- a yellow branded Ford Fiesta Rally2.
"There will be only one thing to do, reach the end and come out with good results," Davite said.
"The Ford Fiesta is a better race car than the former car (Mitsubishi Evolution X) which I drove for ten years."
The Rwandan speed merchant presented the new look of his luminous marque brimming with confidence ahead of the grueling 19-stage showpiece that will traverse world-famous stages around Lake Naivasha and Elementeita.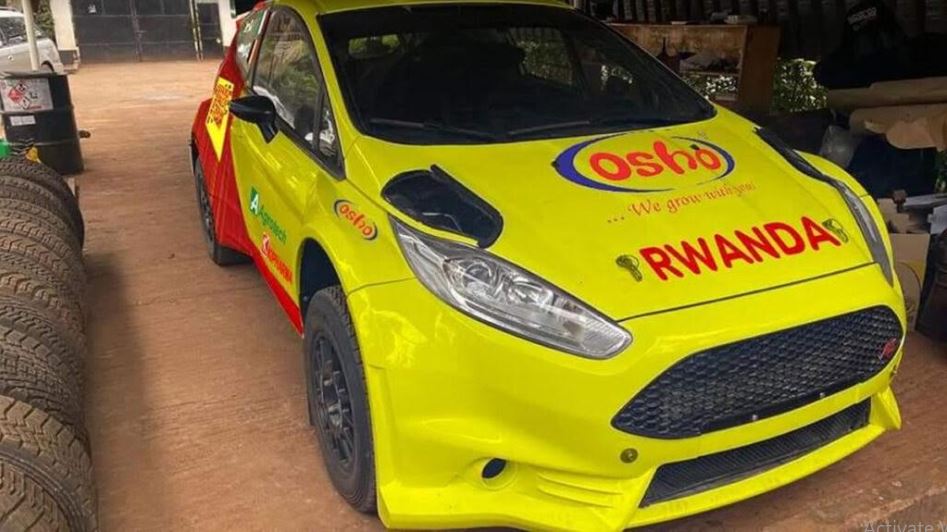 Davite, with co-driver Sylvia Vindevogel, is listed among the 14-Rally 2 cars alongside Karan Patel's Ford Fiesta, Oliver Solberg in a Skoda Fabia Evo, Polish star Kajetan Kajetanowicz in a Škoda Fabia RS, Grégoire Munster (Ford Fiesta),
Others are Carl "Flash" Tundo (Skoda), Piero Canobbio of Kilifi in a Hyundai i20 NG Rally 2, Aakif Virani in a Skoda Fabia and Czech's Martin Prokop among others.
Davite, who has already arrived in Kenya, is no stranger to Kenyan gravel roads having raced the WRC thrice and tackled his first Safari with compatriot Savio Muhigana in 2004.