APR Football Club have officially confirmed the signings of forward Danny Ndikumana, and midfielders Ismael Nshimirimana and Taddeo Lwanga. All of whom penned two-year contracts.
Lwanga, a seasoned Ugandan international joined the Rwanda military-owned side from Djiboutian outfit AS Arta/Solar7, where he spent one year and contributed to their 30-point third-place finish in the 2022/23 Djibouti Premier League.
Prior to joining the Djiboutian side, the 29-year-old had two successful seasons with the Tanzanian giants Simba Sports Club.
Lwanga has quoted 1 Corinthians 15:10 from the bible to express his joy at joining the Primus National League reigning champions.
After 11 years of solely using Rwandan players, APR recently changed their policy to allow foreign players.
The Burundian midfielder Ismael Nshimirimana also joined the Rwanda military-owned side after being released by Kiyovu Sports.
APR have also unveiled the signing of Rwandan international Danny Ndikumana on a two-year contract after parted ways with Burundian outfit Rukinzo FC.
The forward, whose contract with the Burundian side recently expired, has yet to make an appearance for Amavubi despite being summoned by national team head coach Carlos Ferrer when they faced Mozambique, who shocked Amavubi 2-0.
Ndikumana was allegedly supposed to play for the Burundi national team, but the player ultimately chose Rwanda.
Lt Col Richard Karasira, the newly appointed chairman of APR, recently vowed to restore the club's glory and set lofty goals ahead of the CAF Champions League.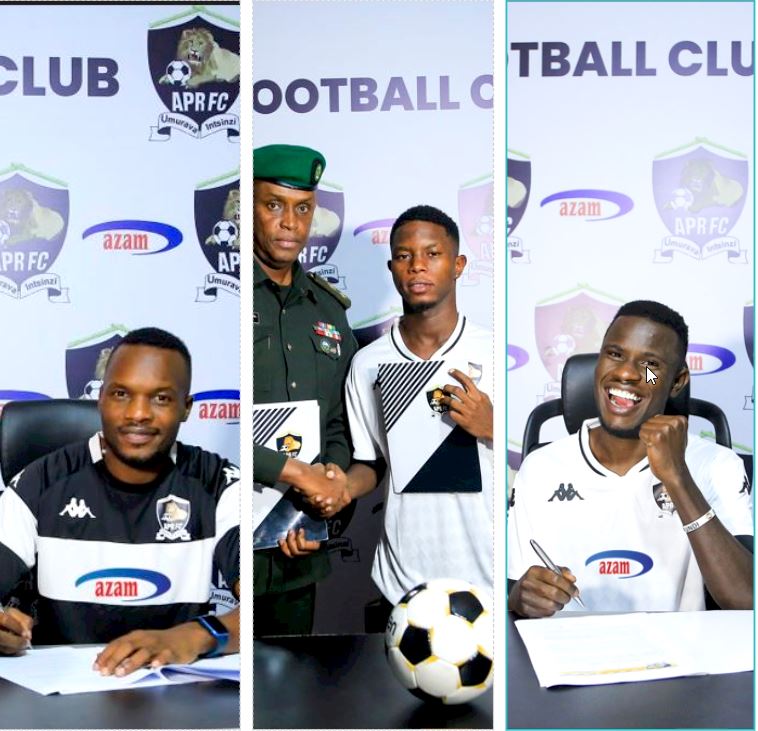 The military side have failed to advance beyond the group stages of CAF club competitions on multiple occasions, despite winning the local league four times in a row.
As they look to rebuild a strong squad to achieve their objectives in the forthcoming 2023/24 campaign, APR are reportedly finalizing talks with additional international players such as Nigerian forward Victor Mbaoma, who plays for Uzbek side Qizilqum Zarafshon and Super Eagles.
The army club have also agreed terms with Congolese international goalie Pavelh Ndzila, who has been goalkeeping for Etoile du Congo since 2013.