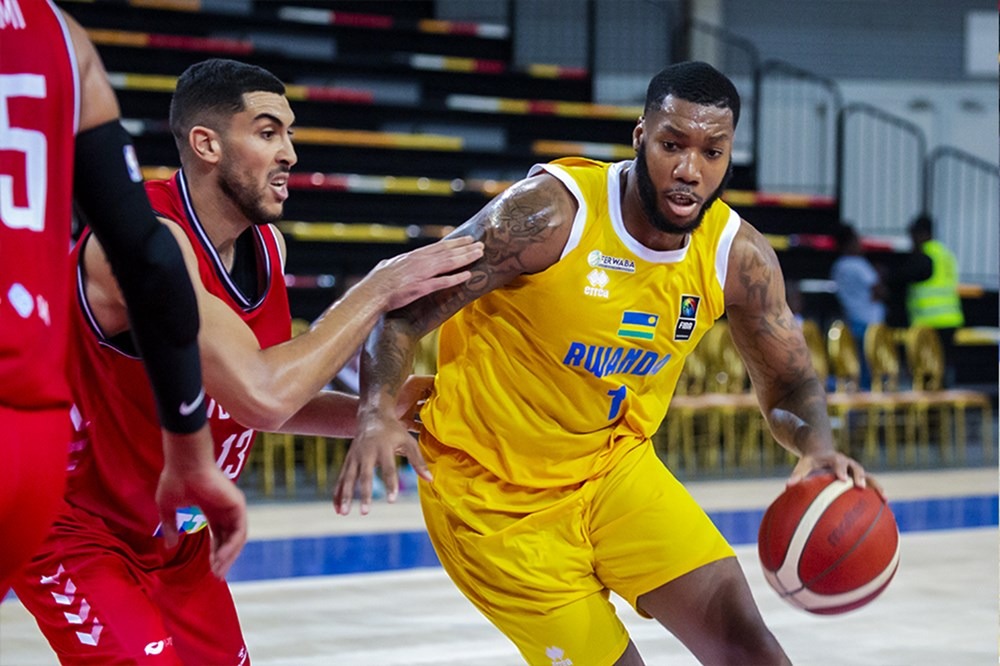 The Rwanda men's national basketball team was defeated 61-67 by Tunisia on Saturday, July 8, in their first group-stage match of the FIBA Afro-CAN 2023, which is taking place in Luanda, Angola.
Yves Murenzi, the Rwanda national team head coach, chose Wilson Nshobozwabyosenumukiza, Cadeau de Dieu Furaha, Dick Sano Rutatika, William Robeyns, and Dieudonne Ndizeye to take the court first at Quilamba Arena.
His side finished the first quarter on a low note, losing 10-22, with Tunisia's Jawhar Jawadi causing a lot of suffering for Rwandans. Murenzi's team bounced back in the second quarter, winning 16-14, but Tunisia maintained their lead to take a 26-36 advantage into halftime.
The outstanding play of Dan Manzi and team captain Ndizeye, who finished the third quarter with 12 points and nine points, respectively, helped Rwanda to excel at the third quarter, winning 22-10 to grab a 48-46 lead.
However, things turned sour for Rwanda in the fourth quarter, when Tunisia registered 21 points over Rwanda's 13 points, and Tunisia registered their first triumph.
Rwanda will return to action on Sunday, July 9, taking on Morocco at 2 pm Kigali time in what will be a must-win game for Murenzi's boys. The match will also be held at Quilamba Arena in Belas, Angola.