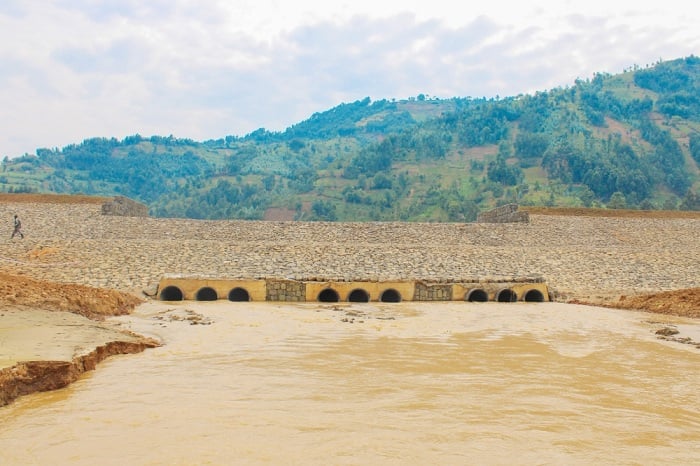 Rwanda Water Resources Board (RWB) has announced that the dam to regulate water from Sebeya River has been completed.
 Sebeya River, a tributary of Lake Kivu located in Rubavu district, meanders through Kanama, Rugerero and Nyundo sectors and is fed by streams from the Congo Nile divide.
 This dam built in Kanama sector is expected to regulate the flow of Sebeya River in order to alleviate its dangers during the rainy season, especially for the residents of Mahoko commercial center.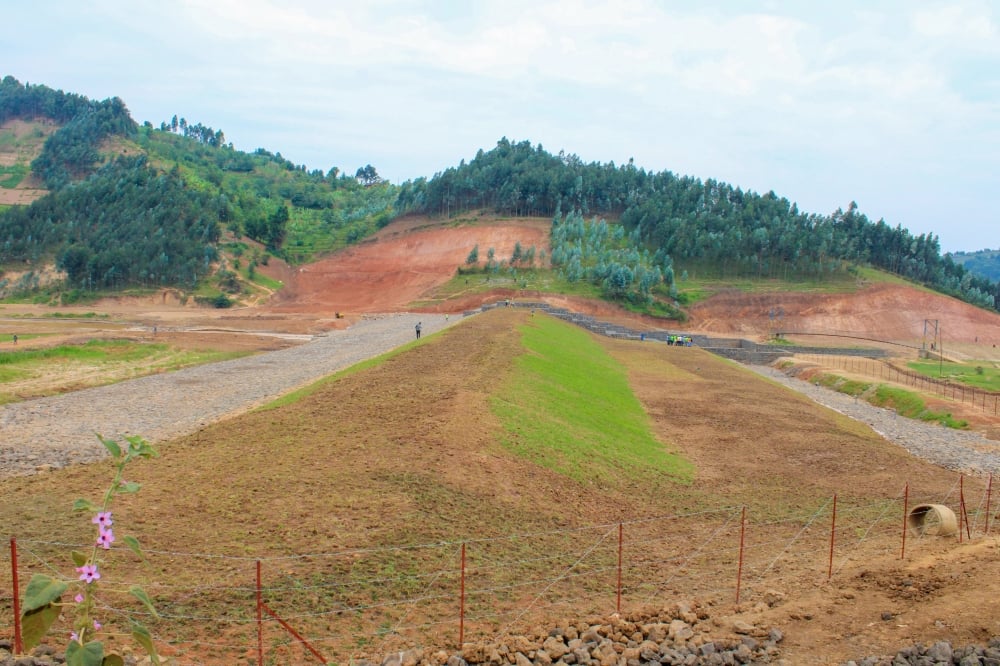 As per Rwanda Water resources Board, "The primary purpose of this dam is to capture the amount of water that was flowing, and release it at a low speed. It aims to reduce the damage caused by the flood that often hit the Mahoko center and other houses along the Sebeya river."
 In the night of May 2-3, this river caused a deadly disaster that resulted the death of 27 people and property destruction in Rubavu district only. 
In its measures, the Government of Rwanda is working on lasting solution.  In 2021, the construction of two dams was launched.
 Also, from 2019 to 2022, with an investment of Rwf 22 billion, a project to preserve the Sebeya River basin was carried out in Rutsiro, Ngororero, Nyabihu and Rubavu district.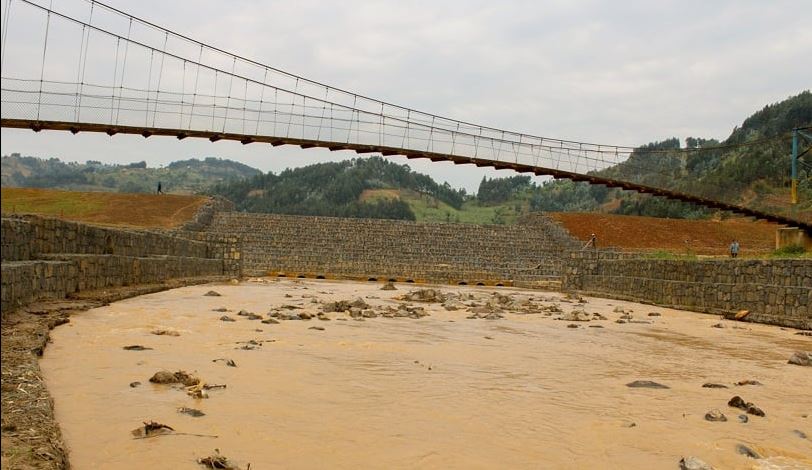 This project mainly consisted of terracing, afforestation and agroforestry, re-afforestation, and building Sebeya retaining walls.
Even though all this was done, it did not solve the problem completely due to the fact that the Sebeya River, is still causing serious problems to the people of Rubavu district.