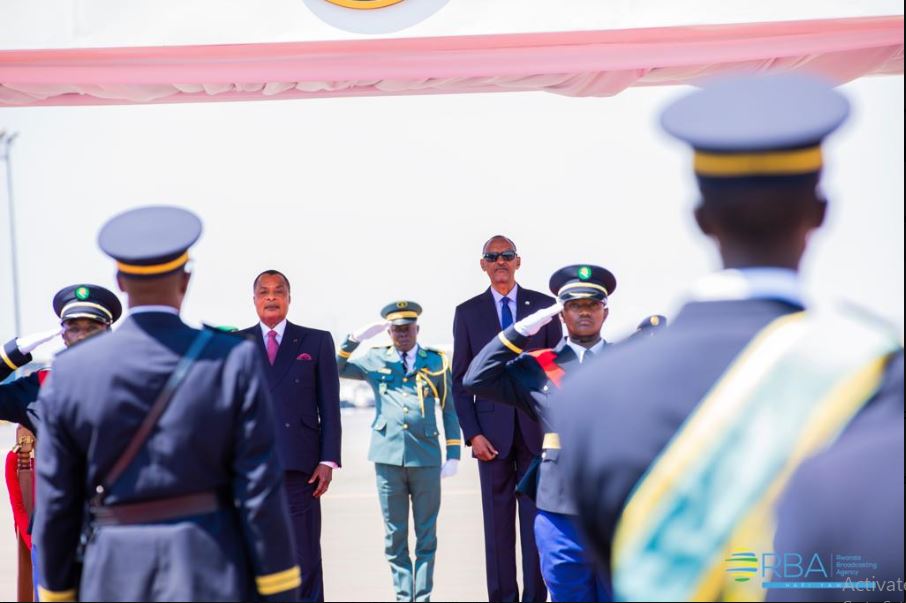 President Paul Kagame has welcomed his counterpart of Republic of Congo President Denis Sassou-Nguesso who has started three day state visit to Rwanda.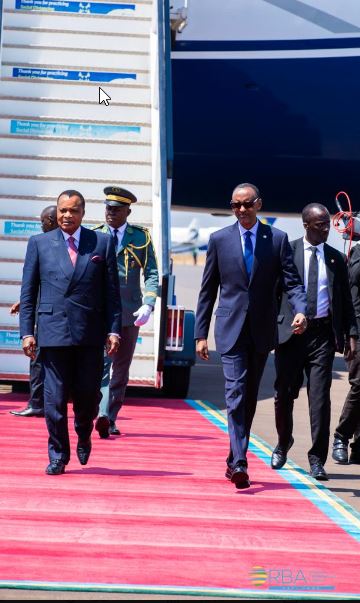 This afternoon, President Nguesso and President Kagame will hold a meeting where several bilateral agreements will be signed. This will be followed by a joint press conference. The guest and his delegation will also visit the Kigali Genocide memorial where more than 250,000 victims of the 1994 Genocide against Tutsi are laid to rest.
At 5PM, President Nguesso will address Rwanda parliament both chambers.
Tomorrow, Saturday 22nd, President Nguesso will visit the Rwanda Institute for Conservation Agriculture(RICA) in Bugesera district, Eastern Province.
Rwanda and Congo Brazzaville have cordial relations and their cooperation covers several sectors including agriculture, trade and industry, transport to mention quiet a few.