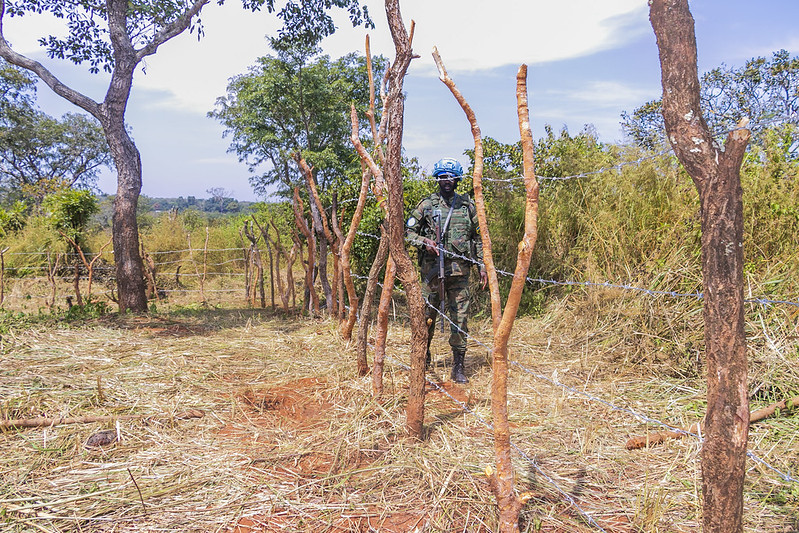 The Rwanda Defence Force (RDF) has condemned the attack on United Nations (UN) peacekeepers in the Central African Republic which led to one of Rwandan soldiers dead.
The fallen soldier, was a Rwandan serving under the United Nations Multidimensional Integrated Stabilization Mission in the Central African Republic (MINUSCA),
The soldier is said to have been killed by armed elements, during an attack that took place 3 km (1.86 miles) near Sam- Ouandja, Haute- Kotto Province, North Eastern, in CAR following an attack on forces patrol on 10 July 2023.
The Rwanda Defence Force is deeply saddened by the death of a Rwandan peacekeeper and condemned that act of violence.
 "The RDF firmly condemns the attack and expresses its heartfelt condolences to the family and friends of the fallen peacekeeper," the force said in a statement released this July 11, 2023. "RDF peacekeepers remain committed to the protection of civilians within the mandate of MINUSCA, and the other peacekeeping missions under which our troops serve."
The U.N. Under-Secretary-General for Peace Operations. Jean-Pierre Lacroix  used Twitter to condemn the act which he said was Despicable.
Violence on peacekeepers continues in the CAR after a shaky peace accord was signed in February 2019 between the government and 14 armed groups, but the situation remains volatile as swathes of territory are still outside government control.
Last year, a roadside bomb killed three United Nations peacekeepers from Bangladesh and injured several others in the northwestern CAR.
UN peacekeepers were deployed to CAR in 2014 and the mission currently counts 14,200 contigents and had suffered 147 fatalities as of 2022.