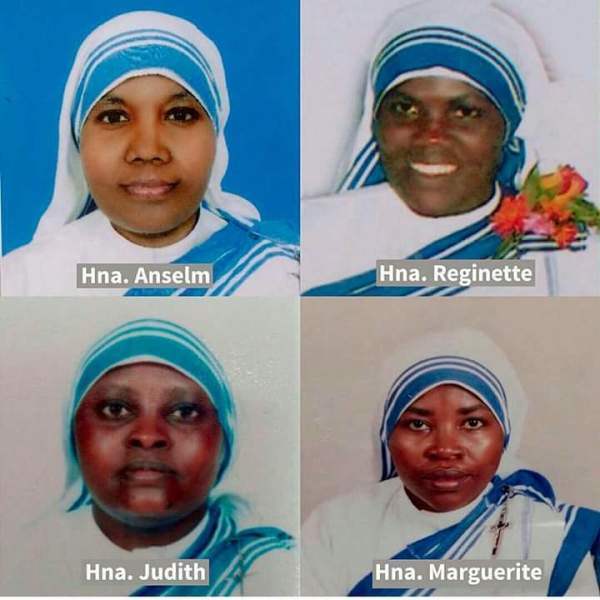 The Universal head of the Catholic Church Pope Francis has commissioned beatification probe on four nuns, including two Rwandans who were killed while in humanitarian activities nine years ago.
Sr Reginette Nzamukunda from Janja parish, Ruhengeli diocese and Sr Marguerite Mukashema from Kabgayi Diocese were killed in 2016 in Yemen while saving lives of people.
The nuns were killed with their two fellows from India and Kenya also on the list of beatification and twelve other people.
The nuns were taking care of 80 elderly from a retirement home in the country in the middle of a crisis when assailants came early morning pretending to want to check on  a senior citizen who was their relative.
Once were they let in, they started checking rooms one after the other, picking whoever they wanted and tying them up before walking them out where they shot them dead.
At that time, the Pope condemned the killings and called it "the work of evil". Reports indicate that the nuns were well aware that they were in danger zone in this area of Aden in the Southern part of Yemen where Al Quaeda terrorists besieged for several years.
However, the nuns dismissed the idea to abandon the elderly in the center which the Holy See calls an act of heroism.