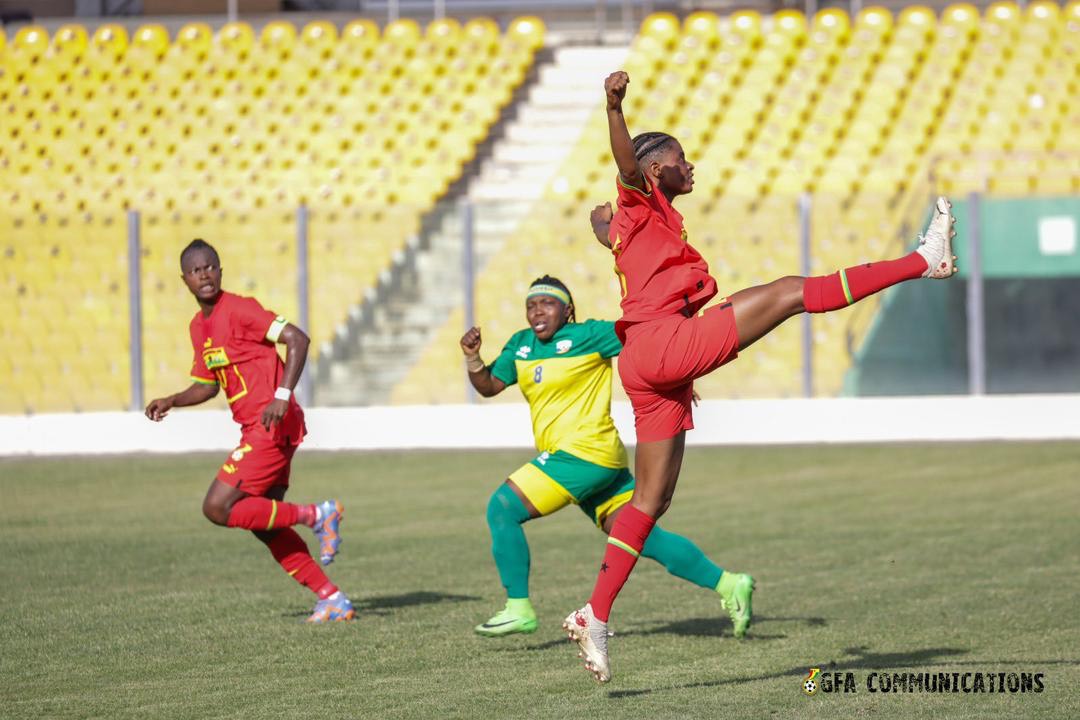 On September 26 Ghana women national team known as Black Queens advanced to the next round of 2024 Africa cup of nations qualifiers after eliminating Rwanda's She-Amavubi on 12-0 goals in aggregate after two games.
After the first leg game played in Rwanda at Kigali Pele stadium where Rwanda suffered home defeat of 7-0, this night was also not theirs after another defeat of 5-0 goals at Ohene Djan Sports Stadium in Accra Ghana in the second leg.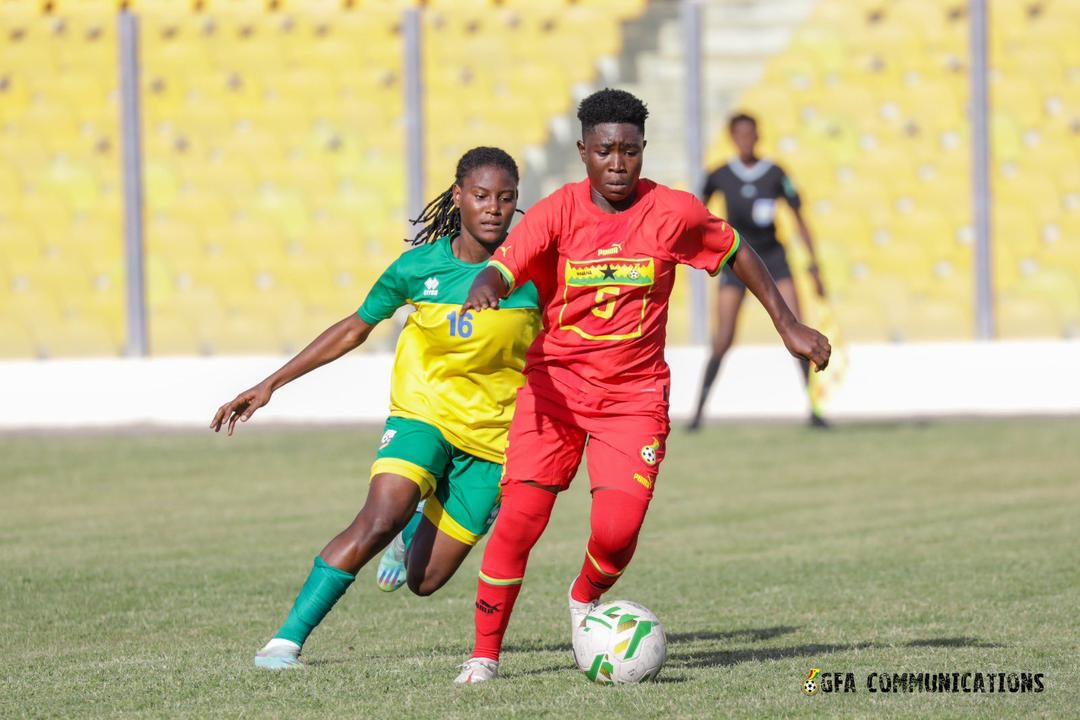 Rwanda was in the midst of an unexpected coaching change. Their first coach, Nyinawumuntu Grâce, had been temporarily sidelined due to unprofessional remarks made in the media after the first game.
Ghana, on the other hand, exuded confidence. They believed in victory, and it showed in their play. The Black Queens dominated the game from the start, This confidence led to audacious attempts from distance, as they sought to breach the Rwandan net from all angles.
In the 22nd minute, the net finally rippled in Ghana's favor. Alice Kusi unleashed a thunderous strike that struck the crossbar before nestling into the back of the Rwandan net. It was a sign of things to come.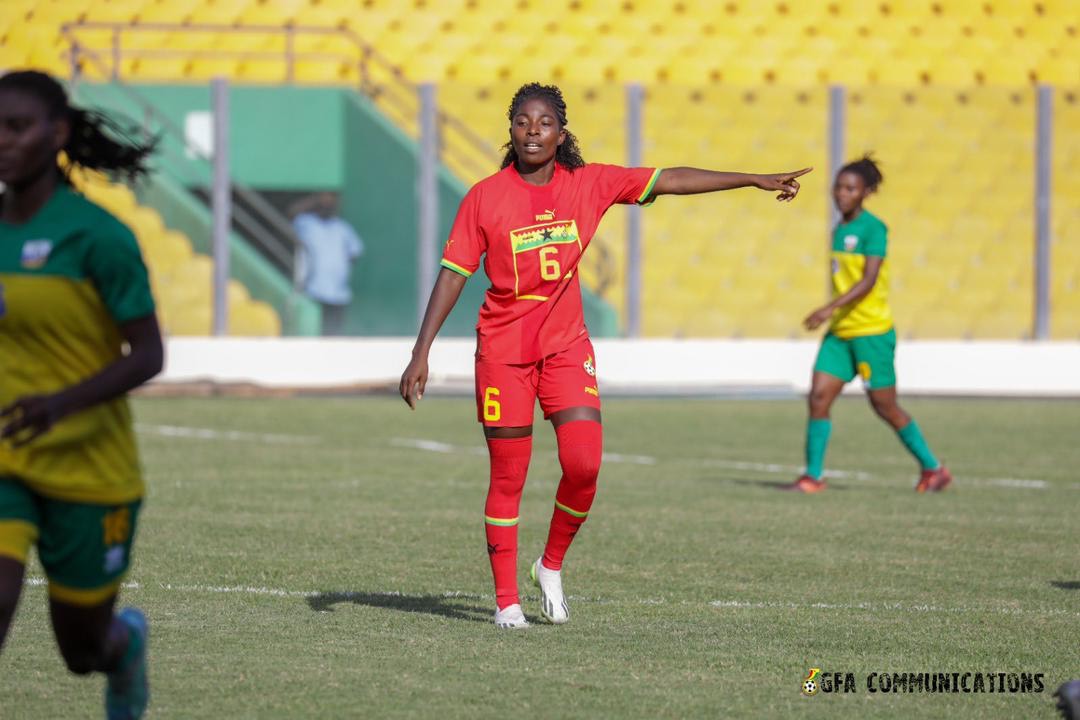 Just three minutes later, Kusi struck again, this time with a powerful header, thanks to Princella Adubea's diligent work. The Rwandan goalkeeper, Uwamahoro Diane, was left helpless and out of bounds.
Alice Kusi continued her masterclass, as she register her third goal in the 35th minute. By the end of the first half, Rwanda's style of play had eroded further, and the fourth goal, courtesy of Evelyn Badu at the 41st minute, added to their woes.
The half time ended with the win of Black Queens with the total of 4 goals with one hat-rick from Alice Kusi.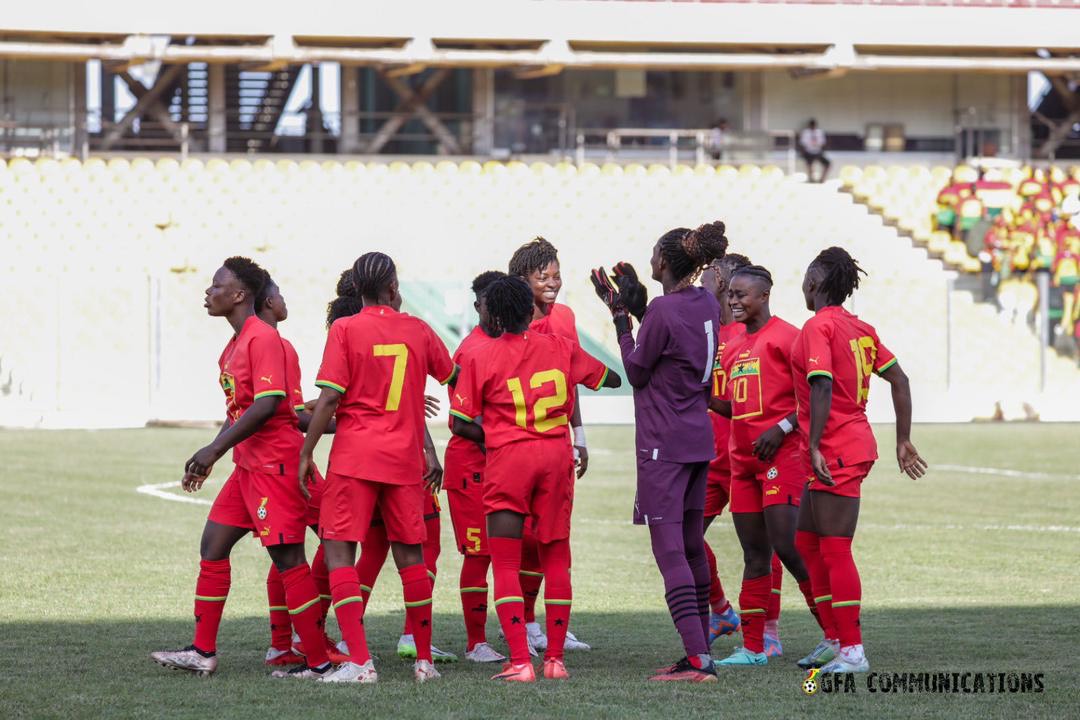 The second half saw Rwanda make changes, including the substitution of their first-choice goalkeeper, Uwamahoro Diane, with Ndakimana Angeline. The Rwandan players fought valiantly, attempting to block every ball sent toward their goal, preventing further damage.
In the dying moments of the game, Ghana had one more goal in store, scored by Stella Nyamekye in the second minute of additional time. It was the final blow in a match that had been a relentless showcase of Ghana's dominance.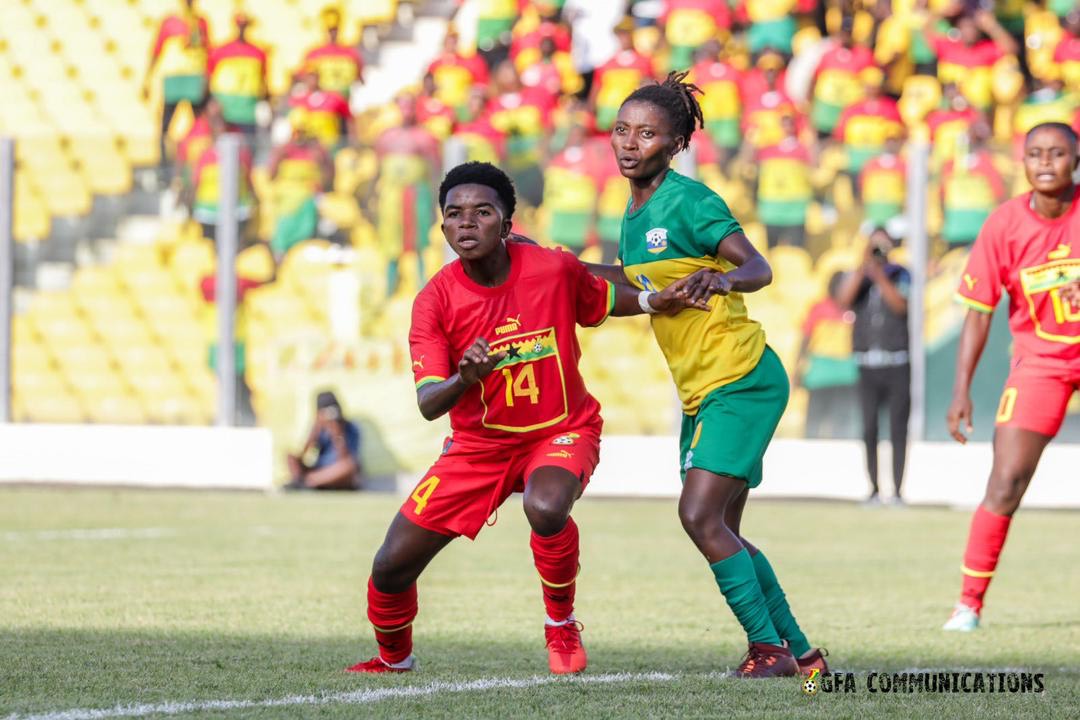 Rwanda left the field defeated, with a crushing 12-0 aggregate score over two games. Their dreams to the African Cup of Nations were extinguished.
For Ghana's Black Queens, their journey continued. Their next challenge awaits them, as they are set to face Namibia in the final round of qualifiers.