APR took a 2-0 lead after pulling off the 74-62 triumph over REG, who fell apart in the final quarter, in Game 2 of the best-of-seven series of the Rwanda Basketball League finals on Sunday night.
Demarcus Holland was the hero for APR, guiding them to their second consecutive victory by scoring a team-high 22 points, grabbing 11 rebounds, and dishing out six assists.
William Robeyns chipped in 13 points, and Wilson Nshobozwabyosenumukiza contributed 11 points, and a game-high 15 rebounds, including 12 defensive rebounds.
While both teams encountered roller coaster moments during the game, Maz Trakh's squad depth ultimately allowed him to prevail again whilst Dean Murray's side displayed inconsistency.
Reg banked on a fantastic first quarter, outscoring APR 20-12, to demonstrate their determination to rebound and win Game 2 after being cruised past by APR 68-62 on Friday, September 1.
However, it didn't go to plan with their vital point guard Adonis Filer seemed to be handling it alone. The second quarter was a significant turning point for Maz Trakh's boys as they registered 24 points over REG's 16 to tie the game at 36-36 at the halftime break.
APR came back into the second half with the same energy they left with in the first, slightly outplaying REG and winning 16-13 in the third quarter to take the lead with a three-point margin.
With Dean Murray's team failing to rally and erase that slight deficit, APR rattled off a huge 22-13 victory in the fourth quarter that gave them a win with a double-digit differential and increased their chances of winning the league after 13 years.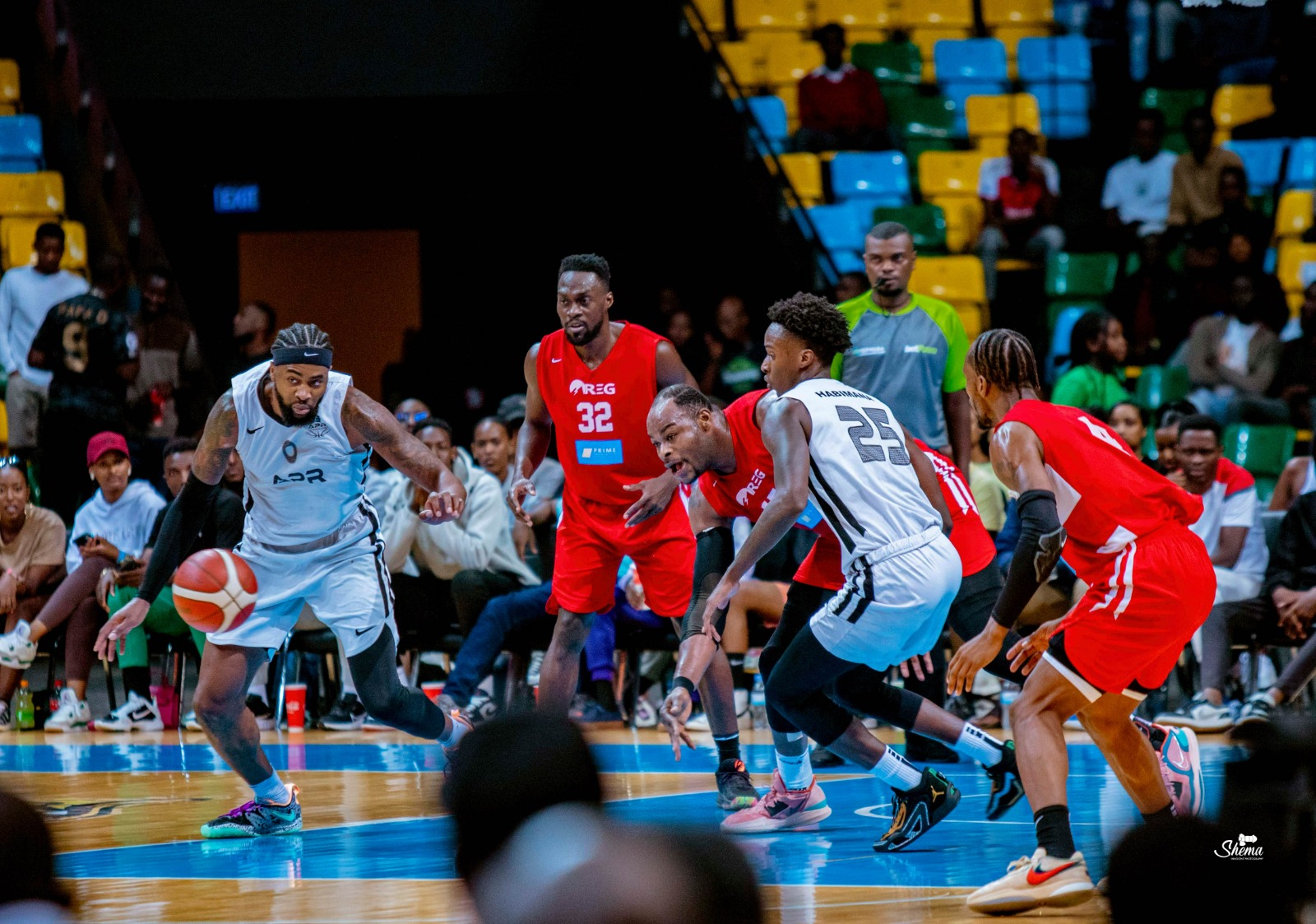 Filer was a player to keep an eye on as he led REG with 23 points and six rebounds. Pascal Niyonkuru was not far from him, dropping 15 points, while Pitchou Kambuy Manga added 10 points and a team-high 10 rebounds.
APR must win Game 3 and Game 4 to claim the league title and earn a berth in BAL 2024, while REG must bounce back and win the following two games to start over and compete for the remaining matches.
Game 3 is set for Wednesday, September 6, at BK Arena.
In contrast, Espoir forfeited Patriots after they were absent for Game 1 of their best-of-three series for third place. Espoir was awarded a 20-0 victory.
If Henry Mwinuka's team do not show up again in Game 2, it will result in another forfeit, and Espoir will take third place right away.
In the women's category, REG made it to the finals after defeating IPRC Huye 78-55 thanks to Betty Kalanga Tshinyangu's 25 points and 14 rebounds that fired them to complete a three-game sweep. They will face APR in the finals.