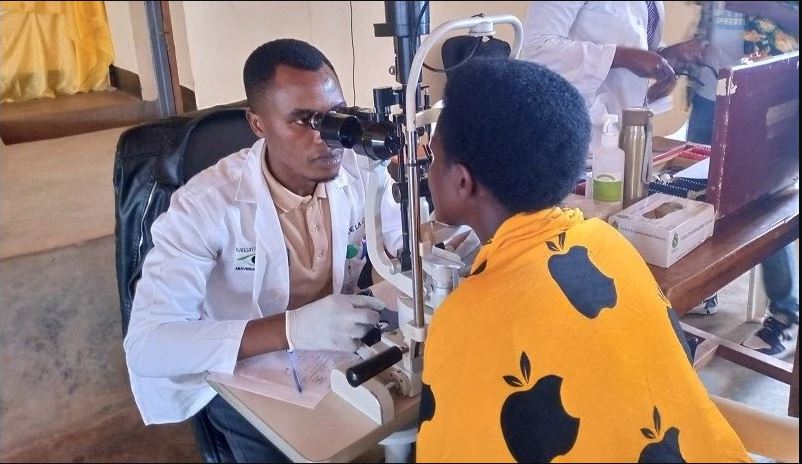 Kabgayi Hospital Eye unit has called up Rwandans to seek eye medical service as part of a community driven measure to reduce the increasing risks of citizens losing eye sight due to delayed treatment.
The call was made during the World Sight Day celebrations on October 12, 2023 at Musha , where the hospital unit extended a three days free eye treatment and care to several patients from different corners of the Eastern Province.
World Sight Day is an opportune day that acts as a reminder to set up an appointment with an eye care specialist for everyone in the family. While this is especially important for those who have a need for vision correction, it's also an important step for everyone to keep up their eye health and prevent eye diseases of many kinds.
In collaboration with the Rwanda Red Cross Society, the Kabgayi unit managed to treat 430 patients whose cases were handled at different treatment points in Ngoma, Rwamagana and Kayonza districts.
John Muhayimana, the Kabgayi Eye Unit specialist says that they were expecting to received at least 200 patients per site but the turn showed that there is lack of information on eye care thus a need to increase dissemination of services.
Muhayimana revealed that only 10% of the population endeavor to seek eye care and treatment and a majority do so when it is to late- at a level of total blindness or near blindness.
The common eye Conditions and diseases affecting Rwandans include: Cataracts, Age-Related Macular Degeneration, Amblyopia (Lazy Eye),Color Blindness Dry eye and Diabetic Retinopathy- the latter being especially caused by an increase in Non-Communicable Diseases (NCDs).
Some of the risk factors for retinal diseases might include: Aging,Smoking, Being obese, having diabetes or other NCDs, Eye trauma and family history of retinal diseases (genetic).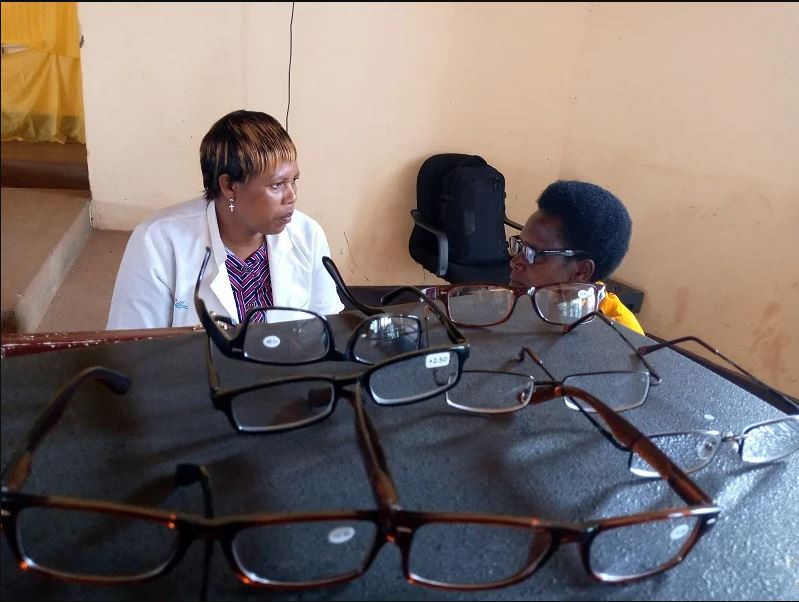 Medical advise suggests it's important to pay attention to any changes in your vision and find care quickly. Seek immediate medical attention if you suddenly have floaters, flashes or reduced vision. These are warning signs of potentially serious retinal disease.
Emmanuel Musafiri, 51, of Fumbwe sector, Rwamagana district is one of the patients who received a late eye care where he was diagnosed with Cataracts and gradual loss of eye sight to an extent he can only see things in a less than 5 meters range.
Musafari said that the delay to seek an eye specialist's attention was as a result of believing that he had encountered some misfortunes in life.
Odette Mukamugenza, 58, agrees that she delayed to seek medical attention for eyes and this has resulted into short sightedness with inability to read phone text messages, the Bible verses among others.
She however, received medical attention and was prescribed to acquire reading glasses to enhance her sight, and walked away with a pair of glasses to enable her read clearly one more time.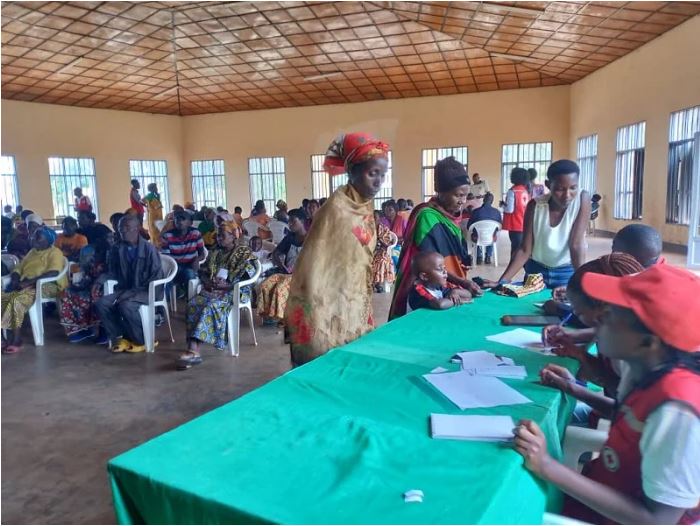 Généreuse Kagaju, 82, was diagnosed with diabetic retinopathy, which is caused by diabetes and results to the eye dilate, deteriorate and leak fluid into and under the retina. This causes the retina to swell, which may blur or distort your vision.
Kagaju was however given hope that her case can be treated and spared from becoming vision impaired.
In light of reverting such cases and situation, Kabgayi Eye Unit, the Rwanda Red Cross, in collaboration with Belgium Red Cross, 'Light for the World' organisation launched a major community outreach program ("Kunda Amaso yawe ku murimo") to encourage early eye check ups, diagnosis, seek ophthalmology services (eye surgery) and vision aides such as medically prescribed eye glasses.
Aimable Twagiramutara,the Rwanda Red Cross official said that they will be using their volunteers across different village communities in Rwanda, who will specifically focus on eye care educating in their daily outreach activities to improve healthcare and services for to vulnerable persons.