Rwandan singer and songwriter Calvin Kagahe Ngabo who  tragically passed away in Ottawa, Canada on September 17 has been laid to rest after weeks of waiting for his body to be flown back home in Rwanda,
The body of the deceased, which arrived in Kigali this Friday was today given a final farewell by relatives, friends and family who had gathered for a requiem mass at the Centre Christus Catholic Church parish this October 15, 2023.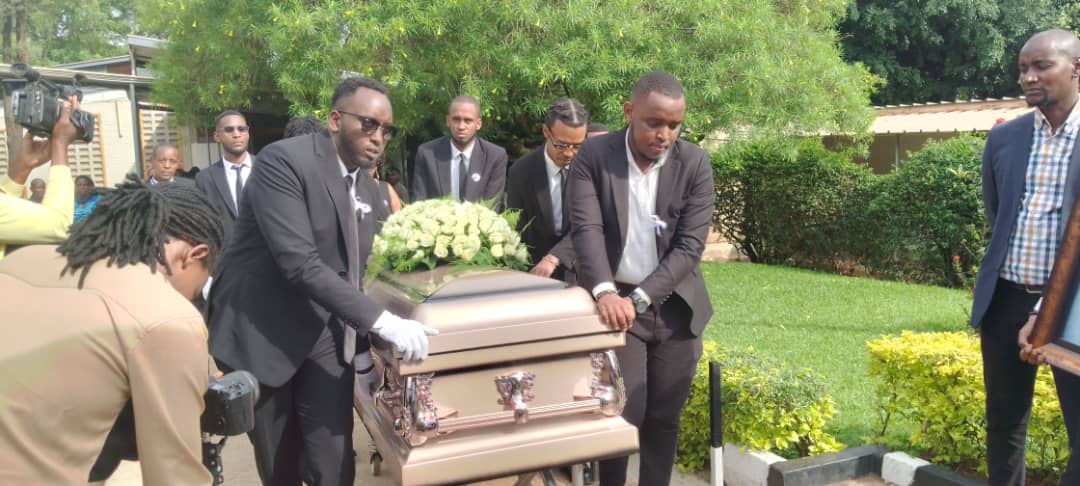 Ngabo alias 'Young CK' was a son to Rwandan former journalist, Jean-Louis Kagahe and at the time of his death he was pursuing studies in Canada, and was living with his
Father Eugene Muhire who led the requiem mass said that in pain of losing someone, the word of God helps to open eyes for humans to see the pain itself and beyond it.
"This is the day that the Lord rose from the dead and through this we remember the Lord bear death. It is a day of consolation because the last word is not with death and will not be so with the deceased nor anyone here," Muhire said.
The priest told mourners that through death all will resurrect to a new life that all should have hope to see this in time.
WHO IS Ngabo alias 'Young CK'?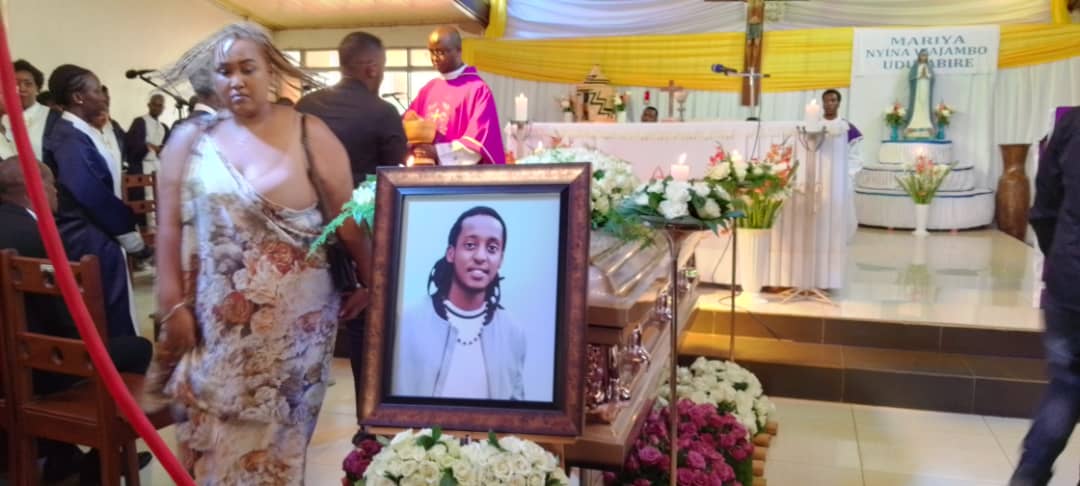 Calvin K, Ngabo was born on January 23, 2000, at Kivugiza in Nyamirambo, a suburb in Nyarugenge District, Kigali City.
He studied nursery school at Kivugiza, primary at Camp Kigali and Charles Lwanga and later joined Ecole de Science de Gisenyi before he was admitted to King David Academy and later on IPRC Kicukiro for high school, and later completed highs school in Canada at St Pius and Algonquin in Canada.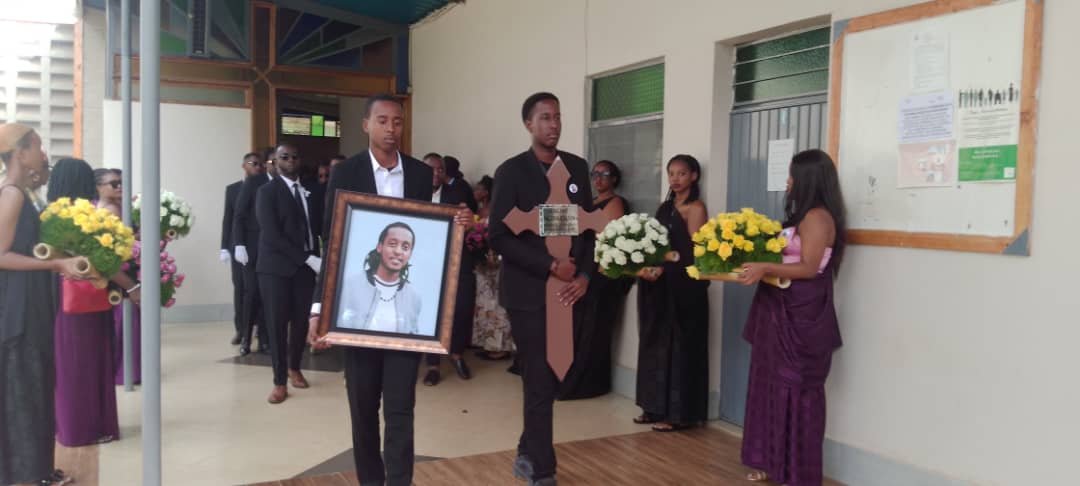 The 23 year old artist is related to the famous Masamba family which also has a track record in Rwanda's music industry for producing artists such as Masamba Intore and Jules Sentore.
His father describes him as reserved but intelligent (nicknamed philosophe) in nature and only spoke only when his views were useful and loved everyone, especially family.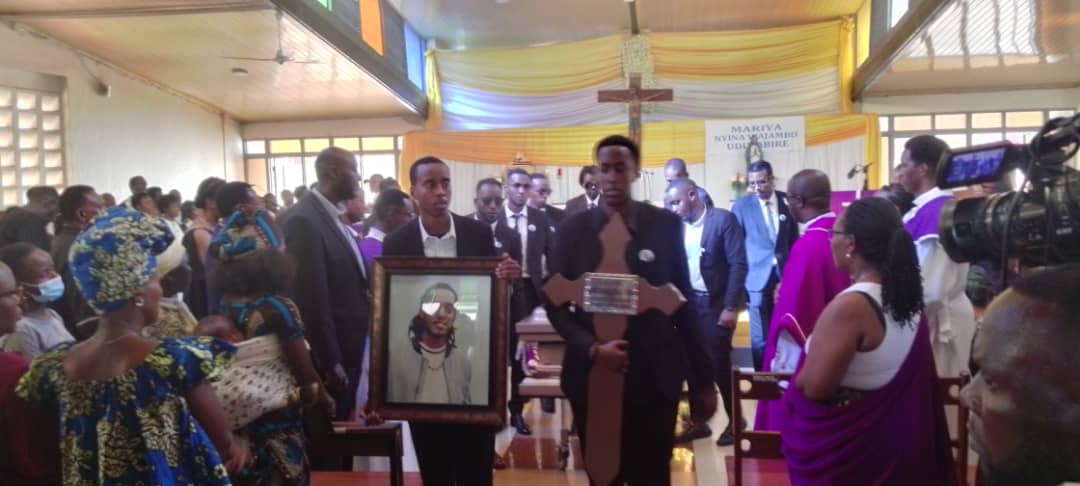 Young CK will be remembered for some of his songs like 'Umugabo', 'Umurava','Ndi powa' and others in which he expressed his feelings, thoughts and convey different messages about his life and considered descent in lyrics.
He moved to Canada in 2007 had spent almost seven years in Canada, where he started the professional journey in music while in Canada but most people know him before that as a comedian.
Unanswered Questions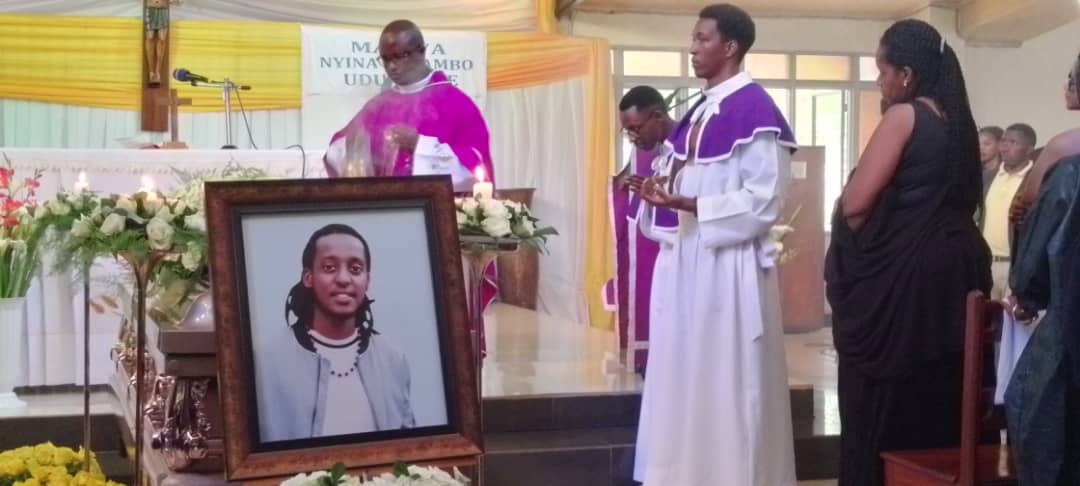 His father said that before Young CK passed on, he was expecting him in Kigali before the end of this year and was set to perform live (with his father present).
"I was also composing a song for him, unfortunately he is gone, and I will never recover from it," Jean-Louis Kagahe.
Family in Canada says that Ngabo was not sick and the cause of death is still unknown but the Canadian police are still conducting investigations of which they expect clear circumstances around his death.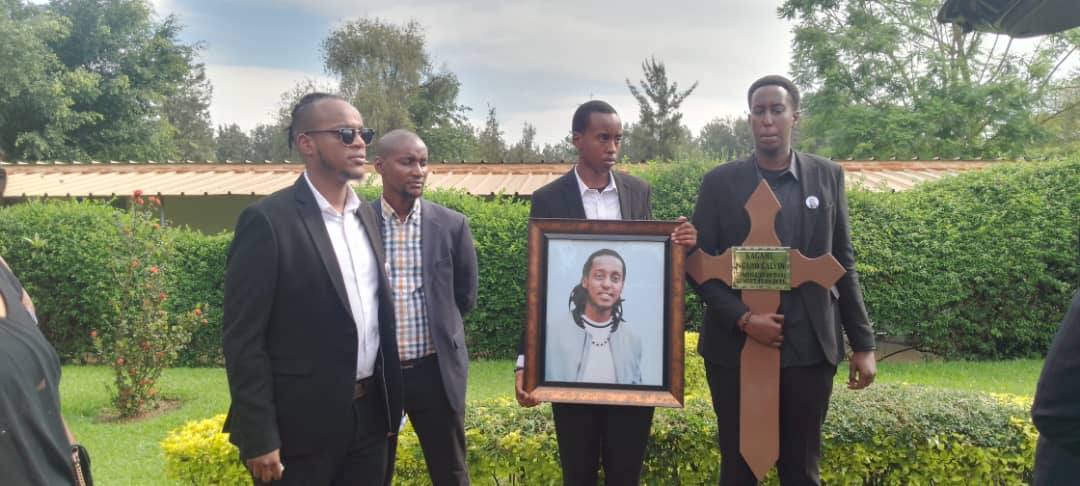 Jean Loius Kagahe said it is a sad day but also to praise God to see such a young man with a bright future and goals. today I rest since I have been waiting for his body to rest home.
"My son's death is full of many unanswered aspects. We have not understood the cause of death and no one has a clue. This may take time to investigate the cause of death but we are happy we managed to rest his body," Kagahe said.

His Mother Laurentine Nazinda, who lives in Canada and previous worked at Croix du Sud hospital in Kigali, where the deceased was also born, thanked the embassy of Rwanda and the Rwandan communities in Burundi and Canada for supporting the family.
The body of Calvin Kagahe Ngabo was laid to rest at the Rusororo Cemetry in Gasabo district, in Kigali City.