The Minister of Defence Juvenal Marizamunda says the proliferation of armed groups which are hinged on destabilising economies and spreading disinformation, misinformation and hate speech remains the biggest threat to peace and peacekeeping missions in the region and across the globe.
The Defence Minister made the observation on Monday while officially opening the Preparatory Conference for the 2023 Peacekeeping Ministerial on Protection of Civilians and Strategic Communications, which is convening in Kigali, Rwanda over the next two days.
The conference, which is organized by Rwanda, Indonesia, the United Kingdom and the Kingdom of the Netherlands, bringing together  heads of armed forces and peacekeeping missions, security experts, representatives of international organisations, seeks to discuss some of the evolving challenges affecting peace missions across the globe.
Minister Marizamunda said that the meeting comes at a time when peacekeeping missions across the world are facing serious challenges in their deployment.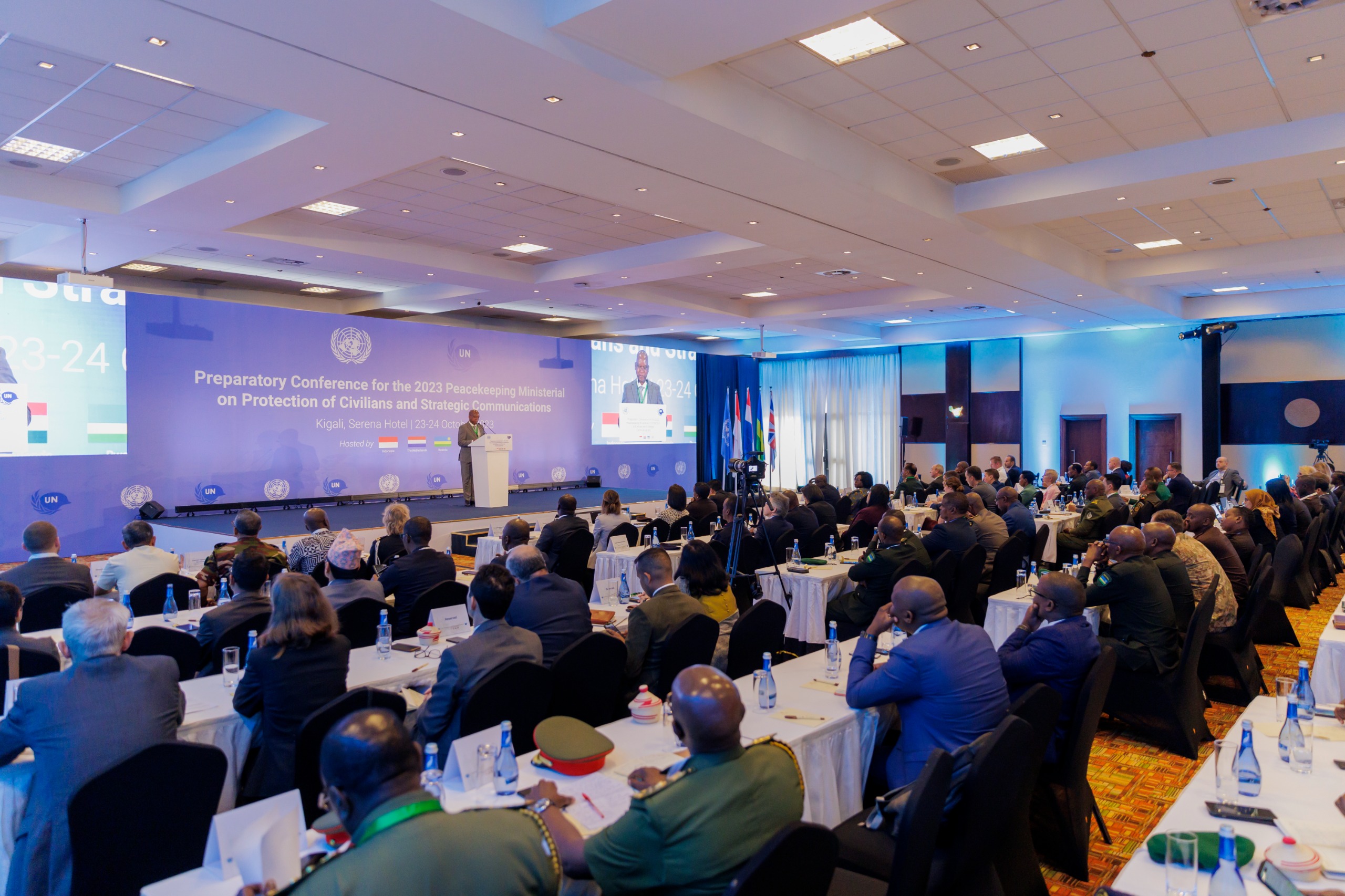 "These challenges are particularly acute, with respect to the core task of protecting civilians in a context where disinformation, misinformation and hate speech are being propagated faster than ever through social media platforms. One must also highlight that challenges to multidimensional peacekeeping missions are increasing with the proliferation of armed groups," Marizamunda said.
Minister Marizamunda said that many of the armed groups act as spoilers of peace by subjecting economies to war while propagating sexual violence, organized crime, drug trafficking and many other consequences.
"No single peacekeeping mission is free from these threats." he said, adding that this is compounded further by hate speech, which he said is a uniquely dangerous phenomenon that requires sustained attention and collective engagement to defeat.
"Hate speech reinforces discrimination, undermines social cohesion and contributes to the marginalization and stigmatization of communities based on ethnicity, religion, sexual orientation and more. It creates a toxic environment that hinders constructive dialogue. Right here in Rwanda, hate speech served as a precursor and enabler of mass killings and genocide," Minister Marizamunda said.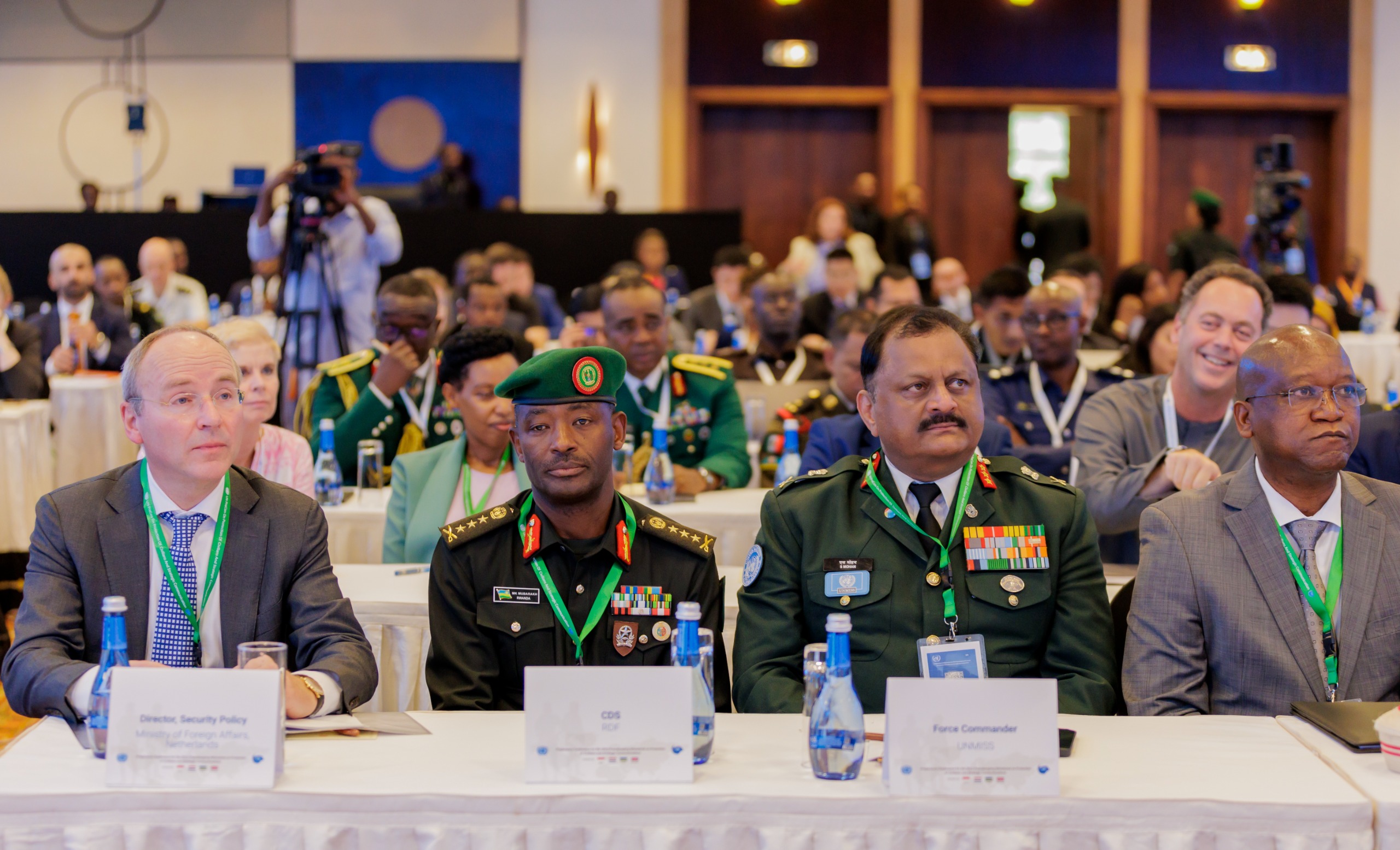 "In 1994, the Tutsi of Rwanda experienced the devastating effects of this disinformation and extremist propaganda, mainstreamed by state-owned media, in the silent presence of the international community. This disinformation, misinformation and hate speech campaign was spearheaded by the then government officials, whose remnants remain active today, notably under an armed group known as FDLR," he said.
He pointed out that the FDLR and  its allies inside the Democratic Republic of Congo (DRC) continue to propagate the same hate ideology that they used in Rwanda
Their genocidal ideology is now directed against communist communities of Rwandan expression, with the support of the host government, in the presence of the international community," the Defence Minister said.
"Little is being done to stop disinformation and hate speech despite several warnings, including that of the Special Advisor of the Secretary General on Prevention of Genocide and the UN Human Rights Commission. Disinformation, misinformation and hate speech exploit the advancement of technology to spread using social media, which is as useful to criminals as it is for peacekeepers," he added.