KT Press has reliably learnt that Sanjeev Anand, the outgoing I&M Bank Managing Director, who resigned Thursday morning from his lucrative job, is scheduled to head a new mega bank.
The bank will be established by Atlas Mara, a rapidly growing sub-Saharan African financial services group belonging to the Mara Group co-founder by Africa's youngest milioare, Ashish Thakkar, a close friend to President Paul Kagame.
The new bank , whose name has not be unveiled, will be a merger between BRD Commercial Bank and Banque Populaire du Rwanda (BPR) both acquired by Atlas Mara.
On April 25, Atlas Mara said it had successfully acquired 45% stake in BPR after injecting $22.5 million. Atlas Mara looked forward to increasing their share in BPR upto 70%.
With his vast experience Mr. Sanjeev will head Rwanda's largest bank created out of this merger.
It will be Rwanda's largest bank by branch locations and second largest bank by assets with combined assets of approximately $305 million.
The shrewed banker has over 25 years of experience in corporate, investment and retail banking.
He has worked along with governments, private and public sector, DFI's and multilateral agencies on handling sovereign debt issues, infrastructure financing and other development initiatives in Africa.
Financial experts say Sanjeev is an excellent financial institutions manager with an impressive CV.
Prior to joining I&M Bank Rwanda, Sanjeev was employed as an international staff with Citibank where he worked in various businesses globally and held a number of CEO and other senior appointments with Citibank across Asia, Africa and Europe.
Meanwhile, Atlas Mara acquired the juicy Rwandan banks by way of four transactions, control of (or significant stakes in) banking operations in seven sub-Saharan African countries, several of which rank amongst the fastest growing countries in the world.
The group said that although sub-Saharan Africa is experiencing broad-based economic growth and locally-driven innovation on the one hand, there is a retreat of multi-national banking groups and a lack of access to capital, liquidity and funding by local and regional banks on the other.
The financial group, therefore, seeks to invest in infrastructure to support inter- and intra-regional trade good governance customer-centric, innovative, inclusive financial services.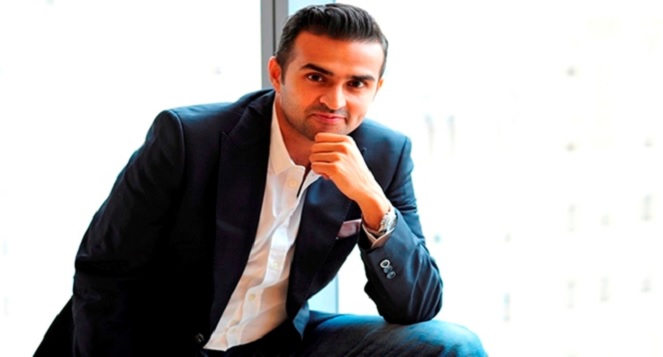 Ashish Thakkar, the Mara Group co-founder. He survived the Rwandan genocide, dropped out of school, and lived out of a suitcase selling computers in Uganda at age 15. Since then, Thakkar has built the continent's largest pan-African conglomerate— operations span from manufacturing to agriculture to real estate, including Africa's biggest IT firm—with a portfolio of some $1 billion and 7,500 people across 21 countries. He also serves on the advisory panels to the Presidents of Uganda and Tanzania and runs a foundation that mentors young African entrepreneurs.