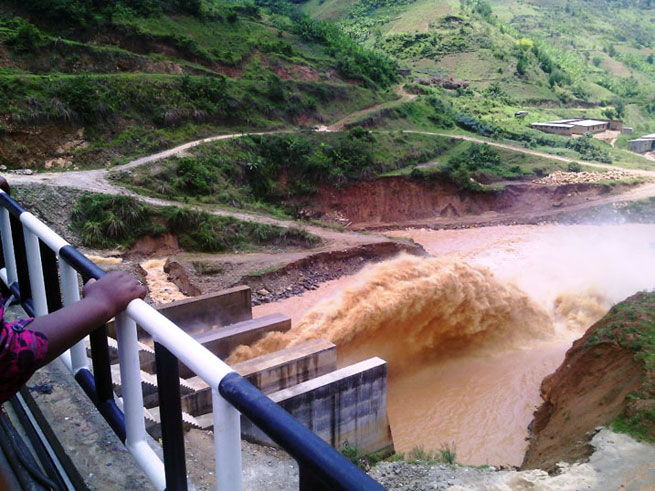 Dozens of energy companies are about to sign a-25 year leasing deal of 17 public hydro power plants, KT Press has established.
"We want the private to venture into the energy business and to revamp the sector," Iddo Musana, in charge of power plants at Rwanda Energy Group (REG), the national energy body has told KT Press.
He said a list of companies that have won the tender to manage the dams will be announced after cabinet approval.
The leased dams have a maximum five megawatts production capacity, including Mukungwa 2, Rugezi, Nyabuhombohombo, Gisenyi and Gihira.
Local companies who have foreign joint ventures will be required to rehabilitate the dams, or just restore those that were stopped from operating, such as Rugezi.
Meanwhile, KT Press has not yet established more details, but we can confirm that Rwanda Utilities Regulatory Authority (RURA) will set the engergy tarrifs.
The government will buy the energy and add it on the national grid, which will be supllied by REG.
Meanwhile, Benoit Karekezi Nkangura, the Director of Innotech Consulting Ltd, told us that his firm bed for this tender, but was disappointed by local banks and did not get the opprortunity to proceed.
"Local banks were reluctant to give us loans, because they say energy is a very long term investment." Returns take long and thus payment takes long.
Nkangura  also said construction of a megawatt hydro power plant is worth $ 5 million, as estimated by the World Bank, but can vary from a country to another or the terrain.
Annual operational cost of a power plant is worth 5% its construction cost, according to Musana of REG.
In the meantime, Rwanda needs 563MW, worth US$2.7B, in the next four years, currently depending on 119MW capacity.
The country wants to increase access to electricity to 70% of households by 2017, up from current 22%.
To fill the current gap in the energy sector, the country has planned to invest in dometsic resources, but also import over 400MW from neighbouring Ethiopia and Kenya.
An agreement to import 30MW has already been signed with Kenya.