On April 6, 1994, after former President Juvenal Habyarimana's plane was shot down, Agatha Uwiringiyimana, the first female Prime Minister of Rwanda, ran to the UN premises in the capital Kigali, to seek refuge as the genocide against Tutsi raged.
She was later murdered for dissociating with the genocidal regime. Uwiringiyamana and her husband Ignace Barahira were shot and killed by the presidential guard on the morning of April 7.
At the time, Thadeo Karamaga was a corporal in the army – also in charge of handling bodies of all killed soldiers and politicians at Kanombe military cemetery. He had been doing that job for ten years.
Around 9am on April 8, 1994, Karamaga was called by his commander for briefing. "When I approached them (his commanders), they showed me Uwiringiyimana's body and ordered me to bury it immediately," he says.
The former Premier's body had been severely mutilated, says the ex-mortuary attendant.
After she got killed, the head of presidential guards contacted the commandant of Kanombe military barracks. "They brought her body in an ambulance and ordered me to bury it immediately," Karamaga says.
Investigation by the Tanzania-based International Criminal Tribunal for Rwanda (ICTR) found that Uwiringimana was assassinated by the presidential guards led personally by their commander Major Protais Mpiranya. He was indicted among the most wanted men along with billionaire Felicien Kabuga who spent millions of his money to procure hundreds of thousands of crude weapons like hoes and clubs which were supplied to the genocide militias.
In 2011, it emerged that Major Mpiranya had been living in Zimbabwe. Despite a $5million U.S. government offer for information leading to his arrest, Mpiranya remains away from the radar. Government of Rwanda says more than 200 high profile genocide fugitives are living mainly in the Southern African region of the continent.
Back at the mortuary in Kanombe, despite receiving orders from his bosses, a different emotion came up in Karamaga's mind. "I felt the Prime Minister's body would cause a serious impact on my life. I decided not to bury it," he says. He kept the body in the mortuary for days.
As Karamaga was receiving more bodies of people that died aboard a presidential plane, an idea came into his mind. "I decided to hide the body among others in a mortuary."
Karamaga also thought that since there were many opposition parties in the country including RPF that was fighting the government, his commander would turn against him if investigations about the former Premier's body were conducted.
"I realized that prison was on its way. I decided to hide the body by all means," says the father of 10. "I didn't want to be held accountable," he told KT Press.
Karamaga remained tight-lipped to his decision, and lied to his bosses that he indeed had buried the fallen Prime Minister.
Later on May 20, 1994, guards at Kanombe elite military barracks were telling people to flee as RPF/A rebels approached the barracks. He ran towards the mortuary and left a label on Uwiringiyimana's body so that it could be noticed among other bodies.
"I wrote '1er Ministre Madame Uwiringiyimana Agatha' (Prime Minister Madam Uwiringiyimana Agatha) on her body with a pen," says Karamaga.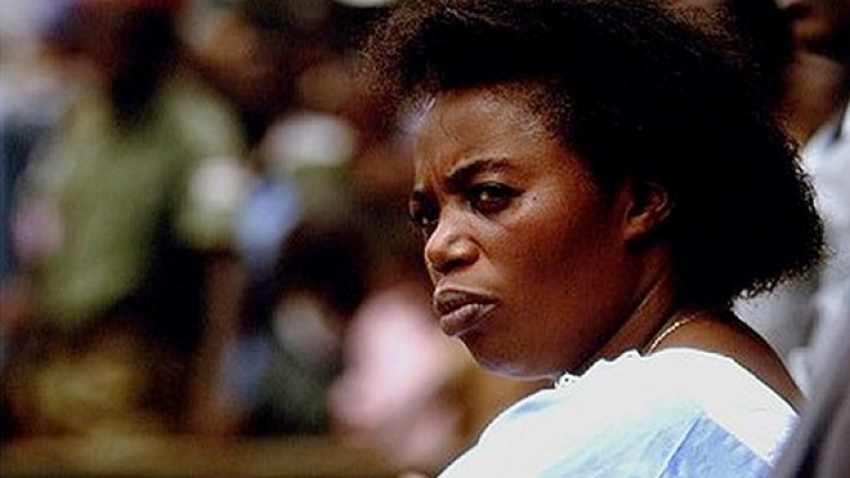 Karamaga's mission was over. He drove off and fled with his family to Kicukiro; a neighbouring suburb.
"By the time we fled, Uwiringiyimana's body had dried up due to long stay in the mortuary. I left the body between two others. I suspected one of the bodies was Uwiringiyimana's husband," Karamaga told KT Press.
As the 100-day genocide went on, Karamaga and his family were drawn on the hit list by Interahamwe militia.
He fled to Zaire – now Democratic Republic of the Congo (DRC), but returned two years after the genocide.
Since then, Karamaga could not hear about late Uwiringiyimana's story until 1995 when news broke out that she had been declared a Heroine among the greatest Heroes of Rwanda including King Mutara III Rudahigwa.
The retired Karamaga, now a full-time farmer in his home village in Kinoni sector, Burera District in Northern Rwanda, has been recognized for his noble act as "Umurinzi w'igihango or Protector of friendship pact".