This year, Imbuto Foundation marked its 15th anniversary. For over a decade, the foundation has supported and empowered thousands of vulnerable Rwandan communities through health, education, youth and economic empowerment activities.
Through the leadership of its Chairperson, First Lady Jeannette Kagame, Imbuto Foundation has for the past 15 years worked towards a nation of dignified Rwandans, putting its efforts in activities that encompass and benefit all Rwandans.
During the recent National "Umushyikirano" Council meeting, Imbuto Foundation's work was praised, and it was even suggested that their name be changed to 'Imbuto Salvation'.
Such is the adulation and respect given to Imbuto Foundation's cause in its quest for a better Rwanda.
Proving to be another busy year at Imbuto Foundation, KT Press takes a look at some of its key achievements in the year 2016.
Awarding Best Performing Girls (BPGs)
Imbuto Foundation is perhaps best known for its annual campaign that awards and rewards girls that show great academic excellence. The Promotion of Girls Education or Best Performing Girls Campaign (BPGs) began in 2005 to promote girls' education in Rwanda.
The campaign relies on community mobilization while aiming to encourage high performance and retention of girls in school, and rewards "Inkubito z'Icyeza" or Best Performing Girls (BPGs) from different school cycles.
Since 2005, over 4,200 BPGs have been recognised and rewarded with scholastic materials, essential funds to create savings accounts, and for girls in senior six, the rewards also include laptops and IT training.
In this year's campaign, Imbuto Foundation awarded 143 girls from primary schools; and at secondary school level, 30 girls from senior three and 25 from senior six.
Launch of All in Campaign to end adolescent AIDS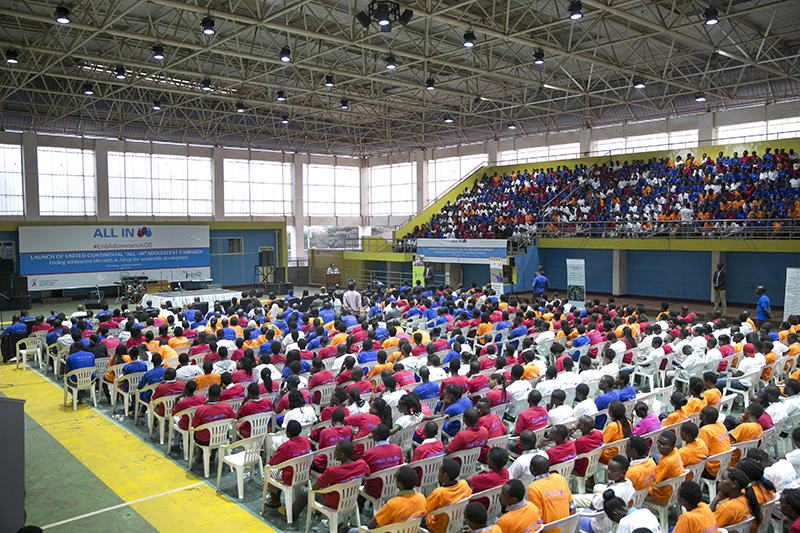 As part of Imbuto Foundation initiatives, First Lady Jeannette Kagame launched the 'All-in' Campaign to end adolescent AIDS. Launched under the theme: "Ending adolescent HIV/AIDS in Africa for sustainable development", the continental campaign was championed by the Organisation of African First Ladies Against HIV/AIDS (OAFLA), with the support of the ONE UN family and the U.S. President's Emergency Plan for AIDS Relief (PEPFAR).
The campaign was launched as a means to unite decision makers in order to accelerate reductions in AIDS-related deaths, and new HIV infections among adolescents, by the year 2020. The "All-In" campaign brought together over 2,000 youth from across the country.
In July, OAFLA, the Office of the First Lady, through Imbuto Foundation, and the Ministry of Health, partnered with the Rwanda Military Hospital in raising awareness on the prevention of HIV/AIDS among youth. This is done through Voluntary Medical Male Circumcision (VMMC) on 15 – 24-year-old men.
Leadership and Mentorship Forum for Young Men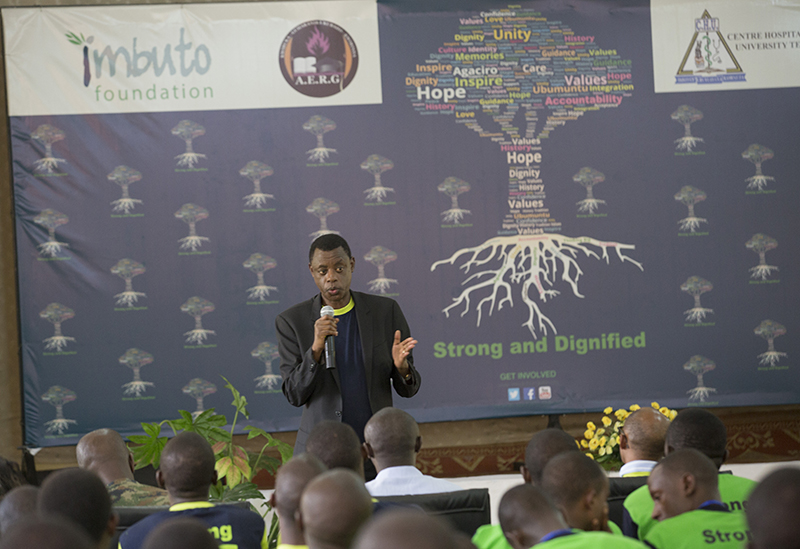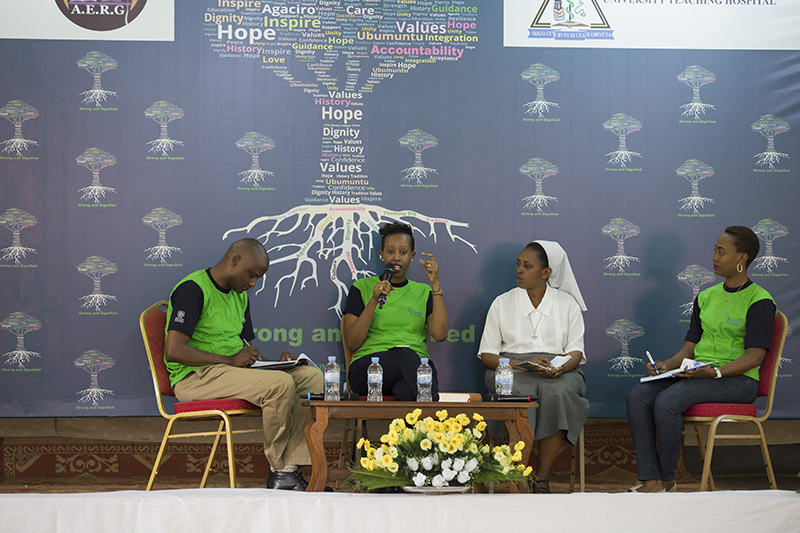 In October, Imbuto Foundation launched the Leadership and Mentorship forum for Young Men themed "Strong and Dignified", which was held over 3 days in Rwamagana, with 200 young men participating. The forum was created to help address some of the challenges faced by young men as a result of post-traumatic stress disorder, caused by their experiences during the 1994 Genocide against Tutsi.
The forum was organised under Imbuto Foundation's Youth Empowerment and Mentorship Programme, which was initiated in 2007 to help mentor future leaders to reach their highest potential in several areas, including communication, critical thinking skills, and developing an entrepreneurial mindset, among others.
Umuganda and Launch of Year-3 of the 12+ programme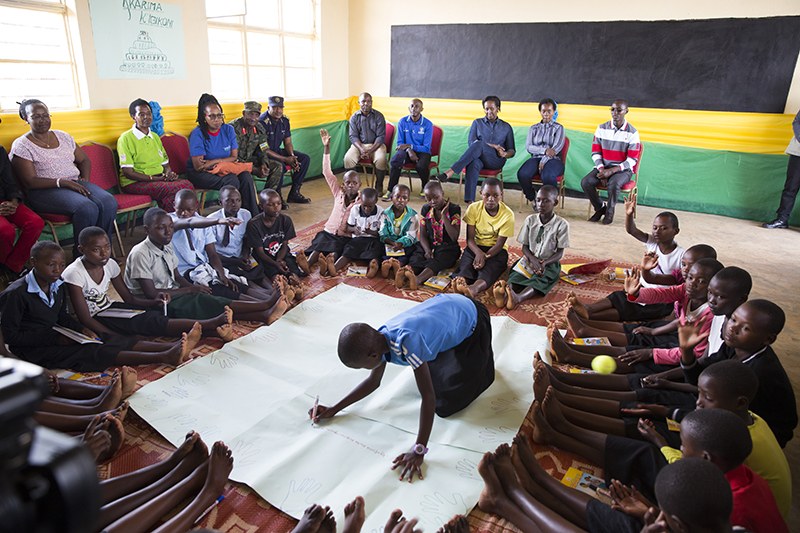 Launched in 2014, the 12+ programme is implemented by Imbuto Foundation in 10 districts. The programme provides girls aged between 10-12 with information on sexual reproductive health, equips them with social, economic, and leadership skills, along with career development advice. Through these various lessons, the young girls under the programme gain self-confidence, learn about balanced diets, and principles of being financially independent.
This year, the First Lady Jeannette Kagame joined Rulindo District residents for a launch of 12+ programme Year-3 phase dubbed 'Ni Nyampinga' and also participated in October's Umuganda with community members. This event was also an occasion to highlight success stories achieved through the program.
Providing solutions through innovation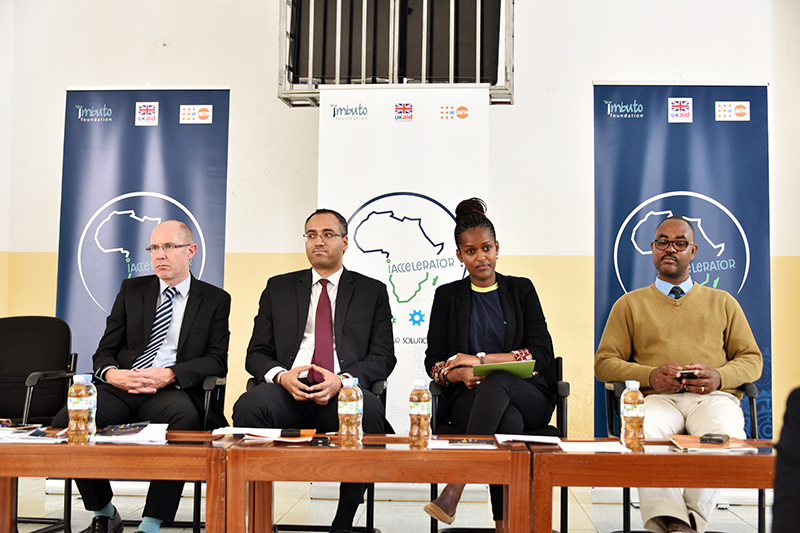 Imbuto Foundation launched, a new drive dubbed: 'Innovation Accelerator (iAccelerator) – a mentorship-driven acceleration programme to involve Rwandan youth countrywide in addressing the challenges related to their sexual reproductive health. This programme is a joint initiative of Imbuto and UNFPA, with support from UKAid.
This campaign is designed as a cash-rewarded challenge, which encourages young innovators and entrepreneurs, between the ages of 18-30, to submit their business ideas by 23 January 2017, for an improved "access to quality sexual and reproductive information and services for young people". More information on this accelerator programme can be found on website: www.iaccelerator.rw.
During the launch, Director General of Imbuto Foundation, Sandrine Umutoni said that the programme will engage young people in creative and innovative solutions to addressing challenges in response to complex development and health related issues focusing on sexual and reproductive health.
More shall be given…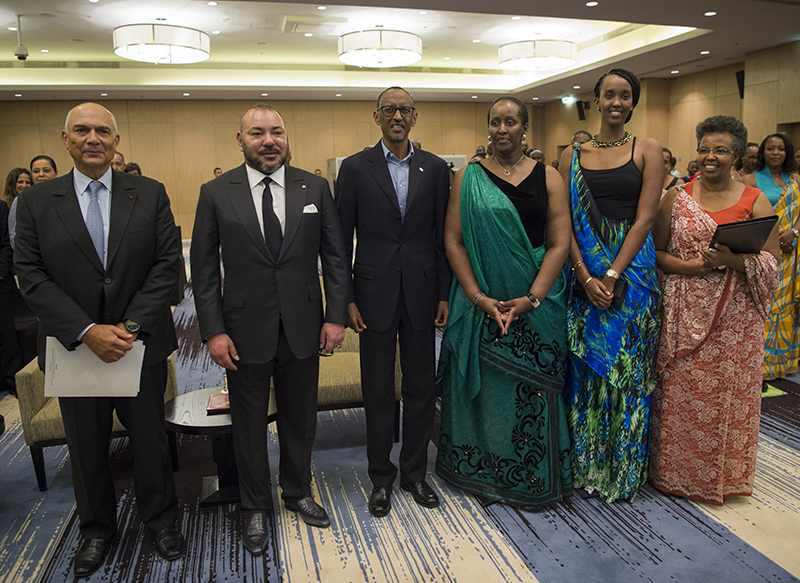 When you give, more is given to you.
Through its work, Imbuto Foundation has been receiving more local and international partnerships to continue their work in Rwandan communities.
A Memorandum of Understanding (MoU) was signed between Imbuto Foundation and IHS Rwanda – a telecommunication infrastructure provider, with a contribution of Rwf21 million, as a boost for the scholarship programme dubbed: "Edified Generation." The programme was initiated by Imbuto in 2003, with an objective to financially support students from economically vulnerable backgrounds in their pursuit of education.
To date, the programme has supported more than 7,000 secondary-school students, both boys and girls, by providing them with school supplies, health insurance, and most importantly school fees.  This contribution follows an initial donation of $15,000 (Rwf 12 million) and includes funding for the Foundation's mentorship programme.
October marked the historical signing of an MoU between Imbuto Foundation and the Mohammed VI Foundation for Sustainable Development. In line with their activities in sub-Saharan Africa to help improve the health and socio-economic sectors in various countries, the Mohammed VI Foundation committed 1 million Euros to help fund two projects in health and education in Rwanda.
The first will be the building of an industrial kitchen, which is a project spearheaded by Solid'Africa, an organization supporting vulnerable patients in public hospitals; and the second being the establishment of Early Childhood Development (ECD) centres to further contribute to the realization of the country's ECD policy and its objective to provide quality health and education care to children under 6. The signing was witnessed by the King Mohammed VI of Morocco, President Paul Kagame and First Lady Jeannette Kagame.
2016 has proved to be quite a successful year for Imbuto Foundation.
It can easily be summed up as a time to celebrate the harvested seeds, but also a time to partner with others to ensure that these seeds will continue to be shared with more generations to come.