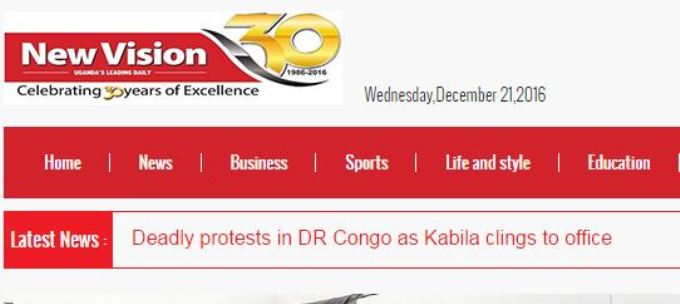 The New Vision newspaper is facing criticism over a cartoon that readers say demeans the 1994 genocide against Tutsis in Rwanda.
In the Tuesday edition, New Vision has a cartoon referencing the demand for apology by the Rwandan government from the Vatican. President Paul Kagame, speaking at the national dialogue 'Umushyikirano' last week – followed by a press conference, criticised the apology issued by the Catholic Church of Rwanda on behalf of individual priests implicated in the genocide.
The government of Rwanda says the Pope and Vatican have apologised for much less cases in North America and Europe, but have ignored the documented role of the church in setting in motion the system which carried out the genocide. Hundreds of thousands of Tutsis perished in churches bulldosed on them.
Priests have been convicted, and many more still remain at large.
When the cartoon surfaced today, there was swift reaction from readers on social media. Some express shock on the comparison the cartoon was making with the failed assassination of a former Rwandan official in South Africa.
The New Vision deleted the cartoon from its Facebook page which has nearly a million followers.
The Uganda government is majority shareholder of the Vision Group, which owns the paper.
UPDATE:
The New Vision has also deleted the cartoon from Twitter as well.