Children of late Prime Minister and national hero Agathe Uwilingiyimana have remained in exile for the last 23 years and say they dearly miss home.
Five children that were born to late Agathe Uwilingiyimana and Ignace Barahira have told KT Press from their exile homes in Switzerland that they can't wait to come back home.
Aged between 25 and 35, the children left Rwanda at a tender age when their parents were assassinated by the former regime which prepared and carried out the Genocide against Tutsi in 1994, killing more than one million Tutsi.
Their last recollection on Rwanda is the last prayer of their parents in a family living room, the death of their parents, their narrow escape to a neighbour that was facilitated by United Nations' Forces and then the boarding to Europe also facilitated by Blue Helmets.
However, they have always wished to come back home and see the raising from ash to glory – a nation their mother was ready to die for. It happened.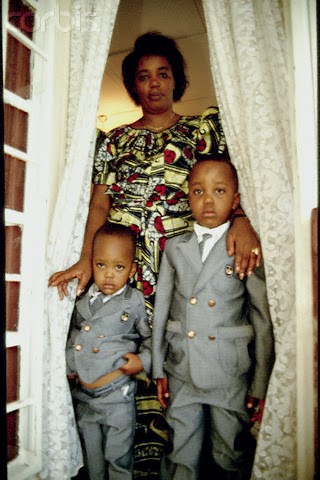 Micheal Hirwa 28, who talked to KT Press via WhattsApp chat from his home in Switzerland this week, is fourth child and was barely five years old when the heinous incident happened. The only language he speaks is French and has completely forgotten a few Kinyarwanda words he had gained.
"From what I remember, my mother held my hands and my only sister's and we joined our father in the living room to say a prayer before they went to national radio to call for calm after a plane carrying the president was shot down," he said.
"My mother was behaving as if she would not come back and she told us;  Stay here and do not worry God will protect us all. My beloved children always have Faith."
Barely had Uwilingiyimana and husband opened the door, Umuhire said, "I heard shootings and that was the time I saw my parents last."
"The Blue Helmets (UN contingents) intervened, took my only sister, my brothers and I to hide among neighbors whose children we used to play," he said.
He continues; "Later on, they took us to a hotel in Kigali and then helped us board to Paris – France. After a couple of days, we headed to Switzerland, Lauzane commune where we stayed up to date."
Apparently, Umuhire and brothers do not know the person who saved them. They were rescued by a UN contingent Captain Mbaye Diagne. In 2010, Rwanda decorated him –Posthumous – with a national medal 'Umudari w'umurinzi' for the heroic act.
Meanwhile, Uwilingiyimana's body wouldn't be found for decent burial, hadn't a then morgue attendant Caporal Thadeo Karamaga revealed how he hid her in the mortuary on April 8, 1994.
Karamaga said that after Uwilingiyimana got killed, the head of presidential guards contacted the commandant of Kanombe military barracks.
"They brought her body in an ambulance and ordered me to bury it immediately," Karamaga says adding he hid the body in the mortuary until he handed it to RPF Inkotanyi.
"The former Premier's body had been severely mutilated," he recently revealed to KT Press.
Back to children in Switzerland, a country many people tend to compare with Rwanda, Umuhire said "We were received in two foster families while one of us grew up in a hospitality center. We are now grown up people who are thinking of projects that can benefit our country back home."
Umuhire knows quite little about Rwanda. His dream project to Rwanda is "to build orphanage where many children would grow and benefit education."
Once in Rwanda, he may revisit his project to remain in a social context but an orphanage is an option that won't work because Rwanda is phasing them out, to allow all children grow in a family. In any case, children share their nostalgic emotion in Rwanda.
"We really miss Rwanda, our homeland," said Umuhire adding that they have applied for Rwandan passports and Identity cards.
Uwilingiyimana's children did vocational training including wheel mechanic, geriatric nursing relating to old people, especially with regard to their health care, heavy mechanics to mention but a few.
"Switzerland allowed us to grow up professionally and socially," Umuhire said adding that he intends to build an apartment, start a specific project before coming back to Rwanda.
When my mother was still alive
Former Prime Minister Uwilingiyimana died when Umuhire was only five years old, but the son kept memories of her.
"My mother was a serious and exceptional woman, who, hailing from a big family, had a greater sense of child education."
Indeed, Uwilingiyimana had a great sense of education given her background in a poor family. Her father was a domestic aid at a local leader's house in their Gisagara district. Her Primary education required her to walk for 2 hours every day.
While she was studying secondary education at Lycée Notre Dames de Citeaux, Uwilingiyimana was largely supported by her brother Juvénal Hangimana.
In a previous story, Hangimana told KT Press he was obliged to go seek a farming job in Uganda in order to support his sister's education.
Uwilingiyimana who was bright since young age went through education, graduated at university and became very successful. She was appointed Minister of Education, then Prime Minister in 1992 and 1993 respectively, and she vowed to pay tuition for all Hangimana's children as a recognition. She died before achieving it, a shock relatives say, is hard to bear.
Umuhire said his mother, "wanted every child to be successful in a professional life and had huge projects for her country."
Contrary to a common belief among the well-to-do families that so much comfort would lead a child to success, PM Uwilingiyimana always gave her children an opportunity to appreciate all kinds of life.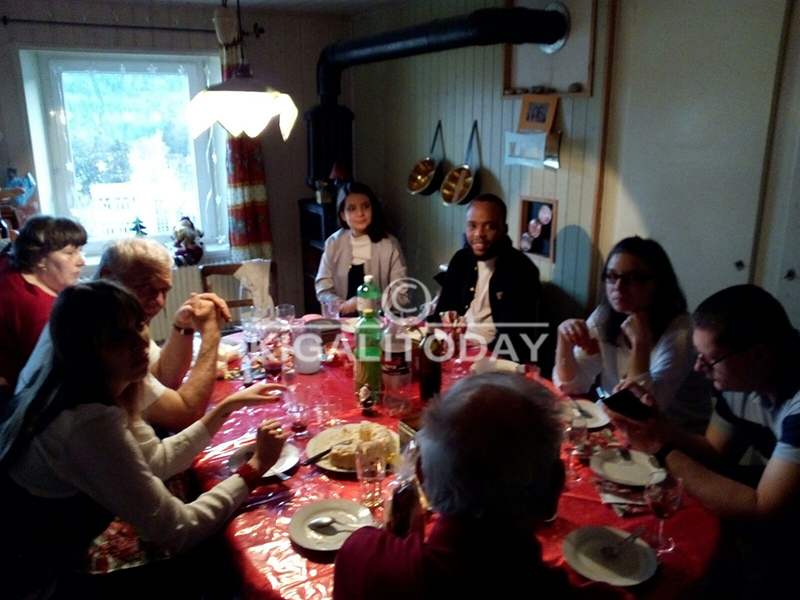 A relative told KT Press that she used to send her children to study in rural Rwanda, to taste life in a boarding school when they didn't have to always dine from their colourful table every evening.
Uwilingiyimana also knew it was important to introduce children to prayers, to lead them to success.
"She used to take us to church every week and to share religious concepts that always encouraged us to love God," said Umuhire.
Uwilingiyimana, a public figure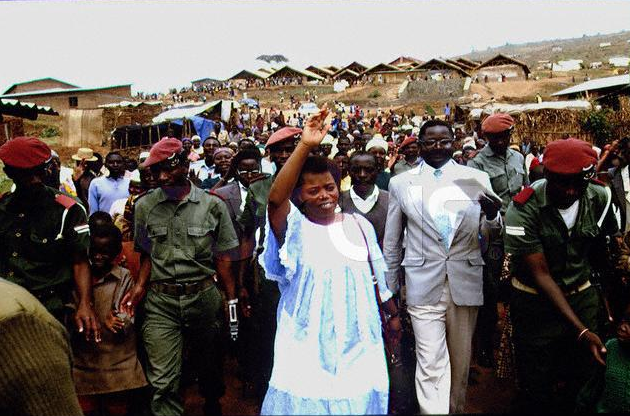 In 1990's – an era of political pluralism, Uwilingiyimana joined the Republican and Democratic Movement, MDR – a leading opposition political party. She was then a lecturer at the University of Rwanda where she had met with Barahira.
At that time, she also met Jean Marie Vianney Uwihanganye, a businessman, whom they started working closely.
"We simply wanted change which was badly needed at the time," says Uwihanganye, the country director at Engen – a South African oil and gas company in Bujumbura, Burundi.
He says Uwilingiyimana quickly gained popularity, and all teams going for mobilization in the countryside wanted her to be there.
"She was a very eloquent public speaker and had a unique way of driving her point across," says Uwihanganye.
During grassroots elections, Uwilingiyimana beat Jean Kambanda, who wanted the party leadership for the strategic Butare prefecture (province).
Her popularity increased such quickly that in 1992, the President Juvénal Habyalimana named her Minister of Education, then Prime Minister in July 1993.
In 1995, Uwilingiyimana was declared a Heroine among the greatest Heroes of Rwanda including King Mutara III Rudahigwa.